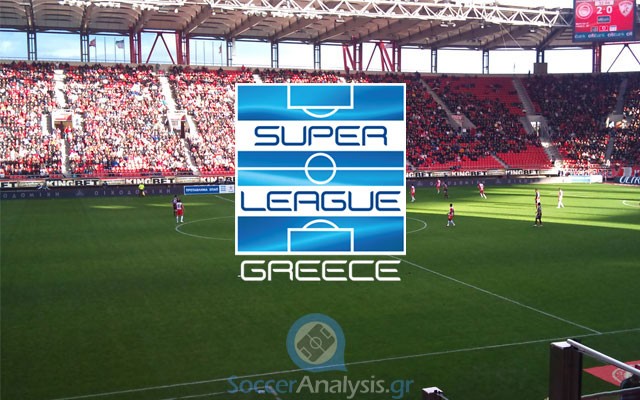 Asteras always resists to the Greens
The home battle of Asteras Tripolis against Panathinaikos turned out to be the most interesting of the Sunday matches in Super League. The reason is the negative results for both Olympiacos and PAOK that now allow the two teams to get closer in the standings. Unfortunately a draw is not convenient and there can be only one winner. The preview and betting pick:
Analysis: Asteras Tripolis – Panathinaikos
*History in this venue: 2 wins for Asteras, 3 draws and 2 wins for Panathinaikos
*Mr. Bakos (owner of Asteras) and Mr. Alafouzos (chairman of Panathinaikos) had an argument last week the 18 clubs voted for the new chairman of Super League. The man that was elected was the current chairman of Asteras, Mr. Borovilos. He is a former referee that was present in one of the most shameful matches in the history of Greek soccer. This match should never had started but Mr. Borovilos allowed it. The supporters of Olympiacos terrorized the Greens, their team got the win and stole a title they did not deserve…
Asteras Tripolis got a professional win in the last away match against Niki Volou (0-2). The players of Verghetis looked tired and the rotation in their starting lineup kept them away from their usual level of performance. They got very lucky at 39' when Niki wasted a huge chance to take the lead and they scored at 41' with Bakassetas. They held on to their advantage until the end and killed their opponent with a late goal at 93'.
Panathinaikos passed the difficult away test against Panetolikos (0-1 away) on Thursday and got the fourth consecutive win. It was probably the best match of the midweek action with the two sides having a good number of chances (14-13), two attempts at the bar (1-1) and left us wondering why the score was not something like 1-2 or 2-2. The morale of the Greens is superb and they now have a great chance to get the second place from Olympiacos in the standings. Considering their unfair last defeat at Karaiskakis, this fact alone should be enough to motivate them for a fifth consecutive win, despite their fatigue.
Betting Pick: Both to score @ 1.85
Both teams have their own reasons to go after the win today. Asteras Tripolis never surrenders at any team at home while the Greens do not change their attacking mentality no matter where the play. I do not really think there is a rivalry between them and I expect to watch a good match with goals from both sides. A result of Over 2.5 goals @ 2.10 is also highly probable.