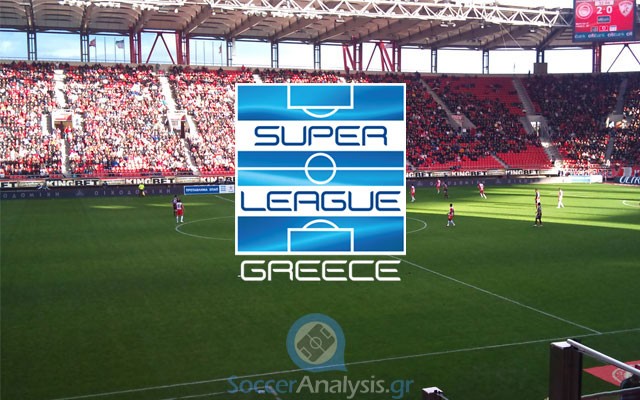 Can Kalloni keep up?
The first match of Day 8 in Super League is the home battle of PAS Giannina against Kalloni. The home team has played four of their six matches until now away and if we consider they are usually stronger at home their record (2W-2D-2L) is not as bad as it seems. On the contrary, Kalloni has already played six matches at home (4W-0D-0L, goals 6-0) and we are about to find out their real potential as three of their next four will be held away. The preview and betting pick:
Analysis: Giannina – Kalloni
Giannina got a very important win last Monday against Panionios (0-1 away) which boosted the morale of the team. The players of Petrakis used their experience at Nea Smyrni and claimed the three points with a goal by Acosta at 62'. Panionios was dangerous mainly in the first half and had more attempts (12-7) but they had problems every time they were getting close to the defenders of Giannina. Coach Petrakis stated the win was important but they must concentrate in the next match. There are two important absences reported.
Banned: –
Injured: Korovessis (MID/4/2 assists)
Doubtful: Dasios (DEF/5/1 assist)
Kalloni got the fourth consecutive home win, this time against AOK Kerkyra (1-0). It was quite an achievement if we consider they had to play with a man down since 52' (second yellow at Kaltsas). AOK Kerkyra tried to take advantage of the extra man but the goal of Adejo at 66' gave the win to the home side. For the record, Kalloni had an attempt at the bar at 41' (Leozinho) while both teams lost an important chance late in the match. The players of Matzourakis deserve their place in the standings 100% as they have kept a clean sheet in all their home matches (4W-0D-0L, goals 6-0) and their two away matches so far were against difficult opponents (PAOK 1-1 behind closed doors and Asteras Tripolis 1-0 defeat).
Banned: Kaltsas (MID/6/1 goal)
Injured: Vlastelis (MID/0), Camara (FWD/2/1 goal)
Betting Pick: Kalloni (+0.5) to win @ 1.90
I respect the home strength of Giannina but Kalloni looks very confident at this moment. When they play away from Mytilene they focus on defense and execute dangerous counter attacks. Giannina were down by 0-1 in both of their home matches until now (Asteras Tripolis HT 0-1 – FT 3-1, Skoda Xanthi HT 0-1 – FT: 2-2) because they want to be in control and they take too many risks. From what I have watched Kalloni is better in every aspect of their game and for this reason I will bet against Giannina.