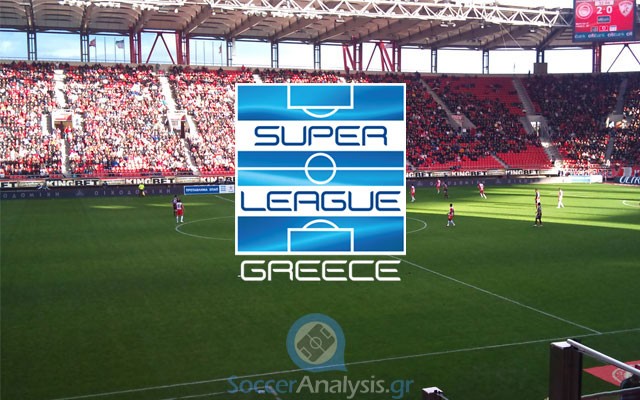 PAOK is after the seventh consecutive win
The away draw of Olympiakos at Tripoli (0-0) has given PAOK an excellent opportunity to increase the distance from the Champions to five points. The players of Anastassiadis are steady (only) in their Super League performances and they have good chances to get the away win against Ergotelis. The preview and two value bets:
Analysis: Ergotelis – PAOK
*PAOK has a midweek away match against Fiorentina for the Europa League on Thursday.
*The coach of Ergotelis, Pavlos Dermitzakis, has served PAOK as a player (1992-1995) and a coach (2010). In fact, on 2010 he resigned from Panthrakikos to join his favorite club.
Ergotelis got a draw in the last away match against Atromitos (1-1) proving their recent good performances are not a coincidence. The home team had the usual difficulties in offense and they had to wait until 51' to take the lead. The players of Dermitzakis did not quit and they scored the equalizer at 78' finishing the match with more attempts to score (7-10). The average performance of Ergotelis in the midweek match for the Cup against Veria (defeat 0-2) was mainly a result of the many changes in the starting lineup. Almost every key player was left out in that match. There are two absences reported today.
Banned: –
Injured: Fideleff (DEF/1), Allan da Silva (MID/2)
PAOK got a new emphatic win last week at Toumba. Their victim this time was Veria (4-1). For one more home match, the team was in total control and added a lot of pressure to the opponent. The score was 2-0 by halftime and 4-0 at 79' (goals scored at 25', 42', 57' and 79') and all Veria did was to score the last goal at 83'. The same story followed in the midweek Cup match against PAS Giannina (1-1) only this time an early goal by Ilić (0-1 at 23') changed the plans of Anastasiadis. PAOK added more pressure and scored the equalizer at 57' (Tziolis) but the winning goal never came and they need an emphatic win in the last match and a combination of results to move on to the next stage. There is one absence reported.
Banned: –
Injured: Skondras (DEF/5/1 goal/2 assists)
Betting Pick: Exact scores 0-1 @ 6.00 and 1-2 @ 8.50
The odds on the win of PAOK are an insult. Do I need to remind you what happened last season when PAOK took an early lead by 0-2 and ended up with a draw? I do not think Ergotelis will make their lives easy but so far PAOK did not have two negative results in a row. By spreading our bets in these two options we get a multiplier of 3.50 which is a fine risk under the circumstances.
I would like to say one more thing. I believe PAOK is starting to realize Olympiakos is not very well this season. Their steps back in Europe and in the Greek Cup will keep coming because they have only one thing in mind; the first place in Super League. This is why they are so stable in their league matches and they keep losing points anywhere else.