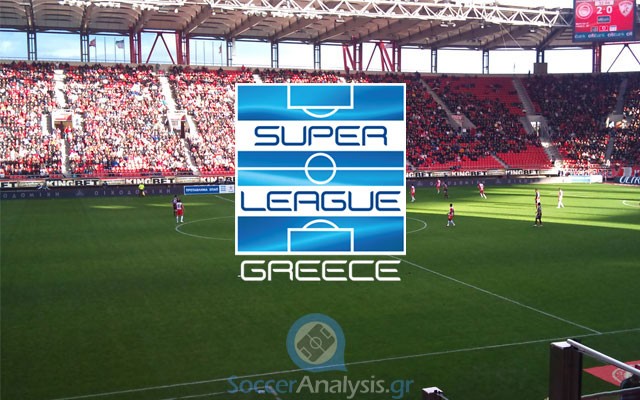 Change at the bench of Panthrakikos
The poor start with three consecutive defeats forced the officials of Panthrakikos make the expected change at the bench of the team. Mr. Roca is already gone and Mr. Dimitris Eleftheropoulos was quickly called up to replace him. The elections in Greece last weekend gave him a couple more days to get to know to his team. His debut will be today against Kalloni who is not doing well either having raised only one point after three matches. The preview and betting pick:
Analysis: Panthrakikos-Kalloni
*Panthrakikos has 3W-0D-0L against Kalloni at Komotini
The three consecutive defeats of Panthrakikos against Asteras Tripolis (0-2 at home), Veria (0-2 at home) and Panetolikos (1-0 away) were totally fair and they deserve their last place in the standings. The truth is they showed some signs of improvement during the first half of their last match against Panetolikos. In fact, the came close to score first (bar at 17') but this was their only important chance in the match. Panetolikos scored at 22' and added pressure for a second goal. The morale of Panthrakikos was so poor in the second half that they were unable to add any pressure or even risk a bit for an equalizer they surely did not deserve.
Banned: –
Injured: Igor de Souza (FWD/2), Tzanis (FWD/2)
Kalloni punished Asteras Tripolis last week by stealing one point with a very late equalizer (95') while playing with two men down (red cards at Ukah and Keita at 78', 83'). Asteras was in control and a lot more dangerous (attempts 6-13) but they had to wait for a penalty kick at 83' to take the lead. Despite the two men advantage they did not secure their win and allowed Kalloni to celebrate the first heroic point of this season. Coach Theodoridis got some more time but rumors want him to be under a lot of pressure, especially in the case of a new defeat. There are two problems reported.
Banned: Ukah (DEF/2), Keita (MID/3)
Injured:-
Betting Pick: The win of Panthrakikos @ 2.25
Coach Eleftheropoulos might be young but he has his way of boosting the morale of any team he has signed in, especially in his first weeks. Panthrakikos is desperate for points and they need to keep Kalloni low in the standings. This match is way too important for them. The opponent comes from a positive result but their defensive behavior is not reliable. Let's not forget they are the only team that allowed Panathinaikos to score four times (4-0 away) in a very poor period for the Greens.