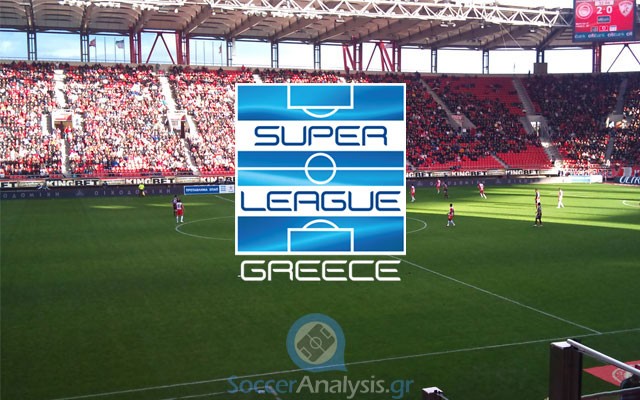 A rivalry battle of the past
I wrote many times in the past that Super League was not the same without AEK. Teams with large numbers of supporters like them, Olympiacos, Panathinaikos, PAOK, Iraklis, Aris and a few others can make Super League extremely interesting. All these teams have domestic or other rivalries that hold for decades and predicting their outcome becomes a lot more complicated. The preview and betting pick for the last match of Day 4:
Analysis: PAOK-AEK
*PAOK is expected to have a sold out in tickets for this match
*The owner of PAOK Mr. Savvidis, invited the major shareholder of AEK Mr. Melissanidis to watch the match with him in the VIP room. With the exception of the matches against Olympiacos, all other major teams do their best to show there is no real rivalry between them. Of course, the real reason is the officials have got tired of paying fines for the hooligans who keep ruining important games like this one.
PAOK got the away win at Veria (0-3) a lot easier than many anticipated. That match practically ended before halftime (0-1 at 17', 0-2 at 25') and when the third goal was scored (56') coach Tudor found the chance to give the fans what they wanted; the debut of the famous striker Berbatov. He did not score but he got a first taste of Super League before the important rivalry battle against AEK where his services will be more than needed. He is not ready yet for a full match but he was also used in the midweek Europa League match against Qabala (0-0) where PAOK was in control (attempts 9-17) but only got one point.
Banned: –
Injured: Leovac (DEF/3), Cimirot (MID/1), Pozoglou (MID/0), Antonis (MID/0)
Other: Golasa (MID/0) asked to be left out for religious reasons (Yom Kippur, Jewish Holiday on 23/09/15)
AEK has been doing exactly as I anticipated until now. They have the enthusiasm and the energy of playing again in the top domestic competition but I seriously doubt they have the roster to claim anything more than a Play Off place. Their home win against PAS Giannina (3-1) showed they have the character to turn a match around when they concede a goal first (20') but the real good news is that Buonanotte got some extra confidence with his two goals (35' penalty kick, fantastic goal at 44') and hopefully we will be seeing more of him soon. Many experts insist his skills will quickly make him the favorite player of the fans and today he will get a chance to attract more attention.
Banned: –
Injured: Bakakis (DEF/0), Cordero (MID/0), Djebbour (FWD/1), Brečević (FWD/0)
Betting Pick: PAOK to win @ 1.75
The odds are not a bargain but I really think that PAOK is calm enough to win this match. I do not mean to underestimate AEK but most of their players do not have the quality to claim the win in this venue. Over the last two years they had more supporters than their opponents no matter where they were playing, home or away. This time they will not have a single man to cheer for them in the most fanatic venue in Greece…
For the same reasons I will pick the handicap win of PAOK (-1.5) @ 3.10. The home team has an excellent chance to keep the supporters warm for the difficult matches ahead (Dortmund at home, Atromitos away, Olympiacos at home). Furthermore PAOK looks calm after their qualification to the Europa League Groups and the arrival of Berbatov. I do not think betting against them at this point would be wise.