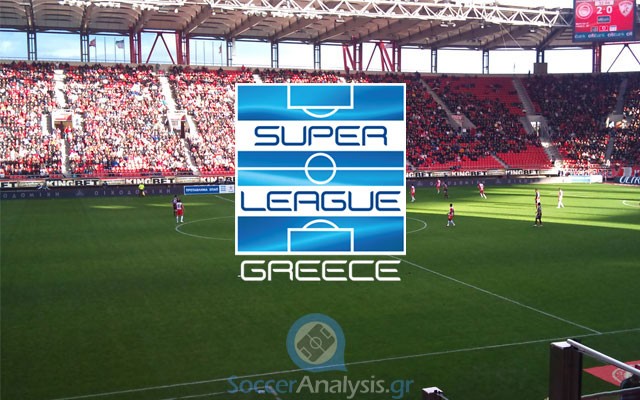 Determination will make the difference here
Platanias joined Panthrakikos at the bottom of the standings in Super League. They are the two teams without a point after three match days and naturally this fact has added a lot of stress to their roster and staff. The next match against Iraklis 1908 is a must win situation for them but believe me when I say they will have to work a lot for it. The preview and betting pick:
Analysis: Platanias-Iraklis 1908
*Greek Cup 2014-15, Second Round, Group F: Platanias – Iraklis 1908 0-0.
The two teams met in the Cup competition on 07/01/15. Iraklis was fighting for promotion in Football League while Platanias was trying to stay away from relegation placement in Super League. They both succeeded in their goals but Iraklis 1908 was surprisingly good making it to the Semi Finals, leaving out other strong teams like Asteras Tripolis and Panionios in double matches!
There are not many things to say about Platanias at this point. They were unlucky to run in to AEK (3-0 away), Atromitos (1-2 at home) and Olympiacos (3-1 away) and no one can blame them for their consecutive defeats against clubs with different season goals and a lot larger budget. To my eyes, their first real test is today as they face a team with the same goals for this season (avoid relegation). We should keep in mind they were not bad in their most recent match against Olympiacos (3-1). In fact, they missed a penalty kick at 2' to take the lead and, believe it or not, they had the exact same number of chances with the Champions (attempts 13-13). Coach Paraschos has every reason to hope for the first win of the season as long as they repeat their last performance.
Banned: –
Doubtful: Tsourakis (MID/1, ill), Gilvan Gomez (FWD/2, minor injury)
Iraklis 1908 had a superb performance on Day 1 (away win 0-1 against Kalloni, they should have scored 3-4 goals) but their next two games were a disaster. Their supporters had high hopes after the win and the overall performance at Mytilini but they watched Iraklis losing two consecutive home battles (Panionios 0-2, Levadiakos 0-1) against clubs with the same goal; to avoid relegation. Coach Papadopoulos is trying to improve the poor morale of his players who cannot believe how they lost two matches where the sum of their chances was 30-9. To be more exact, their attempts against Panionios and Levadiakos were 12-4 and 18-5 respectively. We should point out though that only a few of them (3 and 5) where within the box of their opponent. There is one very important absence reported.
Banned: –
Injured: Perrone (FWD/3/1 goal)
Betting Pick: Both to score @ 2.20
The more I think of this match the more convinced I am that we'll see for goals from both sides. Platanias has the excuse of a difficult schedule but they have not been good in defense. At the same time, Iraklis cannot handle the pressure of playing at home against equal opponents where they must take initiative for the win. Today they will be waiting for their opponent just like they did in their opening match against Kalloni and I will not be surprised if I see them getting a positive result. A result of Over 2.5 goals @ 2.70 is not as hard as the bookies want us to believe and it looks a lot safer than picking any of the two for the win.