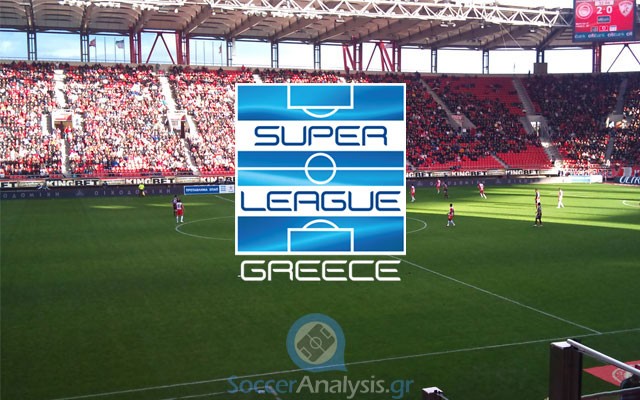 Strange match
Xanthi started Season 2015-16 with a very tough schedule but they have already got five points after their battles against PAOK (0-0 away), AEK (0-0 at home) and Atromitos (win 0-1 away). Do they have what it takes to become the first team to stop Olympiacos this season? Have the Champions of Super League and Cup Holders recovered from the midweek home defeat against Bayern Munich (0-3)? We are about to find out. The preview and betting pick:
Analysis: Xanthi-Olympiacos
*Olympiacos has won 7/7 matches (home and away) since season 2012-13. The two teams last met in the Cup Final (23/05/15) where Xanthi lost 1-3 in neutral ground (OAKA Stadium, Athens).
*Bertos (DEF, key player of Xanthi) made an amazing statement a couple of weeks before the Cup Final last season. In free translation he said: "This game will be a celebration for us and I hope the referee will not be using his whistle too much (implying Olympiacos is being favored by the referees when they are threatened). If they (Olympiacos) are good enough, then they will score 5 goals and get it over with". Although his statement raised a lot of negative comments, rumors want the Champions to (still) be interested in the defender. By the way, he was involved in two out of the three goals his team conceded in the Cup Final. This week he was suddenly left out because of injury triggering rumors that he has already agreed for his transfer to Olympiacos.
Xanthi was one of the two unexpected results of Day 3 as they managed to get the win against Atromitos at Peristeri (0-1). They have kept a clean sheet in all 3 matches so far only this time they cashed out the three points with a goal they scored at 57' (Soltani). The home team was more dangerous in offense (attempts 17-9) but it looks like Xanthi has become a tough opponent to face this season. Their defense will be on the test today against to best roster in Greece. Coach Lucescu is aware of the difficulties of this match. No one will blame him (or the players) if Xanthi will lose but a positive result will make the team look a lot better to the supporters who do not look so interested as in past seasons.
Banned: –
Injured: Bertos (DEF/3)
Olympiacos had an average performance in the last home match against Platanias (3-1). The win came (as expected) but many of the fans were annoyed by the defensive behavior of the Champions against a weak opponent. In fact the two teams had the same number of chances (total attempts 13-13) with Roberto (GK) saving a penalty kick at 2' which could gave Platanias the lead! I really do not think we should blame Olympiacos though as it was more than obvious they had their minds set on the midweek home match against Bayern Munich (0-3). Unfortunately the expectations of the supporters for a new glorious win did not come true but we must point out Olympiacos collapsed at the end (goals scored at 52', 89' and 90'). To make a long story short, the quality of the German Champions made a huge difference.
Banned: –
Injured: Maniatis (DEF/0), Bouchalakis (MID/1/1 goal), Dominguez (MID/2/1 goal/1 assist), Fuster (MID/1)
Betting Pick: The draw at halftime @ 2.35
Odds like 1.40 for the away win are out of the question in this venue so early in the season, especially when Xanthi looks in good form (while Olympiacos is a bit disappointed). This season Lucescu made all the planning, chose the players he wanted for the roster and everything looks to be in the right path. The scoring difficulties have kept Xanthi away from more points but today they can follow the same routine they used against PAOK (0-0 away) and Atromitos (0-1 away); solid defense and hope for the best with counter attacks.
I warned you last Sunday for difficult wins like the one of Xanthi against Atromitos (and the one of Panionios against Panathinaikos). I decided not to pick Xanthi today because of their poor history against the Champions. Rumors want them to be quite friendly to Olympiacos over the last years and I must admit they look more motivated when facing Olympiacos' rivals like PAOK or Panathinaikos. The odds are tempting but I will pass…