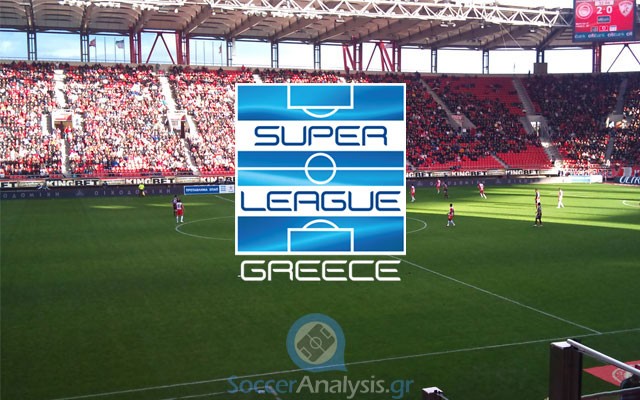 David versus Goliath
Olympiacos is expected to have an easy task against Niki Volou tonight. The newcomers of Super League would probably prefer any other opponent for their opening match. No comparison can be made between the two clubs when the difference in their roster value is chaotic; 78.10 million € for Olympiakos and 5.43 million € for Niki Volou… The analysis and betting pick:
Analysis: Olympiakos vs. Niki Volou
*Niki Volou returns to the top Greek competition after 48 years.
As you probably already know Olympiacos dominates the domestic competitions for more than a decade. They are the most popular club in Greece and probably the only one with important revenues. Last season they had no problem winning one more title in Super League but their last good performance was on 25/02/14 when they won Manchester United by 2-0 at Karaiskakis. In the 11 matches that followed for the Champions League (1), Greek Cup (2) and Super League (8) they lost 6 times. Their humiliating defeat from Panathinaikos at Karaiskakis (0-3) was followed by the away defeats from PAOK (2-1), Manchester United (3-0) leaving the team without motive. They were left out of the Champions League and the domestic title was impossible to be lost. The new away defeat from PAOK for the Greek Cup (1-0) just came to verify the players were not in mood for more. The club made a lot of moves during the transfer period (17 players added and 12 left including ones that left on loan because they were not in the plans of the coach for this season). Coach Míchel has the best roster in Super League and the goal – like always – is both domestic titles and the best possible placement in the Champions League. Olympiakos had some strong friendly matches against teams like Milan (3-0), Liverpool (0-1) and Manchester City (2-2) with a record of 1W-3D-3L.
Banned: Maniatis (DEF/26/4 goals last season)
Injured: –
Other: Holebas (DEF/19/2 goals/4 assist last season) and Manolas (DEF/25/3 goals last season) were left out because the club is under negotiations to sell them. Durmaz (FWD, new transfer) was just announced, Samaris (MID/28/4 goals/5 assists last season) was transferred to Benfica yesterday,
Niki Volou was a very pleasant surprise last season in Football League.  They managed to take the first place in the Play-Offs despite the fact they started with +2 bonus points when AOK Kerkyra and Olympiakos Volou had +6. They had a very busy transfer period (18 additions – 7 players left) and their main goal will be to stay away from the 4 four relegation places. They are under a new coach, Mr. Wiljan Vloet and their friendly matches during their preparation period (1W-2D-2L) show they still need work in defense. Their last test was against AEK FC at OAKA (Football League, strong favorite for the first place this season) and they lost 2-1.
Injured: Tzioras (FWD/33/17 goals last season)
Betting Pick: Olympiakos (-2.5) to win @ 1.90 (HIGH RISK)
There are not many things to discuss here as the substitute players of OIympiakos worth more than the best possible lineup for Niki Volou. Normally the Champions should be a little sore at this point because it is their first official match but the least they should get is an easy win by 3-0. This is a high risk bet as Olympiakos will not use the best lineup so please be careful.