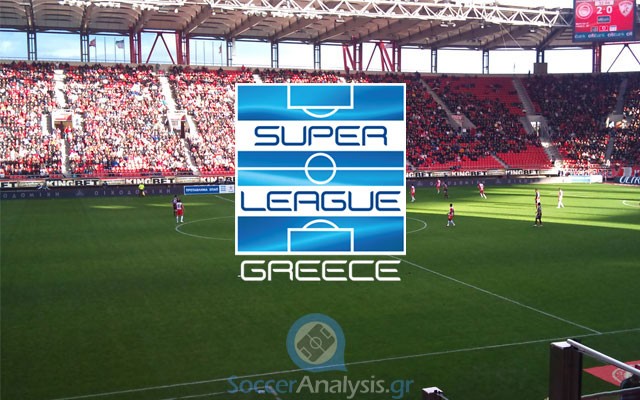 Will Panathinaikos work for the benefit of Olympiacos?
I was forced to leave you on your own on Saturday because my time was very limited. There is still a lot of action ahead and I hope I will be able help for the Sunday matches. This time all of them will be in one article to save time. The most interesting match of Super League in Day 10 is the battle of PAOK against Panathinaikos with the home team wanting to stay 5pts ahead of Olympiacos and the Greens having no more room for negative results. Ironically, if Panathinaikos will avoid the defeat today, they will help the hated rivals of Olympiacos to get closer to PAOK. Crazy huh? The previews and betting picks:
Analysis: Olympiacos – Panthrakikos
Olympiacos surprised us with a very good performance in the away match against Juventus (3-2). It was a proof they can do a lot better in Super League if they show the same level of concentration. Míchel stated the team must win all matches until Christmas, including the one against PAOK which was postponed (Day 6). It is extremely rare to see the Champions having two consecutive negative results in domestic competitions. The away performances of Panthrakikos (0W-1D-4L, goals 3-9) show who the boss is here.
Betting pick: Olympiakos (-2) to win @ 1.70
The odds in this option are low but Olympiacos is reliable at home (4W-0D-0L goals 10-1). The five absences of Panthrakikos and the presence of a temporary coach at their bench (Mantzios left, mutual consent) is not expected to make things any easier for them no matter what lineup Olympiacos will use.
Analysis: Levadiakos – Platanias
*This season for the Greek Cup: Levadiakos – Platanias 0-2
I would not get carried away by the "easy" win of Levadiakos against Platanias for the Cup. I remind you Platanias had a lot of absences that day and they already had three points in their group. Levadiakos has lost points at home this season against Panthrakikos (1-1) and AOK Kerkyra (2-3). Their real record at Levadia is 1W-1D-1L (goals 4-4) as their home match in Day 1 was held at OAKA. I wrote a couple of times in the past that Platanias becomes more dangerous when playing away because they prefer to wait on their opponents and use dangerous counter attacks. The only away match they have lost until now (2W-0D-1L, goals 5-2) was against Atromitos (1-0) where they should have scored first and they deserved at least the point of the draw. They are doing a lot better lately with seven points in three matches and for this reason they must not be underestimated.
Betting pick: Both to score @ 2.10
Levadiakos comes from two positive results. I am not sure they deserved their win against Panionios (1-0 at 89') but their performance in the away draw against Kalloni (0-0) was a lot better. I believe we'll see goals from both sides and I have more faith on the handicap win (+0.5) of Platanias @ 2.25. The home team does not deserve to be treated as a favorite making the win of Platanias @ 6.00 a value bet. After all, it is rare to see the same outcome in matches like this one where there are no differences between the quality of the two teams.
Analysis: Panionios – Kalloni
What can I say… Sometimes I feel the bookies try to confuse us… Panionios has a good fighting spirit but a very poor defense. They conceded at least one goal in all their matches until now. They are stronger at Nea Smyrni (2W-1D-1L, goals 5-4) but the main reason for this is that some teams underestimated them. Kalloni is a lot more reliable in defense having received only two goals. Both of them were in the away matches against PAOK (1-1 at Toumba behind closed doors) and Asteras Tripolis (1-0) but those two teams were much stronger.
Betting pick: Kalloni (+0.5) to win @ 1.60
I have not a doubt in my mind Kalloni is the better team in this pair. If they reach their usual lever of performance in defense, they should be the ones who will take the lead sooner or later. The win of Kalloni @ 3.00 must not be ignored.
Analysis: Giannina – Niki Volou
Giannina have built an undefeated streak of three matches (1W-2D-0L) and they come from two consecutive draws against Kalloni and Platanias with the same score (0-0). The players of Petrakis are usually stronger at Zossimades and they deserve to be treated as favorites against the second worst defense in Super League. Niki Volou has got 4 points since Tzanavaras took over (1W-1D-1L) but we must keep in mind their positive results were at home (Panthrakikos 1-0, AOK Kerkyra 0-0). They deserved the point in the last match against AOK Kerkyra but I do not think they are capable getting anything against a more experienced team with a very good coach.
Betting pick: The win of Giannina @ 1.55
Giannina should find a way to get the win here, one way or another. The improvement of Niki Volou makes me consider two more options. The first is that both teams will score @ 2.00 and the second a result of Over 2.5 goals @ 2.35. You should keep in mind that Giannina conceded a goal first in 3 out of the four home matches until now.
Analysis: PAOK – Panathinaikos
*This match used to be a rivalry battle. Things changed last season when the owner of PAOK Mr. Savidis and the chairman of Panathinaikos, Mr. Alafouzos, joined forces against Olympiacos.
PAOK deserves to be in the first place of Super League as they have been the only reliable and steady team until now. There is not any big secret behind their success. They practically gave up on the Cup (0W-1D-1L) and risked their future in Europa League (1W-1D-2L) to for it. The main problem of Anastassiadis for this match will be the signs of fatigue for many of his players. To be honest I was not expecting them to fight as hard as they did in the away match against Fiorentina (1-1) which kept them alive in their Group.
Panathinaikos had a weak start but the return of Berg (he was injured for 2.5 months) improved their confidence. They come from good performances with all kinds of results (Olympiakos 1-0 away, Panetolikos 3-1 for the Cup, Atromitos 2-0 and PSV 2-3 at home). The unexpected move by Anastassiou to keep Berg at the bench in the last home match against PSV was a clear sign he wanted to protect him for today.
Betting pick: Both to score @ 2.00
The two teams may have good relations but this does not mean they will do any favors to each other. I believe we are about to watch a good battle. PAOK started with a draw with Kalloni at Toumba (1-1 behind closed doors) but they dominated every opponent since then (4W-1D-0L, goals 14-3) having scored at least two goals during the first half. A lot of their players look tired lately because of the consecutive matches and my guess is that they can get into trouble if they will not take a lead by two goals in the first half (they have a lot more energy in the first 45 minutes). Panathinaikos can be extremely dangerous in offense and their recent performances show they are a lot more concentrated since the (relatively unfair) away defeat from Olympiacos.
The option of Over 2.5 goals @ 2.20 is very good considering the attacking mentality of both sides. I have two more crazy but well paid halftime/fulltime scenarios in mind. The first is PAOK/Draw @ 15.00 and the second PAOK/Panathinaikos @ 41.00.