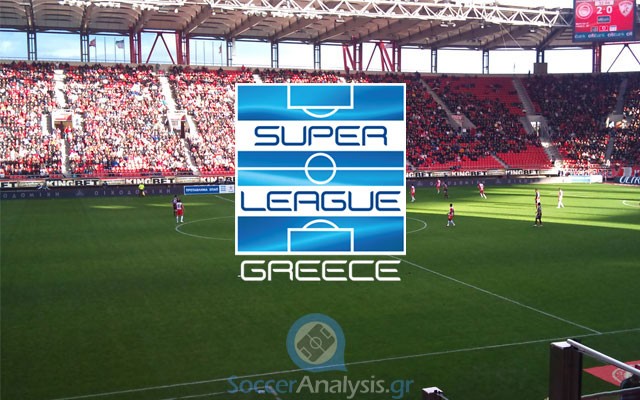 Difficult weekend ahead
The matches for Day 11 of Super League will finally take place this weekend. I remind you this day was postponed and it will complete the first half of the season. The midweek obligations of all clubs for the Greek Cup, their tight schedule and the rotations which constantly take place on the lineups are not helping our confidence but some value bets can be found. The previews for the Saturday matches:
Analysis: Veria – Kalloni
*The match for the second round of Season 2013-14 (Day 28) between these two teams can only be characterized as suspicious. Kalloni looked stronger but Veria was desperate for points. A few hours before kickoff, the odds on the away win were on a free fall. For the record, Veria won by 0-3 scoring two goals (85', 86') while playing with a man down since 51'…
Veria was defeated last weekend at home from Panetolikos (1-3) but my overall impression is that the final score was not fair as their efforts for a positive result (attempts 12-5) were not rewarded. Their opponent was a lot more efficient taking advantage of their many absences which influenced their defensive performance. Veria also had a midweek home match against Apollon Smyrnis (Football League) for the Greek Cup. They had no motive for a win as they had already qualified to the Round of 16 and coach Granero used a secondary lineup. The draw (1-1) was more or less expected. There three absences reported for today.
Banned: –
Injured: Vasquez (MID/11), Dumitru (FWD/14/3 goals/2 assists)
Other: Balafas (MID/7/1 goals)
Kalloni got a very important draw in the last away match against Atromitos (0-0). The players of Matzourakis focused on defense and got what they were after with the home team complaining a lot for a wrongfully cancelled goal of Napoleoni at 56' (they were right). The experienced coach made a lot of changes in the lineup for the midweek home match for the Cup against Aiginiakos (Football League). The emphatic home win (5-0) was not enough to take them to the next stage and now Kalloni can concentrate on Super League. There is one, very important absence reported for the difficult battle at Veria.
Banned: Leozinho (MID/14/1 goal/2 assists)
Injured: –
Betting Pick: The draw at halftime @ 1.95
I cannot understand why the bookies underestimate Kalloni so much. Both teams are doing very well this season but Kalloni's defense looks more reliable. I know they have not won for almost two months but they still have the best defense in Super League despite the five goals they conceded recently from Olympiacos.
The draw @ 3.30 looks like the best choice as the two teams do not look interested in the Playoffs and they are not expected to get in relegation fight either.
Analysis: Platanias – Panionios
*The two teams had many suspicious results at the end of season 2013-14 in their efforts to avoid relegation. On Day 34 (last match day) they were facing each other at Nea Smyrni. They both needed one point to stay in Super League and only a few bookies included that match in their coupons. The draw was offered in odds around 1.28-1.30 and the final score (0-0) came to prove why…
Platanias had a very good performance in the last away match against Olympiacos despite their defeat (2-1). In fact, they lost a great chance to take a lead by 1-2 before the second goal of the Champions. Coach Christopoulos was very pleased with the efforts of his team that also had a midweek home match against Iraklis (Football League) for the Greek Cup. The draw (0-0) left them out of the next stage as they needed only a win to qualify. There four absences reported today.
Banned: –
Injured: Neplyakh (DEF/6/1 assist), Shehu (MID/0), Giakoumakis (FWD/2)
Other: Coulibaly (DEF/14/1 goal) left to join his national squad, Mali.
Panionios came very close to a positive result against PAOK at Toumba (3-2). Their dangerous attacks (total attempts 7-11) caused too many problems to the defenders of the home team. The officials of the club complained a lot for a wrongfully cancelled goal (offside) while the score was at 3-2. The emphatic win (4-0) against Panachaiki (Football League) in the following midweek match for the Cup, verified Panionios has become a lot more dangerous since coach Ouzounidis took over. Their overall record (2W-1D-2L, goals 10-7) in this short period may be average but we should keep in mind they had to face some difficult teams like Olympiacos (2-0 away), Atromitos (2-2 at home) and PAOK. There are two absences reported for the next match.
Banned: Tassoulis (DEF/15)
Injured: Fountas (MID/12/1 goal)
Betting Pick: The draw @ 3.25
Platanias has improved a lot at home lately with 3 consecutive wins but their overall record (3W-1D-3L, goals 7-9) shows they are unstable. At the same time, Panionios might be in form but they are too week when playing away (0W-1D-7L, 6-14). I believe it will be too difficult to see the home team getting a fourth consecutive win especially when the opponent is a good friend who is in need of points more than them. The only solution that I see to this problem is a new draw.
By the way, the draw may be a great way to take away the negative attention the two clubs attracted last season. This time it is not a convenient result (in theory) but we still have 17 matches ahead. Furthermore, it makes more sense when we consider their recent form…
Analysis: Asteras Tripolis – PAOK
Asteras Tripolis was defeated in first away match for 2015 from AOK Kerkyra (1-0). Coach Verghetis characterized the performance of his players as one of the worst he has seen and he was right. Despite the equal number of chances (attempts 15-14), AOK Kerkyra was a lot more dangerous and they deserved a second goal. Asteras also had a midweek away match for the Cup against Tyrnavos (Football League) but they had no motive for a win since they had already qualified to the Round of 16. Verghetis used a secondary lineup because of the upcoming match against PAOK so the draw (1-1) was not exactly a surprise. The usual absences are reported.
Banned: –
Injured: Badibanga (MID/4), Kitoko (MID/1)
Other: Usero (MID/9/1 goal) will soon be transferred, most probably to PAOK.
PAOK is not well lately and they need to wake up before it is too late. They struggled for the win in the last Super League match against PAOK (3-2) allowing their opponent to take the lead twice (0-1 and 1-2). Their confidence at Toumba helped them stay on the first place for one more week but their new poor performance in their midweek away battle for the Cup against AOK Kerkyra (0-0) was a new shock to their supporters. They are now out of Europa League and the Greek Cup for good, meaning the only goal that is left is the first place in Super League. Coach Anastassiadis finally stated this is their main goal although their recent performances do not show how they can possibly hold the first place until the end. There are four problems reported for the match at Tripoli but the return of Mak (MID/9/6 goals/3 assists) can help the team find some of their lost confidence.
Banned: Kace (MID/15/3 goals/1 assist)
Injured: Glykos (GK/14), Katsikas (DEF/8)
Other: Tziolis (MID/11/1 assist)
Betting Pick: Both to score @ 1.90
Do not underestimate Asteras Tripolis, especially at home (4W-3D-0L, goals 9-4). You may think I exaggerate but if they were free of the Europa League obligations, they would probably hold the first place by now. They do not have an expensive roster like Olympiacos or PAOK but they do have many talented and promising players which make them a better TEAM. The reason behind my main bet is that both teams look out of form and they are both very dangerous in offense.
If you are looking for a winner, the win of Asteras Tripolis @ 2.55 is a fine risk. I would feel a lot safer if Mak (PAOK) was still out but the home team has not lost from Olympiacos (0-0) or Panathinaikos (1-1) in this venue. Many argue they should have won both matches (the referee helped Olympiacos escape while Panathinaikos got too lucky). It is about time they get an important win that will allow them hold their place in the standings and boost their confidence. They do have a huge motive for it as Panathinaikos is already 2pts away (with an easier schedule) and Panetolikos has got too close.