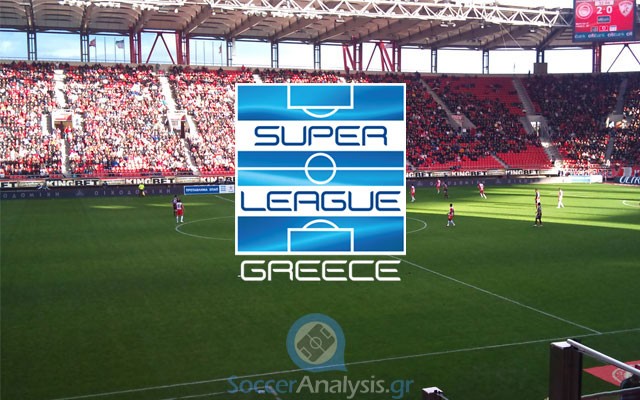 Attention: Midweek action ahead
The second (long) break of all domestic competitions is over and there is no doubt it will influence the majority of the clubs. Some of them had time to work on their weaknesses while others were interrupted when they were reaching a good level of performance. You should also keep in mind that Day 6 of Super League, which was postponed on October, will take place on Wednesday and Thursday with some important and "tricky" battles. The previews and betting picks for the Saturday matches:
Analysis: Kalloni – Platanias
*Most Greek newspapers and websites claim that Kalloni will seek revenge for the humiliating defeat they suffered last season in the away match against Platanias (7-0). I wrote an article for that "suspicious" match, which I strongly believe it was a disgrace for both sides. I encourage you to read it before making up your mind about the relations between these two clubs.
*Five out of the six matches between the two teams (for Super League and Football League) ended as home wins.
Kalloni has not been defeated in the last five matches (3W-2D-0L, goals 5-0). The return of coach Matzourakis at the bench (he was banned) and the last away win against Panionios (0-2) are expected to add some more confidence to the team. After all they have been quite strong at home (4W-1D-0L) having kept a clean sheet in all their matches (goals 6-0). There are no important problems or absences reported.
Banned: –
Doubtful: Kyprou (FWD/5)
Platanias was running an undefeated streak of four matches (2W-2D-0L, goals 3-1) which was interrupted by the long break. Their last match was the away draw against Levadiakos (0-0) which was considered a positive result. So far, they have been doing a lot better away (2W-1D-1L, goals 5-2) than they do at home (1W-1D-3L, goals 3-8). Coach Christopoulos was under pressure at the beginning of the season but the recent results prove he was right to say the players needed time to bond and adjust to his tactics. There are four absences reported today.
Banned: –
Injured: Neplyakh (DEF/5/1 assist), Zouboulakis (DEF/1), Shehu (MID/0), Goundoulakis (MID/3)
Betting Pick: The draw at halftime @ 1.90
Kalloni has not only kept a clean sheet at all home matches but also at their last five in general. Platanias comes from two consecutive 0-0 draws (PAS Giannina at home and Levadiakos away). This is why I decided to choose the draw at halftime as my main pick.
If you are looking for a winner, I believe Kalloni can get a new win @ 1.90 because they do have the roster to do it. After all it will be a good payback for the huge favor they did to Platanias last season. For the record, anything less than 1.85 does not worth the risk involved for us.
Analysis: Levadiakos – Panetolikos
*The coach and the players of Panetolikos have not forgotten their unfair defeat in this venue last season. Their early goal at 2' was followed by a very hard play by the players of Levadiakos who got the win with two late goals at 91' and 96' (penalty kick). Coach Chavos was sent off at 22' after accusing the referee for being extremely strict (only) to his players (3 yellow cards in 21 minutes). A look at the video with the highlights will help you see why the foul kick (from which Levadiakos scored the equalizer) and the penalty kick (winning goal) raised a lot of questions for the behavior of the referee…
The last match of Levadiakos was the home draw against Platanias (0-0) which was considered a negative result. For one more time, the players of coach Pantelidis had many difficulties in offense. This fact is depicted in their last three results where they scored only once despite their huge need for points. The good news is they kept a clean sheet for a third consecutive game. Pantelidis is under a lot of pressure having only one win after nine matches (1W-4D-4L) and the rumors about his replacement have not stopped. Needless to say Levadiakos is desperate for the win before the two consecutive and difficult away matches against Giannina and OFI. There is one problem reported.
Banned: –
Injured: Pinter (DEF/5)
Panetolikos was in superb form before the break having three consecutive wins (Panthrakikos 3-1, Xanthi 5-2 and AOK Kerkyra 1-2 away) which satisfied coach Chavos and the supporters. Their last away win against AOK Kerkyra was included in our Pick of the Day section and it came easier than the final score shows (1-2). The experienced coach was criticized a lot for his choices in the lineup in the past but both he and the officials of the club were proven right for their confidence on forward Villafáñez (5 goals/3 assists). His recent performances show he has adjusted to the needs of Super League and he is the main reason behind the sudden improvement of Panetolikos. There are three important absences reported today but if Villafáñez keeps up scoring and passing like he does, a new win is highly probable.
Banned: Martinez (DEF/9/1 assist)
Injured: Theodoridis (MID/4/1 assist), Moreno (FWD/5/5 goals)
Betting Pick: The win of Panetolikos (+0.5) @ 1.60
Levadiakos is too stressed at home and they do not seem capable of stopping Panetolikos, especially now that their opponent looks so confident. Panetolikos has the quality to get points here but we must not forget that an away draw will not be a negative result for them.
Having in mind what happened last season, I believe coach Chavos is interested in a payback. The win of Panetolikos @ 2.80 is a fine bet but it has more risk.
Analysis: Atromitos – Skoda Xanthi
Atromitos comes from a home win against Asteras Tripolis (4-3) which was the best performance of the team in offense since Sa Pinto took over (Match Day 5). With the score at 2-0 and 4-1 (18', 23', 44' and 55') it is obvious the home team dominated the match with Napoleoni (FWD) scoring the first hat-trick of his career. Asteras was unable to keep up and their goal at 30' (penalty kick) got them back on the match temporarily (2-1). The next two goals late in the match (80' and 92') were mainly a result of the poor defensive behavior by Atromitos as nothing could possibly change in terms of the final result. Sa Pinto was not pleased with the second long break in a point his team finally showed signs of his work. There are five problems reported.
Banned: –
Injured: Cennamo (GK/9), Tavlaridis (DEF/8), Kouros (DEF/2), Theologou (DEF/0)
Other: Tatos (MID/7) is out for a disciplinary misconduct. He is expected to be out of the club soon.
Skoda Xanthi got a new home win in the last match against OFI (2-1) and they seemed to recover from the humiliating away defeat against Panetolikos (5-2). So far they have been very reliable at home (3W-1D-0L, goals 6-1) but it is obvious that Lucesku needs to improve the defensive behavior of his players when they play away (0W-2D-3L, goals 7-12). They do have the confidence to score away from their venue but they constantly receive more goals than they should. The next away match against a strong club like Atromitos can be a strong test to understand if Xanthi has worked on this important weakness. There are two absences reported.
Banned: –
Injured: Vassilakakis (MID/8/1 assist), Ranos (FWD/7)
Betting Pick: Both to score @ 2.30
The odds on the win of Atromitos (1.40-1.45) are too low for the risk involved. Xanthi is a dangerous team but the bookies are influenced by the four goals of the home team against Asteras.
From what I have watched so far, it will be very hard to see Atromitos scoring four goals again but they are always capable of doing it twice at Peristeri. My guess is they will fail to keep a clean sheet again the players have not fully adjusted to the favorite tactics of Sa Pinto. Furthermore they do have important absences to deal with. I expect to see a result of Over 2.5 goals @ 2.20 and the scores I have in mind are 2-1 and 3-1.