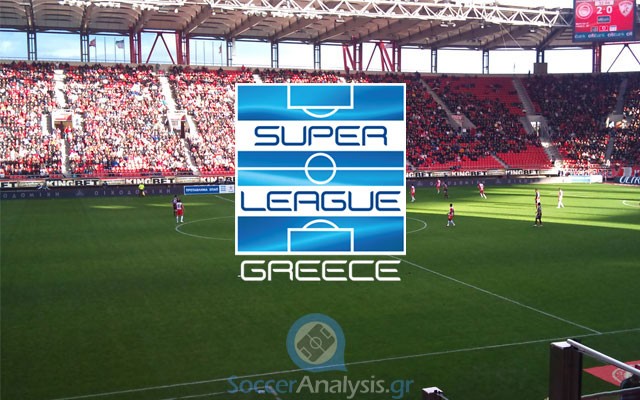 Niki Volou is still alive
The last couple of weeks have been a nightmare for my time schedule. Believe me when I say I do my best under the circumstances! Super League Greece has reached Day 14 and three matches are available for today. The previews and betting picks for Saturday:
Analysis: Platanias – Niki Volou
Platanias comes from two consecutive away defeats (Panthrakikos 1-0, Veria 2-0). The postponement of Day 11 forced them to play 4 matches away from Crete and they used the same roster in their last 3. The reason was they were constantly on the road and coach Christopoulos could only rely to the players he had with him. The next match against Niki Volou is a chance to get back to wins.
Absneces: Nothing important reported.
Niki Volou got a very important home win against Kalloni (2-0) which was considered an unexpected result. In fact, they proved some of my comments about them to be true. The only problem is they decided to get their unexpected win a match later and not in their previous one against Asteras Tripolis that was included in the Bomb of the Day section. To make things short, they are not as bad as they look. Their morale was severely influenced by the consecutive negative results but now that they got a few points they have reasons to hope they can do better.
Injured: Peristeridis (GK), Neplyakh (DEF/5/1 assist), Aguilera Núñez (MID/10/1/ goal)
Betting Pick: Both to score @ 2.60
Platanias is indeed a favorite for the win here but you already know I never give any attention to low odds like 1.45-1.50 unless I am 100% sure they will come true. Niki Volou is by far the weakest AWAY team in Super League (0W-0D-6L, goals 2-15) but their recent home results (2W-1D-1L) have boosted their morale to look for more points ANYWHERE. If they can get a 2-0 win against a serious and stable club Kalloni maybe they can resist to a weak home club like Platanias (1W-1D-3L, goals 3-8).
My next option will be a result of Over 2.5 goals @ 2.40 which is a lot more promising than the underrated home win. I am aware both teams have a tendency to low scores lately HOWEVER fatigue and motive can make a huge difference here for both sides.
Analysis: Kalloni – Panetolikos
Kalloni comes from an unexpected away defeat against Niki Volou (2-0) which was a negative result if we consider the placement of the two teams in the standings. Coach Matzourakis stated his players lost that match on their own since they wasted a good number of chances in the first half. Two defensive mistakes (46', 77') were proven enough to leave them with nothing despite their overall performance (attempts 8-12). This was the first time Kalloni was defeated for two matches in a row this season. They are more confident at home (4W-2D-0L, goals 6-0) and today they are expected to give their best to return to wins.
Absences: Nothing important reported, full roster
Panetolikos comes from a very important home win against Panionios (2-1) which helped them feel a bit safer in the standings. Coach Chavos characterized that match as crucial for the efforts of the club in the season. The absences of key players like Moreno, Villafáñez and others from week to week are the main reason of the changes in their performances. They are capable of anything on a good day but they also can lose from anyone on a bad one. Once again Chavos will have to deal with important problems in every line.
Banned: Malezas (DEF/11/1 goal), Bejarano (DEF/8/1 assist)
Injured: Theodoridis (MID/4/1 assist), Villafáñez (FWD/8/3 goals/1 assist), Moreno (FWD/5/5 goals)
Betting Pick: The win of Kalloni @ 2.40
Kalloni looks tired lately but any odds above 2.30 are a value bet when they play at home. Panetolikos is a tough opponent away from Agrinio (1W-4D-1L, goals 4-4) but their absences tell me they will have difficulties getting a positive result. Especially when the home team looks so motivated to return to wins.
Analysis: Levadiakos – Olympiacos
*Olympiacos has a strong away history against Levadiakos with 9W-2D-2L after 13 matches. Their two defeats took place in 1990 (1-0) and 2006 (3-2). The Champions have won the last 6 matches there with a strong goal difference (2-18).
The last few weeks have been a miracle for Levadiakos! Their recent away win against the hated rivals of OFI (0-2) expanded their undefeated streak to 6 matches. Coach Pantelidis has every reason to be pleased with his players as they also kept a clean sheet in all 6 battles (3W-3D-0L, goals 7-0)! The match against OFI was their second away win in a row after a total of 22 unsuccessful attempts! The 3 points did not come easy as their opponents had a good performance (attempts 14-7), mainly in the first half. Mantzios (FWD/10/4 goals) surprised them with two goals (54', 92' penalty kick) and helped Levadiakos escape with a win they probably did not deserve.
Banned: Georgiadis (DEF/10), Kone (MID/11/3 goals/2 assists)
Injured: Pintér (DEF/5), Sánchez (MID/6)
Other: Fabián Bordagaray (FWD/7/1 assist) is ill
Olympiacos was not looking very well after the home defeat from PAOK (1-2) and the home draw against Giannina (2-2). The changes in their performances have been criticized by their fans and the press. In fact, many insist coach Michel is more interested in Europe because he is worried about his reputation (and his resume for the future). Rumors wanted the midweek match against Malmö FF (Champions League) to be a last chance for him and some of the players to prove they deserve their place in Olympiacos. The 4-2 win and the overall performance of the Champions brought back some of the lost optimism. The team qualified to Europa League with the third place in their group and Mr. Marinakis (owner) asked the players for three consecutive wins until the break for Christmas. He also said he intends to invest in more players that will come during the winter transfer period.
Inured: Durmaz (MID/7/1 goal), Milivojević (MID/10/2 assists)
Betting Pick: Both to score @ 2.75
It is quite rare to see Olympiacos losing points for two matches in a row and this explains why a lot of money were lost in the two home battles against PAOK (1-2) and Giannina (2-2). The main reason for the poor performances of Olympiacos this season are a) their poor defensive behavior and b) their scoring difficulties. I am not convinced the win against Malmö FF has cured everything that was wrong. They have conceded two goals in each of their last three matches and all of them were held at home were Olympiacos is stronger!
Levadiakos is doing very well lately and hopefully Mantzios will score again to help me get paid in this option. To be honest, if Levadiakos was a bit stronger at home (1W-4D-1L, goals 5-5) I would go for a new crazy result. I decided to wait and consider my live betting options. We'll see…