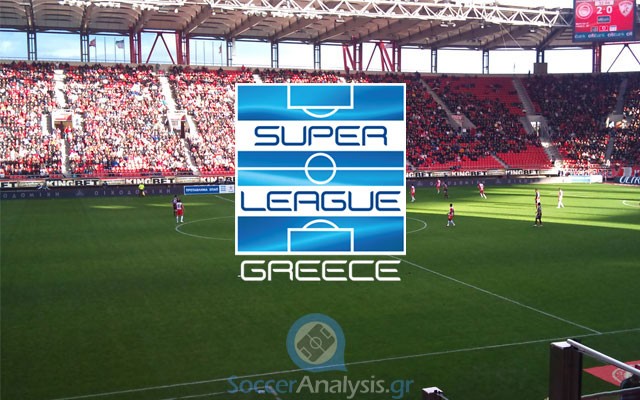 Last match for 2014
A three day seminar prevented me from commenting Day 15 of Super League but I am sure you did fine without me as the results can be characterized as normal, including the defeats of Panathinaikos and PAOK on Thursday. In many cases, a comparison of the recent results against common opponents is enough to help us determine the winner of any match in this competition. The only result that surprised me (a bit) was the emphatic win of Giannina (3-0) as I did expect a score like 1-0 or 2-1. Anyway, let's have a look at the value bets of Day 16 which will be the last for year 2014:
Analysis: Panionios – Atromitos
Panionios was defeated in the last away match against Olympiacos (2-0) but I was surprised by their performance as they had chances to score the equalizer while the score was still at 1-0. When Ibagaza entered the field (62') they made the Champions worry but a late goal at 91' locked the win. Panionios is more dangerous at home where they usually risk more having a large number of attempts to score but their task for a win against Atromitos will not be easy.
Atromitos is still struggling to reach the level of performance they had last season. Their roster is practically the same but Sa Pinto has not found a way yet to make them more dangerous in offense. They come from a home win against Levadiakos (1-0) where they got the lead at 7' and wasted many chances (attempts 14-7) for a second goal. The red card at Zito at 69' allowed them to have the advantage of an extra player but Levadiakos was the one to lose the most important chance of the match at 93' when Sotelo's attempt was stopped by the bar.
Betting Pick: Both to score @ 2.00
Atromitos is a stronger team but the recent change at the bench of Panionios was followed with two good performances against OFI (2-0) and Olympiacos. I prefer to risk on my favorite option for Panionios, which is that they will score and concede a goal.
Analysis: Asteras Tripolis – Skoda Xanthi
Asteras Tripolis comes from an away draw against Panthrakikos (1-1) in a match they should have won. The poor condition of the field did not stop the players of Verghetis from having a good number of attempts to score (11-18). The home team took an early lead at 8' but Goian answered with a FANTASTIC shot at 31' which set the final score. For the record, Asteras deserved a second goal although their performance in the last 10 minutes brought Panthrakikos closer to the win.
Skoda Xanthi punished Panathinaikos with the exact same score they won PAOK (4-2) and proved their form (4 consecutive wins, goals 12-5) and their home strength (5W-1D-0L, goals 12-4). Their dominating performance could have given them more goals and we should keep in mind they also had two attempts at the bar! They are not as strong when playing away (1W-2D-4L, goals 9-14) but coach Lucescu has every reason to hope on a new positive result as his players are in great form.
Betting Pick: Both to score @ 1.90
Asteras is the favorite for the win in every home match (3W-3D-0L, goals 7-3) but I do not like the odds today as Xanthi is in superb form and morale. I expect to see goals from both sides and a result of Over 2.5 goals @ 2.10 but I have no intensions to risk on a winner. Over the last three weeks I wrote many times my concerns for Asteras in terms of fatigue while Xanthi has won only one away match, the one against Ergotelis which was not that difficult.
Analysis: Ergotelis – Giannina
*The coach of Giannina, Mr. Petrakis, is facing his former club today.
Ergotelis scored first (38') in the last away match against AOK Kerkyra (3-1) but their poor performance during the second half added one more negative result to their record (1W-4D-9L). They have confidence issues when playing at home (0W-2D-5L) and they will be under a temporary coach for a second match as the club is still on a search of the man that will take them out of their crisis. Mr. Taousianis will have to deal with the poor morale of the team very soon as they are already 7 points away from the safe zone.
Giannina expanded their undefeated streak to 8 matches (5W-3D-0L) after the emphatic home win against PAOK (3-0). They were better prepared than their opponent and their win was not accidental as they had more chances (attempts 13-6) and concentration than their opponent. They are obviously in superb form as they got points against top teams like Olympiacos (2-2 away), Atromitos (1-0 at home) and PAOK in their last three battles. Coach Petrakis is pleased to see his team only a point away from the Play-Offs but we should also keep in mind their main goal is only a safe placement in the standings.
Betting Pick: PAS Giannina (+0.5) to win @ 1.55
Attention: Giannina have lost all 4/4 matches against Ergotelis in Crete and this fact alone explains why the bookies have adjusted their odds accordingly. I decided to choose them for the win @ 2.90 because their form cannot be ignored.
Analysis: Niki Volou – Panetolikos
This match was canceled because of past debts by Niki Volou to 2 former players. Panetolikos will be appointed winner with a 0-3 score (competition rules).
Analysis: Levadiakos – PAOK
Levadiakos comes from a defeat in the last away match against Atromitos (1-0) but their performance was not bad (attempts 13-8). The never managed to answer the early goal they conceded at 7' and things became more difficult when they were left with a man down at 69' (red card at Zito). Coach Pantelidis was pleased with the efforts of his players as they did not quit despite their disadvantage and came very close to a late equalizer at 93' (Sotelo, bar).
PAOK looks stressed and tired lately. Their last away defeat from Giannina (3-0) was another proof they do not have the character to claim the title from Olympiacos yet. They might won the away battle at Karaiskakis (1-2) but their defeats from Xanthi (4-2 away) and Giannina and the stressful home win against AOK Kerkyra (2-1) show they are out of form. Coach Anastassiadis is troubled with the poor defensive behavior of his team. There is no doubt they will need additions to the roster to keep up with the first place but the main goal right now is one win that will help them stay in the first place.
Betting Pick: Both to score @ 2.20
I cannot explain how the bookies decided to offer PAOK in odds around 1.60-1.70. I do agree they are motivated for a win, especially since Olympiacos won yesterday but they must not be trusted. Levadiakos came close to steal points from Olympiacos in this venue and we must not forget they had some great performances lately. The option of Over 2.5 goals @ 2.20 is a fine risk considering the 6 consecutive similar results of PAOK.