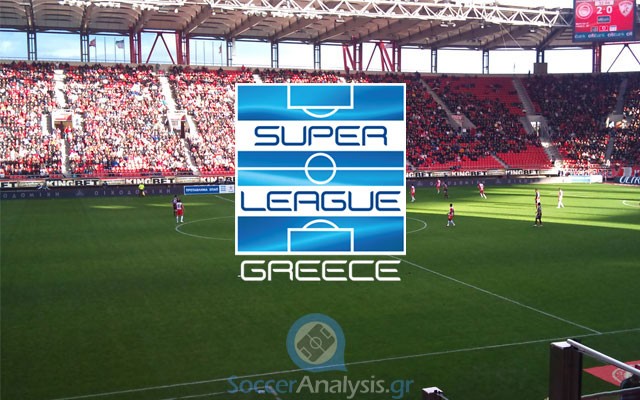 Back to action
Happy New Year everyone!!! The holiday break (10-12 days) of Super League is over and we are about to see how it has influenced the teams. At the same time the league's officials have too many problems to face. Niki Volou has abandoned the competition (past debts) and OFI Crete is very close to follow them (same reason). Furthermore, the upcoming elections in Greece at the end of January are expected to bring more postponements when the schedule is already too tight. The previews and value bets for the three matches we have available this Saturday:
Analysis: Veria – Panetolikos
Veria is a very pleasant surprise this season and they deserve their place in the standings despite their average form (2W-2D-2L). Their last match was the away draw against Panthrakikos (1-1) which can only be characterized as a positive result as they conceded a goal at 10' with the home team having an attempt at the bar at 72'. The red card at Bravo (80') made everything more difficult for the players of Granero but Kaltsas scored at 89' to give his team a point which kept Veria in the fifth place. There are important absences reported for the difficult match against Panetolikos but their home strength cannot be ignored (6W-1D-0L, goals 15-6)
Banned: Vertzos (DEF/12), Bravo (DEF/12/1 goal)
Injured: Malón Aragonés (DEF/10), Balafas (MID/7/1 goal), Manos (FWD/0)
Panetolikos was the lucky team of Day 16 as their match against Niki Volou was cancelled because of past debts of their opponents. They got three easy points, some extra days to rest and they expanded their undefeated streak to 4 matches (3W-1D-0L) although the last win came from the competition rules. Their last official match was the home win against Platanias (1-0 on 17/12/14) where they dominated their opponent (attempts 21-7) and they deserved a better winning margin. Coach Chavos and his players have now a chance to climb to the fifth place of the standings with a win against Veria. Their away record (2W-5D-1L, goals 7-4) shows they are capable for points anywhere. Furthermore we must not forget that Panetolikos (and Olympiacos) have the best defenses in Super League, having conceded 11 goals after 16 matches.
Banned: –
Injured: Korbos (DEF/11), Theodoridis (MID/4/1 assist), Kalogeris (MID/9), Moreno (FWD/5/5 goals)
Betting Pick: Panetolikos (+0.5) to win @ 1.55
I just do not think Panetolikos can lose here. I do not mean to underestimate Veria but they had less time to rest and important absences. The stronger defense of Panetolikos can make the difference especially now that key player Villafáñez has returned. The win of Panetolikos @ 3.20 is not as hard as the bookies want us to think.
Analysis: AOK Kerkyra – Asteras Tripolis
AOK Kerkyra was defeated in the last match of 2014 from Panathinaikos (2-0). The players of Grigoriou tried to surprise their opponent but they conceded a goal at 45' (Karelis) and spent the rest of the match looking for an equalizer that never came. The Greens became more dangerous (attempts 17-9) as Kerkyra was forced to risk more and locked the win with a new goal at 85' (Houhoumis). AOK Kerkyra was not doing so well lately (2W-1D-3L) before the break but they do have the excuse of a very difficult schedule where they faced every strong team of Super League. Their today's match against Asteras Tripolis will complete it and it is almost certain they do have enough quality to get positive results against equal or weaker opponents.
Banned: Maragos (DEF/12)
Injured: Cardozo (MID/10)
Asteras Tripolis comes from a home win against Xanthi (2-1) which can be characterized as fair. Their performance was not that great (attempts 9-8) but the players of Verghetis proved once again they do have the quality to exploit the weaknesses of any opponent, even in an average day. They punished the poor defensive behavior of Xanthi two times (6' and 58') and all their opponent did was get back in the match at 81' (Cleyton, penalty kick). They deserve to be treated like a favorite for the win against Kerkyra as they are stronger in every line.
Banned: Goian (DEF/10/1 goal)
Injured: Kitoko (MID/1), Badibanga (MID/4), Tormena (MID/0), Parra (FWD/12/3 goals/2 assists)
Betting Pick: Both to score @ 1.90
The home stats of AOK Kerkyra (4W-1D-3L, goals 11-11) make me confident they will fight regardless of the final result. At the same time their defense is too weak to keep a clean sheet against a quality and experienced opponent like Asteras. This is exactly why I expect to see goals from both sides and, hopefully, a result of Over 2.5 goals @ 2.25.
Analysis: PAOK – Panionios
PAOK was desperate for a win against Levadiakos and they got it (1-2) but they did not deserve it at all. For one more match they looked tired and they should thank their luck for the two goal advantage they got (12', 53') and the two red cards (one for each team at 23') which gave a different tempo in that game. Levadiakos never stopped adding pressure and their total attempts (20-7!!!) prove what a difficult day that was for PAOK's defense. When they home team got back in the match (80', Kone) things became more difficult and I must say the least Levadiakos deserved was the draw. The win allowed Anastassiadis and his players to stay on the lead of Super League and the holiday break came at the best possible moment as the team was obviously out of form with two humiliating away defeats (Skoda Xanthi 4-2, Pas Giannina 3-0) in only four matches! The winter transfer period (03/01/15-02/02/15) is open and additions to the roster need to be made fast. The good news is that PAOK is a lot more confident at home (6W-1D-1L, goals 20-8) and they are always capable of emphatic wins against any opponent at Toumba.
Banned: Tzavelas (DEF/6/1 goal)
Injured: Glykos (GK/14), Katsikas (DEF/8), Mak (MID/9/6 goals/3 assists), Tziolis (MID/11/1 assist)
Doubtful: Vitor (DEF/14)
Panionios looks improved after the arrival of coach Ouzounidis. Unfortunately his winning debut against OFI (2-0 at home) was followed by the beginning of a very difficult schedule. The away defeat from Olympiacos (2-0) was expected and the last match of 2014, the home draw against Atromitos (2-2), can only be characterized as a positive result. Their opponent took the lead twice (14' and 40') but Panionios answered both goals (33' and 46') and missed a good chance to take the lead at 52' (bar, Giannou). The next match at Toumba will not be easy as the team is weaker when playing away (0W-1D-6L, goals 4-11). Their recent performances show they do not intend to go down without a fight.
Banned: –
Injured: –
Betting Pick: Over 2.5 goals @ 1.80
You probably already know PAOK can get emphatic wins at Toumba and there have been times this season this option came true by halftime. I expect Panionios to be more dangerous than usual as they have been building up their confidence lately. The option of Over 3.5 goals @ 3.00 is fine especially when I do expect to see goals from both sides @ 2.50.