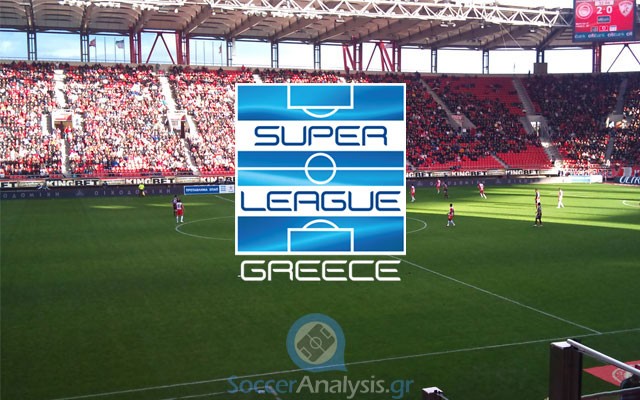 Ergotelis is desperate for a win
Platanias has earned the right to feel a lot safer in the standings and they deserve to be treated as a favorite in their home match against Ergotelis. However their opponent must not be underestimated as the motive of survival and the special character of this domestic battle of Crete can complicate things a lot. The preview and value bets:
Analysis: Platanias – Ergotelis
*Platanias and Ergotelis were left out of the Cup tournament in the Groups Stage. They did not have midweek obligations and their schedule in January and February is not demanding.
*The home match of Ergotelis against Panionios for Day 18 is still pending (postponed). A probable win against one of the worst away teams of Super League (Panionios current away record is 0W-1D-9L, goals 6-19) can bring them a lot closer to the safe zone.
*This match is a domestic battle for the island of Crete but there have not been any signs of rivalry between the two clubs. In fact, they had a club friendly during their preparation for the new season last August (1-1 on 10/08/14).
Platanias came close to a positive result in the away match against PAOK (1-0). A look at the chances of the two teams (attempts 6-8) is enough to understand the home team did not have an easy win like it was expected. In fact PAOK was too stressed and too nervous while and the players of Christopoulos took advantage of that. The points they have got over the last two months have improved their confidence and if they keep up like this they are capable of reaching the 38-39 points they need to secure their place in the next season. There are two absences reported.
Banned: –
Injured: Neplyakh (DEF/6/1 assist), Gomes (MID/12/3 goals/1 assist)
Ergotelis comes from a spectacular home draw against Kalloni (3-3) which was by far the most interesting match of Day 19. Their weak defense betrayed them once again and they were down by two goals before the end of the first half (20' penalty kick, 39'). The unexpected present of Llorente (foolish second yellow) gave Ergotelis the advantage of an extra man in the field. They added a lot of pressure to their opponent (attempts 22-11) and they managed to score twice (67', 73') to set the match on fire. Kalloni scored again at 85' but a late goal at 93' gave the players of Tsaousianis a point they totally deserved. Every match and every positive result are important for them at this moment. There are two problems reported.
Banned: –
Injured: Jovanović (DEF/12/1 goal), Halkiadakis (MID/16/3 goals/2 assists)
Betting Pick: The win of Ergotelis (+0.5) @ 2.10
Platanias started the season with three consecutive defeats at Perivolia (PAOK 0-4, Panathinaikos 2-3, Asteras Tripolis 0-1) but they kept improving and they never looked back. They have now built an undefeated home streak of 6 matches (4W-2D-0L, goals 8-1) which allowed them to reach the eleventh place. They are indeed a favorite for the win but I really wonder why the bookies offer them in so high odds when the stats show this home win should be offered at 1.55-1.65…
The undefeated home streak of Platanias will end at some point and I decided to risk it will happen today. I just do not think they will be as motivated as they were in other matches against a "friendly" club. After all, the win of Ergotelis @ 4.75 makes sense because of their huge motive to stay alive.