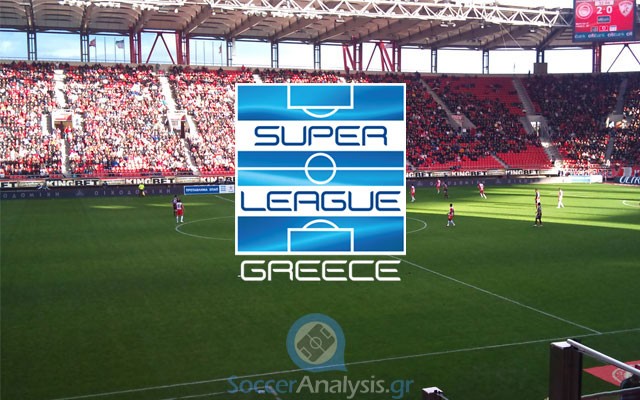 Changes because of the elections
Six Super League matches of Day 20 are being held this Saturday (instead of the usual 3) because of the upcoming elections in Greece. No matches will be held tomorrow and this means my work for today has doubled forcing me to keep my analysis short and hopefully to the point. Do not forget most teams have already played 4 official matches since 05/01/15 (Super League and Cup) and they will also have midweek obligations for the Cup (Round of 16). The previews and value bets:
Some things we need to consider
*Five Super League clubs did not have midweek matches for the Cup because they are out of the tournament. These are Panetolikos, Atromitos, Kalloni, Platanias and Ergotelis but four of them are involved in the two scheduled matches for Monday (Panetolikos – Atromitos, Platanias – Ergotelis).
*The rematches for the Round of 16 are being held from 27/01/15 to 29/01/15. All teams involved are expected to rotate their lineups but the schedule allows some of them to have 1-2 extra days to rest. To be more specific:
OFI, Panthrakikos, Levadiakos and Asteras Tripolis play on Tuesday.
Veria, Panionios, PAS Giannina and Olympiacos play on Wednesday (+1 day of rest).
AOK Kerkyra, Panathinaikos and Skoda Xanthi play on Thursday (+2 days of rest).
*PAOK is the free team of Day 20 as their away match against Niki Volou is cancelled. They will be awarded the three points with a 0-3.
Analysis: Xanthi – PAS Giannina
Xanthi has not won in the last 5 matches for Super League (0W-3D-2L). They settled with a draw after a boring game against AOK Kerkyra (0-0) last weekend saving their strength for the midweek Cup battle against Panathinaikos (1-1). In both cases the results are characterized as fair. Xanthi is strong at home this season (6W-3D-1L, goals 19-11) to claim the win against any opponent but their history against Giannina at Pigadia (0W-3D-3L) is not good at all.
PAS Giannina has not won in the last five matches in Super League (0W-4D-1L) and they come from 4 consecutive and (very) confusing draws. The players of Petrakis survived difficult battles (Panathinaikos 0-0 at home, Panetolikos 0-0 away, Asteras Tripolis 2-2 away – they were down by 2 goals) but they have also failed to win easier ones like their most recent, Panthrakikos (2-2 at home, they got the lead twice) or Ergotelis (1-0, away defeat). Giannina also had a midweek match against Chania (Football League) for the Cup (1-2 away) where they took an important step towards the Quarter Finals. To make things short, they are capable of anything.
Betting Pick: The win of Skoda Xanthi @ 2.10
Last season, I lost the Pick of the Day in this specific match. Tradition cannot last forever and now that Xanthi looks more reliable and confident they can stop the negative streak they have against Giannina. Their opponent is dangerous but if Giannina cannot beat Panthrakikos I do not know how they will escape with a positive result today.
Analysis: AOK Kerkyra – Veria
AOK Kerkyra comes from two consecutive draws against Xanthi (0-0 at home) for Super League and AEK (1-1 at home) for the Cup. In both cases the results were fair but the midweek match against AEK made things more difficult for them in the Cup. They will now have to face their opponent away in a very difficult venue next Thursday. Their main goal is to stay as far as possible from the relegation zone. Today they have some important absences in defense but their home record (5W-2D-3L, goals 12-11) cannot be ignored.
Veria got a very easy win against OFI (4-1 at home) last weekend and the final score says it all. Their opponent was too weak and too disappointed to cause any problems. Coach Granero decided to make important changes in the lineup for the midweek match against Panionios where his team had a good performance in the first half (0-1) but they ended up with nothing (2-1). The away goal they scored was important and now all they need is a win in the rematch scheduled for Wednesday to qualify. Veria may be very dangerous in offense but they are also very vulnerable in defense (goals 29-27). They are less dangerous when playing away (1W-4D-4L, goals 8-16) and the main reason for that is they risk more than they should.
Betting Pick: Both to score @ 2.00
The two teams surprised us with their strong start this season and they now choose which matches they want to spend their energy on. Their match in the first round (Veria won 2-1) was interesting and I expect the same to happen today.
To be honest, I do not think AOK Kerkyra is really interested in the Cup. The goal of a safe season is way more important and this is why the win of Kerkyra @ 2.20 has extra value despite their absences. A score of Over 2.5 goals @ 2.35 is highly probable again.
Analysis: Asteras Tripolis – Panionios
Asteras Tripolis was defeated last weekend from Levadiakos (3-1 away) although they had scored the first goal. Verghetis saw his players doing many defensive mistakes for one more time and it looks like the 5 goals they conceded in the last two matches are not a coincidence. Things did not look any different for them in the Cup. Despite the away draw (1-1) against Iraklis 1908 (Football League) Asteras is still a favorite for the Quarter Final. Verghetis has been criticized lately for his choices especially after using a secondary lineup in the midweek match.
Panionios comes from a home draw against Panathinaikos (1-1) which kept them two points away from the safe zone. Their opponent was better and probably deserved to win however the players of Ouzounidis scored first and spent the rest of the match defending their advantage. If they were any luckier in the end they could have stolen the win but their penalty kick at 87' was saved by Steele. Their midweek match for the Greek Cup against Veria was dramatic as their opponent scored first but they managed to turn everything around with two goals in the second half. Everything is still open for the rematch held on Wednesday.
Betting Pick: Over 2.5 goals @ 2.00
Both teams have difficult matches ahead for the Cup. Normally this would prevent me from choosing this option but Panionios is too dangerous in offense since the arrival of Ouzounidis. The proof are recent matches against top clubs like Atromitos (2-2 at home), PAOK (3-2 away, they got the lead twice) and Panathinaikos.
The way I see it, this match has two scenarios. The first is that Asteras will show up determined for the win and they will give a quick end. Keep in mind Panionios' players are easily disappointed like we saw in their away match against Platanias (3-0, they collapsed after the second goal). The second scenario is that Asteras will underestimate Panionios. If the team from Nea Smyrni has any hope for a positive result in the second half this match will open and both teams have enough talented players to help us get paid.
Analysis: Panathinaikos – Kalloni
Panathinaikos has been complaining a lot about the referees lately and allow me to say they are partly right. The reason I using the word partly is they should focus more on how to win matches like the recent ones against Panionios (1-1) or Xanthi (1-1 for the Cup) by being more efficient in their many attempts to score. Their confidence and concentration may not be strong when playing away (3W-4D-3L, goals 11-12) but their home stats (8W-0D-1L, goals 20-4) are keeping them safe in the third place of the standings. They have earned the right to be treated as favorites in any home match.
Kalloni did not have midweek obligations for the Cup. Their last match was last Monday where they proved me right for believing in them by taking an early lead by 0-2. Unfortunately a red card just before halftime left them with a man down. Ergotelis added pressure during the second half and they scored twice (67' and 73') turning the game into a thriller. Minga scored against for Kalloni at 85' (2-3) but an amazing foul kick by Kozoronis at 93' left coach Vlachos with only one point in his debut. Kalloni has been away from wins for 10 matches (0W-6D-4L) but a careful look at their results since the beginning of the season is enough to understand they can do a lot better.
Betting Pick: Over 2.5 goals @ 1.70
Panathinaikos is more confident at home (8W-0D-1L, goals 20-4) and their defeat against Kalloni in the first round (1-0 away) is expected to motivate them a lot. I insist their opponent is not as weak as the bookies want us to believe with their odds. The option that both teams will score @ 2.40 has extra value if we consider the recent change at Kalloni's bench and the face they had extra days to rest.
Note: The previews and betting picks for the remaining two matches (Panthrakikos – Levadiakos, OFI – Olympiacos) will be published in a new article.