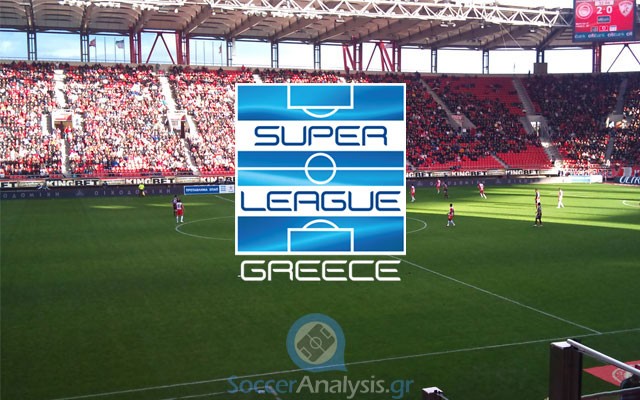 Levadiakos looks dangerous
I had to split the previews for the matches of Day 20 in two articles otherwise I would lose the kickoff of the first match which was held at 15:00. By the way, I decided to leave out the injuries and suspensions in order to save 30-45 minutes (at least). I am aware you would prefer to have them as well but it was the only way to publish everything on time. The previews and betting picks for the remaining two matches:
Do not forget
*Five Super League clubs did not have midweek matches for the Cup because they are out of the tournament. These are Panetolikos, Atromitos, Kalloni, Platanias and Ergotelis but four of them are involved in the two scheduled matches for Monday (Panetolikos – Atromitos, Platanias – Ergotelis).
*The rematches for the Round of 16 are being held from 27/01/15 to 29/01/15. All teams involved are expected to rotate their lineups but the schedule allows some of them to have 1-2 extra days to rest. To be more specific:
OFI, Panthrakikos, Levadiakos and Asteras Tripolis play on Tuesday.
Veria, Panionios, PAS Giannina and Olympiacos play on Wednesday (+1 day of rest).
AOK Kerkyra, Panathinaikos and Skoda Xanthi play on Thursday (+2 days of rest).
*PAOK is the free team of Day 20 as their away match against Niki Volou is cancelled. They will be awarded the three points with a 0-3.
Analysis: Panthrakikos – Levadiakos
*Coach Pantelidis (Levadiakos) was at the bench of Panthrakikos (March 2011- October 2012). He was responsible for the promotion of his former team in Super League but his weak start (2W-0D-6L) and especially the two consecutive home defeats from Giannina (0-3) and Panionios (1-2) forced him to leave (mutual consent).
Panthrakikos survived a very difficult away match last week against Giannina (2-2). The home team took the lead twice but the players of Cases were highly motivated to stay alive in relegation battle and they were rewarded with one point for their efforts. Their "easy" midweek home match against OFI Crete for the Cup turned to be a disaster (0-4) and it was the most unexpected result of the tournament so far. The kickoff was scheduled for Wednesday but the game was postponed for one day (rain). Panthrakikos showed up on Thursday with a secondary lineup to face an opponent that had only 14 players available. Their defensive behavior was extremely weak despite their many absences. Rumors say they either fixed this match or they are just not interested in the tournament. I have no proof for any of the two scenarios but I must say I am glad I avoided this match. Panthrakikos is undefeated at home (3W-6D-0L, goals 7-4) with an amazing streak of 9/9 results of under 2.5 goals.
Levadiakos comes from a win against Asteras Tripolis (3-1 at home) where they clearly showed their intensions to get away from the relegation places. Pantelidis was pleased to see his players punishing the defensive weaknesses of a respected opponent. The midweek away draw against Apollon Smyrnis (Football League) for the Greek Cup (1-1) allows them to be a favorite for the Quarter Finals as the rematch will be held at home on Tuesday. Of course, they must concentrate on Panthrakikos first because a probable win will allow Levadiakos to feel a lot safer in the standings and push their today's opponent deeper in relegation battle.
Betting Pick: X2 Double chance @ 1.60
This is a very important match for both teams and I do believe Levadiakos can avoid the defeat. Their away record (3W-1D-5L, goals 11-8) is average but if they were able to win Giannina at Zossimades (0-4) on a good day, imagine what they can do against a weaker team. The win of Levadiakos @ 3.25 is a value bet especially now that Pantelidis has a chance to punish his former team.
One more thing. Levadiakos was very unstable when the season started and this explains how they failed to win Panthrakikos (1-1) in the first round. Now things are totally different and they look confident and dangerous enough to end the undefeated streak of their opponent.
Analysis: OFI Crete – Olympiacos
*The last time OFI got a positive result against Olympiacos was in season 2011-12. In fact they did it twice! They made a miraculous escape from Karaiskakis (2-2) with coach Anastopoulos getting one of the most important points in his career (Olympiacos was winning 1-0 in halftime). They also got a home draw later that season for the Cup (0-0) but it was not enough to keep them in the tournament (OFI had lost the first match 1-0). Since then, OFI has been defeated 5/5 times from the Champions with an amazing goal difference (18-1).
OFI suffered a humiliating defeat against Veria (4-1) and the final score says it all. The home team was too strong for them especially when they carry the extra load of uncertainty for their future. The club is still in danger to follow Niki Volou to Football League 2 and so far all they get is financial aid from local businesses and individuals that postpone their drama for a few more days. Only a serious investor can change this but it will be even harder to see it happening after the six point deduction by FIFA. Coach Anastopoulos is doing his best under the circumstances. The 14 players he had available for the away Cup match against Panthrakikos gave him the BEST present ever on his birthday. They won against all odds with an emphatic score (0-4)! The home team underestimated them by using a secondary lineup and they were punished. The supporters of the club were thrilled with the win and a small crowd waited Anastopoulos and his players at the Airport to congratulate them. No one has any illusions for the difficult match against Olympiacos.
Olympiacos had difficulties in the last home match against Panetolikos and they had to wait until the second half to take the lead. Their opponent was very concentrated on defense and some of their counter attacks stressed the Champions while the score was still at 1-0. The second goal came during the added time to seal the second consecutive win of Pereira (third if we add the cancelled match against Niki Volou, 0-3 awarded). Despite his lack of knowledge of the Greek competitions he has passed all tests including the midweek one for the Greek Cup against Tyrnavos (0-3 away). His choice to use a secondary lineup gave him the chance to see more unused players in an official match. Needless to say Olympiacos is a favorite for the win against any opponent.
Betting Pick: No bet
Olympiacos has no rivalry against OFI and they have no reason to humiliate their troubled opponent. All they are after are the 3 points which can come whether they win by 0-1 or 0-8. The only thing that may have a little value is the draw at halftime but I will wait to see the lineup of Olympiacos to decide whether I will risk on it or not.
The love of Anastopoulos for the Champions is well known as he spent most of his great years as a player with them. He is also the only one who gets points from them every time he has a chance. Some people say Olympiacos is offering those points to him; others say he is doing it to get their attention and hopefully work for the team of his heart when the time is right. Both speculations make sense but this time OFI is weaker than ever…