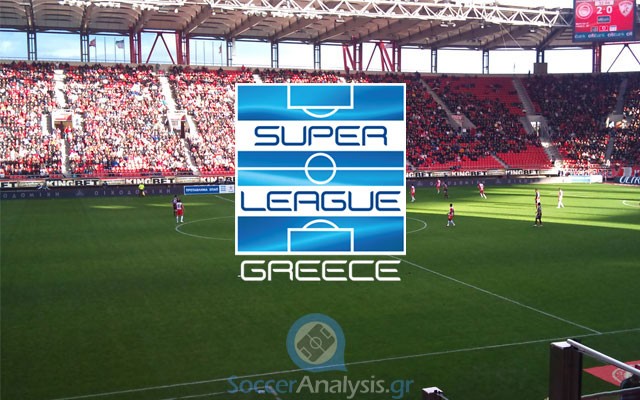 New coaches for Levadiakos and Atromitos
The Sunday matches of Super League for Day 24 will be commented in brief. Unfortunately I have not been feeling very well since last Friday and I do not have the energy needed to write all the details behind my picks. Do not forget that Atromitos and Levadiakos had changes at their bench and they are expected to be improved today. Our previews and bets:
Analysis: OFI Crete – Panathinaikos
OFI Crete is fighting to stay alive but they will need a miracle to avoid relegation. I strongly believe the -10pts deduction combined with the recent away defeat from Ergotelis (3-2) have made it clear it will be very difficult to see them out of the relegation zone. The extra fatigue from the midweek Cup match against Skoda Xanthi (1-1) can help Panathinaikos who has better roster regardless of their away stats (4W-4D-3L, goals 14-12). The Greens did not have Cup obligations (they are out of the tournament) and this can work to their benefit.
Betting Pick: Over 2.5 goals @ 2.15
Panathinaikos suffered a shocking defeat from OFI in the match of the first round (1-2) which was the only time they lost points at home (11W-0D-1L). I wrote many times in the past they rarely make the same mistake twice and this is why I expect them to get the win although the odds are way too low for my taste. The away stats of the Greens (4W-4D-3L, goals 14-12) and their tendency to concede goals away from their home make the option of Over 2.5 goals highly probable.
Analysis: Levadiakos – Veria
Both teams did not have midweek obligations for the Cup and it looks like we are about to watch a very interesting match which can set the relegation fight on fire! Levadiakos was not doing well lately having only one win in the last ten matches (1W-2D-7L). Coach Pantelidis decided to quit and the officials of the club announced Mr. Mantzios (former of Panthrakikos) will take his place. You should keep in mind he is considered one of the best Greek coaches. Veria is also in a middle of a crisis having only two wins in the last 10 matches (2W-4D-4L). Coach Granero is under a lot of pressure and many believe that this may be his last match at the bench of the team, especially in the case of a new defeat.
Betting pick: Both to score @ 1.90
The two teams have been preparing for this match since last weekend and the least I expect from them is that they will give their best for a win. By the way, if Levadiakos wins today all teams above them in the standings (especially places 10-16) will suddenly feel the heat of relegation.
Analysis: AOK Kerkyra – Kalloni
AOK Kerkyra is not safe in the standings anymore. The two consecutive draws against Levadiakos (0-0 at home) and Panionios (0-0 away) added only two points for them in a period that the teams beneath them got wins. The players of Grigoriou now return at home where they are stronger (6W-3D-3L, goals 16-11) with the goal to claim a win that will allow them to feel a bit safer in the standings. At the same time, the arrival of coach Vlachos has not changed the average performances of Kalloni. His record after five matches has only one win (1W-2D-2L) and only one draw after three away battles (0W-1D-2L).
Betting Pick: The draw @ 3.20
I respect the home strength of AOK Kerkyra however odds like 1.75-1.80 that I see are just unacceptable. Sooner or later Kalloni will find the way to a few consecutive positive results and my guess is they can start today.
Analysis: Atromitos – PAOK
Atromitos was supposed to be after the Play Offs but their recent record (0W-6D-1L) shows they have confidence issues that need to be solved first. They are still undefeated at home (6W-4D-0L, goals 13-4) and the change at their bench may be the push they need to get closer to the top places. Mr. Nioplias will have his debut today against a very difficult and respected opponent with only one goal; the win. PAOK was unable to handle the pressure of being on the top of the standings. Their away win against Olympiacos on 03/12/14 (1-2) gave them a 5 point advantage that was gradually lost in the following weeks with an average record of 5W-1D-5L. They come from a home draw against Olympiacos (0-0) that will soon be forgotten as both rivals never showed why they have a top placement. Coach Anastassiadis stated the team needs to reboot (his exact words) before it is too late.
Betting Pick: The win of Atromitos @ 2.40
PAOK has failed too many times recently especially against opponents who were motivated. Do I need to remind you they were down by 3 goals by halftime in the away match against Asteras Tripolis? Or that they conceded three goals from OFI (3-1) who is in relegation zone? My guess is the arrival of Nioplias can give Atromitos the boost they need to get the win.