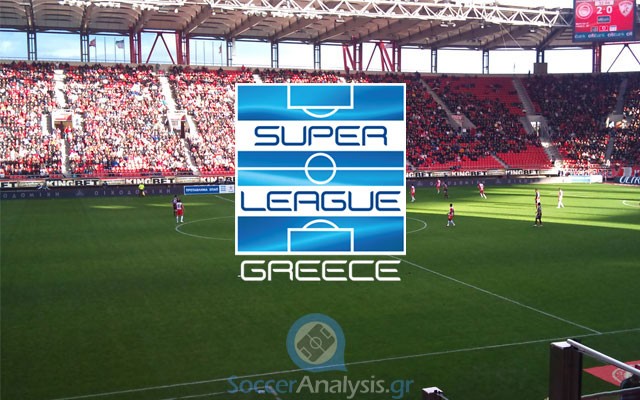 Only two matches today
The decision of OFI to abandon all efforts to stay in Super League left us with only two matches this Saturday. I still do not wish to comment the (sad) things I see this season in Greek soccer. I am waiting for the judicial decision for the fixed matches scandal of 2011 which will (finally) be announced late this April. You probably do not know it but the Undersecretary of Sport Mr. Kontonis looks determined to take soccer out of its misery. If he really means it, we may see some more changes really soon. Anyway, we have work to do so let's have a look at the two remaining matches:
*I strongly advise you to have a good look at the standings which now include all awarded wins teams will get until the end of the season.
*Do not forget that Greek teams and especially the ones that are safe in the standings have a bad tendency to "look the other away" as the season is coming to an end… Having this in mind some of our previews will be less analytical.
Analysis: OFI Crete – PAS Giannina
This match was cancelled after OFI's decision to abandon Super League earlier this morning.
Analysis: Panetolikos – Levadiakos
Panetolikos failed to score in five of the last six matches (1W-2D-3L, goals 2-5) and this fact alone is enough to understand why they are out of a Play Off placement. Coach Chavos has watched his players aiming at the bar 13 (!!!) times this season and his teams now holds the first place in this statistic (followed by Xanthi who has 11, Olympiacos and PAOK who have 10). Their last defeat from Xanthi (3-0 away) was fair as this time Panetolikos also had problems in defense. Their schedule until the end of the season is not that difficult if we keep in mind their results and the fact Xanthi was the only team to beat them by more than one goal. There are four absences reported and only goals; the win.
Banned: Godoy (MID/25/1 assist), Kappel (FWD/27/5 goals)
Injured: Alves (FWD/22/5 goals/1 assist), Villafáñez (FWD/15/6 goals/1 assist)
Levadiakos comes from two consecutive wins against Platanias (1-3 away) and Kalloni (3-0 at home). The awarded win against Niki Volou between those two matches explains how they got the nine points which got them out of the relegation places. They are still not safe in the standings but the change at their bench has worked. Coach Mantzios did not have a successful start (two defeats) but his players have started to adopt and their morale is superb. Keep in mind Levadiakos was scheduled to play against OFI next week which means they will have a day off and three more easy points. They will do their best today as their schedule is extremely difficult in the last four games of the season.
Banned: –
Injured: Vukčević (MID/23/2 goals/4 assists), Gomez (MID/20), Macheras (MID/12)
Betting Pick: Both to score @ 2.00
The home strength of Panetolikos combined with the form, great morale and motive of Levadiakos make this match promising for goals from both sides. Personally, I will include the options of Over 2.5 goals @ 2.30 and over 3.5 goals @ 4.50 in my bets. Both of them can easily come true if the home team will be on a good day…
Analysis: Panthrakikos – PAOK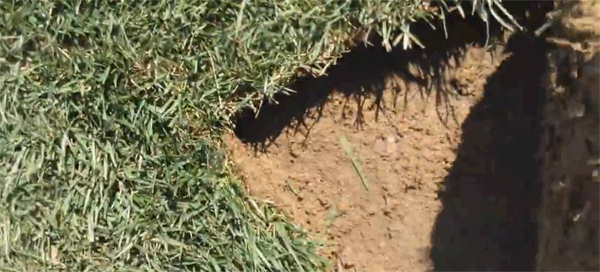 *PAOK was not satisfied with the condition of the field at Zossimades. It has been improved after the postponement of the match against Olympiacos with Super League deciding it was suitable for today's match. A shared video by the players in the official Facebook page of the club which proves what a wrong decision this was…
Panthrakikos celebrated the first away win of season 2014-15 in the last match against OFI (0-1) but it was not easy at all. The players of Roca tried to lock their win with a second goal but OFI was the team that lost the most important chance of the match (61', bar). Now they return at home where the team is still undefeated (6W-7D-0L, goals 14-6). The relegation fight is far from over as they may have a match less but they also have a very difficult schedule against all top teams of Super League. There are
Banned: –
Injured: Cherfa (DEF/13), Ladakis (MID/17)
PAOK got a stressful home win against Ergotelis (1-0) after a late goal at 83'. Coach Georgiadis had a successful debut but the truth is that his team still looks lost in the field. PAOK could have got an easier win (two bars at 2' and 92') but who can blame the player for their low confidence after their poor results over the last months? They now wait for the Play Offs where they will try their best to save what is left from this season. There are five absences reported.
Banned: Kaçe (MID/20/3 goals/1 assist)
Injured: Costa (DEF/8), Maduro (DEF/10/1 goal), Raț (DEF/21/3 goals/5 assists), Salpiggidis (FWD/22/3 goals/5 assists)
Betting Pick: The win of Panthrakikos (+0.5) @ 1.90
The undefeated home streak of Panthrakikos (6W-7D-0L) makes sense because the home team is familiar with this poor field. PAOK does not have any confidence or motive at this moment and my guess is that they are heading for a new negative result. The motive of survival looks enough to help Panthrakikos get a win @ 4.00 and keep up with the relegation fight.