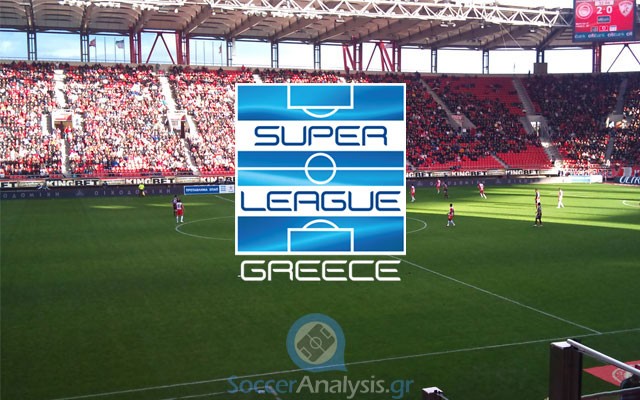 Temporary coach for Veria
Sunday has four more Super League matches for us. Take a good look at the standings and the schedule of all teams before placing any high confidence bets. Now that OFI is gone from the competition some teams will get +3 points which can make a difference in their season's goals. The previews and betting picks:
Analysis: Skoda Xanthi – Atromitos
Xanthi became the first team to win Panetolikos with more than one goal in their midweek match (3-0). Things could not get any better for the players of Lucescu who also missed a penalty kick at 60' (Cleyton). Theoretically they still have chances to claim the fifth place (Play Offs) but they will need to win matches like the one against Atromitos. There is one absence reported.
Banned: –
Injured: Vassilakakis (MID/25/1 goal/3 assists)
Atromitos won the midweek match against Panathinaikos (2-0) with a lot of help by the referee who practically locked their win with a very doubtful penalty kick in a very critical point (59') of that match. The players of Nioplias continued their home winning streak and now they are back in the Play Off battle for good. Their away performances (2W-6D-6L) must be improved if they want to leave the rest of the candidates (Giannina, Panetolikos and Xanthi) out for good.
Banned: –
Injured: Cennamo (GK/9), Karamanos (FWD/18/2 goals/1 assist), Agouazi (MID/17)
Betting Pick: Both to score @ 2.10
Atromitos looks more confident since the arrival of Nioplias but they need to be careful today. Their great morale is not enough to win this match. Xanthi is a very dangerous team when playing at home (7W-6D-1L, goals 24-13). Their wins against teams like PAOK (4-2), Panathinaikos (4-2) and Panetolikos (3-0) cannot be underestimated especially now they are calm and confident.
Furthermore, Xanthi is after a European ticket this season. This is why they tried so hard in the Cup where they reached the semi-finals. They will face Iraklis 1908 (Football League) in double matches (08/04/15 and 29/04/15) with the hope to reach the final and get the European ticket (Olympiacos is unlikely to stay out of the final). These dates are a bit far so my guess is they will try stay as high in the standings as they can until then. The win of Xanthi @ 2.40 is a value bet considering all the above.
Analysis: Olympiacos – AOK Kerkyra
*08/04/2012 (Season 2011-2012): Olympiacos – Kerkyra 0-1. Most of the bookies offered the win of AOK Kerkyra in odds around 15.00+ that day. Olympiacos was surprisingly indifferent against a club that was fighting to avoid relegation. These points were proven enough to keep Kerkyra in Super League and for this reason many insist the two clubs have friendly relations.
Olympiacos made the task for the title a bit more difficult this season. Most of their transfers (summer or winter) were not successful but, even like this, they hold the first place. Do they deserve it? Hmmm… That's a tough question to answer when they get extra help (referees, federation) whenever it is needed. Anyway their roster makes them a top favorite against any team home or away. Take a good look at their absences because it is very rare to see a banned player on this side.
Banned: Maniatis (DEF/17/2 goals/2 assists)
Injured: –
AOK Kerkyra has earned the right to a safer season. They did not have midweek obligations as their match against Niki Volou was cancelled and they got three easy points. In their last match they demolished OFI (4-1) expanding their undefeated streak to 6 matches (3W-3D-0L, seven if we include Niki Volou). They are not as strong when playing away (2W-4D-7L) and with so many absences no one will blame them for their probable defeat.
Banned: Dimitrovski (DEF/23), Andreopoulos (MID/21/1 goal), Nayar (MID/17/3 goals/1 assist)
Injured: Diogo (DEF/19/1 goal), Khubutia (DEF/4), Zouboulakis (DEF/2), Zorbas (MID/19/1 goal/2 assists)
Other: Ghazaryan (MID/5/1 goal) left to join his national squad (Armenia)
Betting Pick: Both to score @ 2.75
I am aware this is a long shot but it was the best value bet I could come up with. After all Olympiacos is not as reliable in defense as they were in other seasons. This match looks more like a chance for training for the two sides and if we are lucky enough we'll get paid in great odds.
Analysis: Asteras Tripolis – Ergotelis
Asteras Tripolis comes from an away defeat from Olympiacos (2-0) which was more difficult than the final score shows. The players of Verghetis conceded a goal at 13' but they had good chances for the equalizer while the score was at 1-0. The second goal came at 83' by Fortounis to lock the win for Olympiacos. Verghetis stated he was pleased with the chances of his team. Things are a lot different for Asteras at home where they are still undefeated (10W-4D-0L, goals 27-7) and they usually dominate their matches. There are many absences reported.
Banned: Iglesias (MID/7/1 goal)
Other: Košický (GK/19), Allocco (DEF/2), Tsokanis (MID/18/1 goal/1 assist), Tormena Ederson (MID/2), Kitoko (MID/2), Moukam Mekontso (MID/5/1 assist), Parra (FWD/20/4 goals/2 assists) were left out for different reasons.
Ergotelis fought hard in the last away match against PAOK (1-0) but they did not score and naturally they left Toumba with nothing. Their tough schedule against top teams continues with the away match against Asteras Tripolis. The wins of Levadiakos and Panthrakikos yesterday make things more difficult for them and they must claim at least a point today if they really want to keep up. There are four problems reported.
Banned: –
Injured: Šaranov (GK/9), Jovanović (DEF/12/1 goal), Youssouf (MID/23/6 goals/3 assists), Bourselis (MID/4)
Betting Pick: Over 2.5 goals @ 1.70
A look at the stats of Asteras and Ergotelis is enough to understand we can hope for many goals in this match whether the away team will fight for a positive result or not. The only reason I hesitate to choose other options (ex. both to score) is because I am afraid how the players of Ergotelis will react to the stress they have today. A look at their schedule and the revised rankings (all awarded points are now included) will convince you their relegation is very close. It is just too difficult for them to stay in Super League and they have done nothing all season to convince us they can change this.
Analysis: Veria – Panathinaikos
*Mr. Gaitanos was temporarily at the bench of Veria last season when the team escaped with a draw (1-1) from Apostolos Nikolaidis.
Veria is obviously in a mini crisis having four consecutive defeats that brought the team too close to the relegation places for the first time this season. The recent away defeat from Panionios (4-2) was the end of coach Granero who was replaced by Mr. Gaitanos (U-20 team) until further notice. The club's officials hope this is the shock the players needed to wake up and reach the good level of performance they had all season. There are five problems reported for the difficult match against Panathinaikos.
Banned: Bravo (DEF/23/1 goal), Kali (DEF/14)
Injured: Kantimiris (GK/23)
Other: Caballero (MID/4), Vertzos (DEF/22)
Panathinaikos was defeated in the midweek away match against Atromitos (2-0). The officials of the team have every right to complain for the "strange" decision of the referee to award a penalty kick at 59' which locked the win for Atromitos. Especially when the equalizer seemed a matter of time at that point. Anastassiou was disappointed as their goal for the first place is almost lost. The Greens must overcome this defeat by winning the remaining matches in order to keep their second place and get the best possible point advantage for the Play Offs. There are three absences reported.
Banned: Donis (MID/15/2 assists), Zeca (MID/24/2 goals/4 assists), Berg (FWD/17/11 goals/2 assists)
Injured: –
Betting Pick: Over 2.5 goals @ 2.00
I cannot understand the odds on the win of Panathinaikos (1.60-1.65). How can we underestimate Veria's home stats (7W-3D-4L, goals 23-18) or the change at their bench? Yes, the Greens can win but they must work A LOT more than the odds show. I expect to see goals from both sides @ 1.85 and a score of over 2.5 goals if not more.