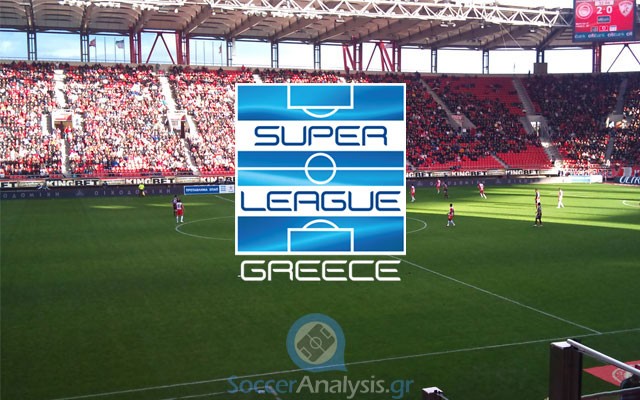 Remarkable Super League
Day 6 was postponed at the beginning of October and the same happened to day 11. Super League is now the only competition in Europe (or maybe in the world?) with a (remarkable) schedule where Day 6 is played after Day 12 when Day 11 is still pending! Wow… Enough with irony! We have midweek action and I must ask you to be careful since the majority of Greek clubs are not used to play this often. Of course, the exceptions to this rule are Olympiacos, PAOK, Panathinaikos, Atromitos and Asteras Tripolis who play in Europe from time to time. Today I will publish the previews and value bets in two parts to save time. Here is the first:
Analysis: Panthrakikos – Platanias
Panthrakikos showed significant signs of improvement in the away defeat from PAOK (3-2). The home team scored a quick goal like we anticipated (7') Cases came really close to an amazing debut. His players shocked PAOK with two goals (32', 55') but they did not hold on to their advantage. Three minutes (62', 65') were enough to leave them with nothing but the good performance in a very difficult venue like Toumba makes everyone in Panthrakikos optimistic for the matches to come. There is one absence reported and the goal is the end of their negative streak (0W-1D-5L). There is one problem reported.
Banned: –
Injured: Igor de Souza (FWD/9/3 goals)
Platanias got a second consecutive away draw, this time against Kalloni (0-0). Coach Christopoulos was pleased to watch his team expanding their undefeated streak to 5 matches (2W-3D-0L, goals 3-1). Platanias has kept a clean sheet in 4 out the last 5 matches but the three consecutive 0-0 draws and the 3 goals in their last six, depict they do have scoring difficulties. Christopoulos will have the exact same roster he used at Mytilini for today's match.
Banned: –
Injured: Neplyakh (DEF/5/1 assist), Zouboulakis (DEF/1), Shehu (MID/0), Goundoulakis (MID/3)
Betting Pick: Both to score @ 2.00
Do not get carried away by the last performance of Panthrakikos. Yes, I do agree they had more energy in their game but Platanias is efficient when playing away (2W-2D-1L, goals 5-2). I cannot underestimate them when the home team has 1W-2D-0L (goals 2-1) against Giannina (1-1), Panionios (1-0) and OFI (0-0). All three opponents have not been as dangerous as Platanias when playing away, there no doubt about it.
I do believe we'll see goals from both sides and the winner (if any) will be the one who will score a second goal.
Analysis: AOK Kerkyra – Panionios
*The flight of Panionios to the island of Corfu (Kerkyra) was scheduled to arrive on Tuesday noon. The airplane was unable to land because of the bad weather conditions and it returned to Athens. Panionios got a second flight at 19:00 and the players finally arrived at Kapodistrias' Airport at 20:00.
AOK Kerkyra was defeated in the last home match against Olympiacos (0-4). The players of Grigoriou never entered that match and the final score could be worse. They have been away from wins for 5 matches (0W-1D-4L) and they have completely lost the great energy they had until Match Day 5 (3W-1D-1L). It looks like the unexpected postponement of Day 6 at the beginning of October was not good for them. The consecutive negative results have brought them only 3 points away from relegation and the match against Panionios (same place, same points) has turned into a must win situation. There is one absence reported.
Banned: –
Injured: –
Doubtful: Ben Shabat (DEF/4) was reported ill until yesterday and it is not known if he will be included at the roster.
Panionios comes from a home win against Niki Volou (2-1) which ended a negative streak of 6 matches (0W-2D-6L). Their defense remains their most important problem as they have conceded at least one goal in all 10 games so far. For one more time they wasted a good number of attempts to score (13) against the worst team in Super League. The first goal (28') took away their stress for the win and the second came with a penalty kick at 48' (wrong decision by the referee). Niki Volou got back in the match at 84' adding a lot of stress to Panionios in the easiest match of the season. Coach Terezopoulos will have to deal with one important absence in defense.
Banned: Tassoulis (DEF/10)
Injured: –
Betting Pick: AOK Kerkyra to win @ 2.05
I believe the players of Kerkyra realized they are in serious trouble and that the season is not over yet. I expected them to play better against Olympiacos but it became obvious they had no intensions to waste any energy since they would lose anyway. The motive of survival is strong and everyone in Kerkyra knows matches against other candidates for relegation (like Panionios) must be won at all cost.
The win of Kerkyra (-1.5) @ 3.90 is a risk I am willing to take. The team I watched at the beginning of the season can easily score 2-3 goals against Panionios on a good day, especially at home.
Analysis: Skoda Xanthi – Kalloni
*Kalloni has reached the record of Olympiacos and Panachaiki, which holds since 1972-73!!! They have conceded only two goals in the first 10 matches of the season.
*The coach of Kalloni, Mr. Matzourakis has served Xanthi three times (1996-99, 2004-06, 2008) having some good moments but without any title or achievement.
Xanthi lost the last away match against Atromitos (2-0) showing their usual habit of weak away performances (0W-2D-4L, goals 7-14). Rumors want the officials of the club to consider a change at the bench. Lucescu has got some home results but he has not contributed anything to the team so far. At least Xanthi is more confident at home (3W-1D-0L, goals 6-1) and the 10 points they got at Skoda Xanthi Arena have made a huge difference for them in the standings. An interesting fact is that they have been changing between home wins and negative away results since Day 4.
Banned: –
Injured: Ranos (FWD/7)
Kalloni comes from a home draw against Platanias (0-0) and the final score practically says everything for that match. Despite the total number of attempts by the two rivals (12-9) I really do not remember a great chance that could have given anyone the win. Coach Matzourakis was pleased to watch his team keeping a clean sheet for a sixth consecutive game and they are still the best defense in Super League. If they will manage to repeat it today against Xanthi, the small club from Mytilini will break a record that holds since season 1972-73.
Banned: –
Injured: –
Doubtful: Kyprou (FWD/5)
Betting Pick: The draw @ 3.00
Three out of the last four matches of Kalloni ended 0-0. Xanthi is more reliable at home but they have done nothing to convince me they deserve odds like 1.80-1.90 that I see offered by all the bookmakers. At the same time, Kalloni has become an expert on how to avoid a defeat but the only team they have won lately was Panionios. And this is not exactly an achievement, is it?
Attention: A second article with the remaining three matches will be published shortly.