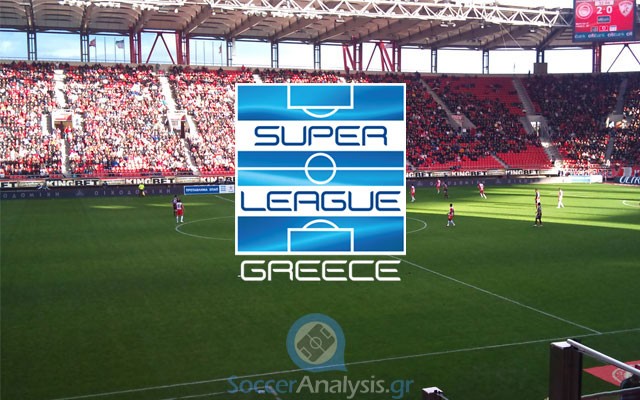 In search of a sponsor
The problems in Super League keep on coming. The break was supposed to help the top domestic competition solve one of their main problems – finding a sponsor – but the clubs did not reach an agreement with OPAP (local bookmaker) because of restrictions in their offer (€5 million). Strong and popular clubs like Olympiacos, PAOK, Panathinaikos or AEK may be able to afford to lose time in negotiations but the rest have reasons to worry for the money they do not see yet. Day 3 is about to open with three interesting matches and each one of them involves a team without a win (Kalloni, PAOK and Platanias). It would be interesting to see what they can do to get it. The previews and betting picks:
Analysis: Kalloni – Asteras Tripolis
*Attention: Asteras Tripolis has a midweek home match for the Europa League against Sparta Prague (Thursday 17/09/15).
The two consecutive defeats of Kalloni (Iraklis 0-1 at home, Panathinaikos 4-0 away) added stress to the players and coach Theodoridis who hoped on a better start. The break gave them time to work on their weaknesses and they had a friendly match against Apollon Smyrnis (Football League team, 1-0 win). They will now seek for a win against a team of better quality which can boost their confidence for the difficult matches that will follow. After all, they were the 6th strongest home team of Super League last season (10W-5D-2L, goals 23-11) and Asteras was among the clubs they won (1-0 on 31/01/15).
Banned: –
Not ready yet: Siderakis (GK), Spyropoulos (DEF), Llorente (DEF)
Asteras Tripolis was defeated in the last home match against Panetolikos (0-2) but I must say their performance was good despite the negative result. In fact, they were in control for most of the match missing good chances (attempts 18-9) for a positive result. For the record, they conceded the first goal at 29' and the second at 95' in a point they had risked everything for the equalizer. Coach Verghetis was pleased with the efforts of his players and he pointed out his faith in the offense of his team despite their bad luck in that specific match. Asteras had two friendly matches during the break against Panarkadikos (Football League 2 club, 4-1 win and Olympiacos, 0-0).
Banned: –
Injured: Fernandez (MID/0), Lanzarote (MID/2)
Betting Pick: Kalloni (+0.5) to win @ 2.05
Last season, Asteras was deeply influenced before every Europa League match. There is no doubt they do have a better roster than Kalloni but the necessity of the home team for points and the low odds for Asteras leave me no other option. The win of Kalloni @ 4.50 is not a long shot especially when we know they are stronger when playing at home.
Analysis: Veria – PAOK
*Attention: PAOK has a midweek away match for the Europa League against Qäbälä (Thursday 17/09/15).
Veria had a strange opening match against Giannina (1-1, they did not deserve the point, they scored a late equalizer) but they showed signs of improvement in their next away match against Panthrakikos (win, 0-2). Unfortunately they did not enjoy their win for too long as everyone in the club has been in a state of shock since 02/09/15 after the unexpected death of the 17 year old goalkeeper Stelios Markoussis. The young player had a heart attack during his first training win the men squad…
Banned: Jairo de Macedo da Silva (FWD/2)
Injured: Lopez (GK/0), Kali (DEF/0), Balafas (MID/0)
Other: Pougouras (DEF/0) and Giannoulis (MID/0) belong to PAOK (loan) and they will not be used in this match.
PAOK did not have a good start in Super League this season and they are already five points away from their main goal; the first place. The home draw against Xanthi (0-0) was followed by a defeat from Giannina (3-1) after an average performance. The break gave coach Tudor time to work on the weaknesses of his team and an unexpected present as Ivan Savvidis (owner) personally handled the signing of forward Dimitar Berbatov. The fans are ecstatic after the arrival of the famous player and they cannot wait to see him in action.
Banned: –
Injured: Cimirot (MID/1), Pozoglou (MID/0), Charissis (MID/0), Antonis (MID)
Betting Pick: NO BET
Sorry guys but I am not willing to analyze any betting options here out of respect for Stelios Markoussis. I have done the exact same thing in similar cases in the past and I will do it again today. We have so many matches ahead of us. Why should try to predict how can such an unfortunate will help any of the two teams get what they want?
Analysis: Olympiacos – Platanias
*Attention: Olympiacos has a difficult midweek away match for the Champions League against Bayern M.
Platanias wants to stay away from relegation places but they are not doing a good job so far. They do have the excuse of having a difficult schedule against stronger clubs (AEK 3-0 away, Atromitos 1-2 at home and now Olympiacos) but there is something else that bothers me. You see, normally a weak team has nothing to lose in such matches as no one can blame them for the defeat. In Platanias' case I watch them having a total of 12 attempts in the previous two games (4 against AEK and 8 against Atromitos) and this is definitely a bad sign for them. The match against the Champions and Cup Holders will not be easy but a good performance (not necessarily followed by points) can improve the morale of the team. Coach Paraschos is confident his players will improve and points will come as long as they are careful in defense.
Banned: –
Injured: Coulibaly (DEF/2)
Not ready yet: Munafo (FWD/0)
Olympiacos was bored in the last away match against Levadiakos but two late goals (89' and 91') allowed them to save the day. The truth is they dominated their opponents in terms of attempts to score (4-19!) while two more were stopped by the bar (81' and 85'). The supporters of the club who attended that game were troubled by the scoring difficulty of the Champions against a weak opponent that only focused in defense. The team had a friendly match against Asteras Tripolis (0-0) during the break and Marco Silva had some time to work with his players before the extremely difficult match against Bayern M. According to some sources he is expected to use his best line up today because he wants to see the condition of the players he intends to use against the Germans.
Banned: –
Injured: Maniatis (DEF/0), Bouchalakis (MID/1/1 goal)
Betting Pick: Olympiacos (-2.5) to win @ 2.00
The difference between the two clubs is chaotic. It is up to Olympiacos to determine the margin of their highly probable win. Regardless of the lineup Silva will use, this game should have a score like 3-0 or 4-0. We'll see…