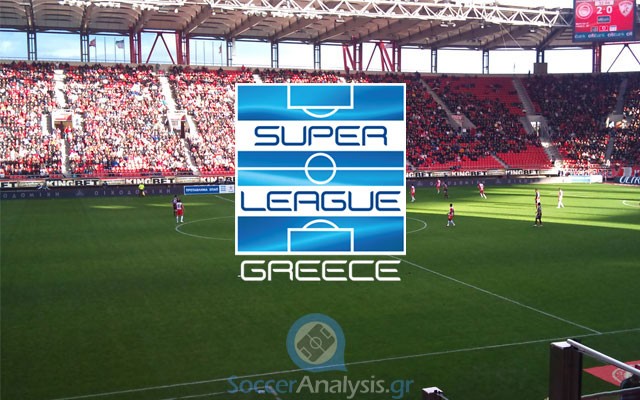 Do not trust the odds
It looks like the bookmakers are under a lot of pressure in all matches today. I cannot find any other reason to explain the low odds that I see in all favorites (AEK, Atromitos, Panetolikos and Panathinaikos) so early in the season. I do not think that any of these matches is easy and I will explain everything below. The previews and value bets for the Sunday matches of Super League:
*Attention: None of the teams has reached a good level of performance yet so I have medium confidence for all my picks.
Analysis: AEK – PAS Giannina
There are two ways to see the last away draw of AEK against Xanthi (0-0). The first is that it was a positive result for a team that was just promoted in Super League. After all Xanthi can be a tricky opponent for any team when playing at home. The second is that it was not a good result considering AEK's roster value and the belief of their supporters they can go after the title. Personally, I cannot see AEK achieving this goal yet and I strongly believe their draw against Xanthi was a fair result in a match that is already forgotten (attempts 4-3 after 90 minutes!). Coach Dellas will have to keep his team focused otherwise the next match against Giannina can quickly turn into a trap.
Banned: –
Injured: Bakakis (DEF/0), Djebbour (FWD/1)
Giannina humiliated PAOK in their last match (3-1). You may think I exaggerate but you should know the score was 3-0 until the 92nd minute when PAOK scored after a greater number of chances (attempts 10-13). Coach Petrakis has every reason to feel pleased for the good start of his team as they deserved the win in their opening match against Veria (1-1 but they conceded the equalizer at 92' again) and then triumphed against a stronger opponent. Do not underestimate Giannina as they had minor changes in their roster over the last 3 years and they have the same coach since January 2014.
Banned: –
Not ready: Lila (MID/0)
Betting Pick: Both to score @ 2.50
The players of AEK still have the enthusiasm of their return in Super League, especially in home matches where they have the support of their warm fans. I am under the impression they will have a difficult match today and I prefer to use the option for goals by both sides instead of risking on their underrated win. My next bet will be an outcome of Over 2.5 goals offered @ 2.50 as well.
Analysis: Atromitos – Xanthi
Atromitos won the last away match against Platanias (1-2) and joined Olympiacos and Panathinaikos in the small group of teams that have 2/2 wins. The players of coach Grigoriou have not convinced me with their performances yet as in both matches the final result could easily be a draw. The good news is they had more official matches until now because of their Europa League obligations (two wins against AIK 1-0 and 1-3, two defeats from Fenerbahce – unfair 0-1 at home and 3-0 away) which ended sooner than they wanted. Theoretically they can now focus on the best possible placement in domestic competitions.
Banned: –
Injured: M' Bow (DEF/1)
Xanthi comes from a home draw against AEK (0-0) after a boring match with only a few attempts (4-3). The players of Lucescu look more interested on how NOT to lose a game than win it. This explains the amazing streak of 6 draws (five of had no goals at all) in their friendly and official matches of the new season. This streak finally ended after their friendly win against Agrotikos Asteras (Football League, 2-0) during the break. Considering the performances of Xanthi against respected opponents like PAOK and AEK (both ended 0-0), a positive result at Peristeri is surely within their reach.
Absences: None, full roster.
Betting Pick: The win of Xanthi (+0.5) @ 2.20
I have no reasons to bet against the defenders of Xanthi as they do seem more reliable than the ones of Atromitos'. Considering Xanthi's tough schedule (Olympiacos at home, Iraklis away and Panathinaikos at home) I believe they do have reasons to go after the win today. The win of Xanthi @ 6.50 is a fine risk especially in this part of the season.
Analysis: Panetolikos – Panthrakikos
Panetolikos is the perfect example of how confusing can a team be in the early stages of any season. In their first home match they took the lead against Panathinaikos (1-0 after a doubtful penalty) and ruined everything in the second half with a very poor defensive behavior (1-2, it could be worse). Only one week later, they went to face Asteras Tripolis away and they got a 0-2 win ending the undefeated home streak of their opponent (14W-4D-0L) that was lasting since 26/03/14!!! And all that by keeping a clean sheet in a match where Asteras was in control and had more chances (attempts 18-9)! Leonel Pontes has every reason to feel pleased with the win but he is still in search of his first HOME win at the bench of Panetolikos. The team also had a friendly match against AEK during the break (0-3 defeat).
Banned: –
Injured: Camara (FWD/1)
Not ready: Bejarano (DEF/0), Corstjens (DEF/0)
The main goal of Panthrakikos this season is to avoid relegation but the absences in their roster have influenced them a lot. In fact they have nothing to do with the strong home team we watched last season (9W-7D-1L) that only lost one match from Olympiacos (1-3). Coach Jose Roca hopes for better days but the truth is that both of their defeats against Asteras Tripolis (0-2) and Veria (0-2) were fair. The team is in need of positive results soon and to my eyes, they are among the candidates for relegation as they are weak in both offense and defense.
Banned: –
Injured: Igor (MID/2), Iliadis (MID), Tzanis (FWD/2), Diguini (FWD/0), Walter (FWD/0)
Not ready: Baykara (MID/0)
Betting Pick: The win of Panetolikos (-1.5) @ 2.20
The win against Asteras has boosted the morale of Panetolikos and it looks like they are capable of adding an easy win to their record. Panthrakikos looks too weak right now and all their absences are starting lineup players. They lost both of their matches so far having conceded the first goal before halftime and I expect them to do the same today.
Analysis: Panionios – Panathinaikos
Panionios may be a candidate for relegation due to their low budget but I have pointed out many times this team is too experienced and too talented to relegate. Their defeat on Day 1 against Olympiacos (3-0) was expected but the final score was totally unfair for them. They proved it quickly with their relatively easy away win against Iraklis 1908 (0-2). This win becomes more important if we consider that Iraklis 1908 was the team with the best performance on Day 1. It is no secret that Panionios is not fond of Panathinaikos at all so we should expect more determination from them today and higher attendance numbers as well.
Banned: –
Injured: Argyropoulos (DEF/2)
Panathinaikos recovered the humiliating home draw against Qäbälä (2-2, it left them out of the Europa League Group Stage) with an emphatic home win over Kalloni (4-0). Considering the performances of their last opponent until now the win was expected but it was not enough to make up for the disappointment they caused to their fans. In fact the organized supporters of the club (Gate 13) protested by not singing until the last two minutes of that match. The rumors for the replacement of coach Anastassiou still hold and I must say his popularity has decreased severely after his failure to keep the team in the Europa League. Every match from now on will be a test for him and it is almost certain he will immediately be replaced in the next negative result. Another interesting thing we should keep in mind is that Panathinaikos has failed to win Panionios in the last 2 battles at Nea Smyrni with Anastassiou at the bench (2013-14: 3-0, 2014-15: 1-1).
Banned: –
Injured: Sanchez (DEF/2), Wemmer (DEF/0), Lod (MID/0), Essien (MID/0), Klonaridis (MID/0)
Betting Pick: Both to score @ 2.00
This is a very difficult game for Panathinaikos. Yes, they do have a better roster than Panionios but so far their defense has not been reliable and some of the players do not seem to care so much about the team. Berg constantly gives solutions with his goals but it takes the efforts of 11 players to win a match and not the 6-7 that usually show determination for wins. Over the last two years Anastassiou had the tolerance of the fans when things went wrong. Panathinaikos had the excuse of building a brand new roster with inexperienced players but this is not the case anymore. The young players have grown older and they have played too many official matches in Super League. Not to mention the experienced players that were added to the roster.
More shocks like the one from Qäbälä will follow if the variations in their performances (especially in defense) will continue. I am under the impression Anastassiou has lost the respect of his players and this match is perfect to see if I am right. The option for a result of Over 2.5 goals @ 2.35 looks fine as I do not expect Panionios will surrender that easily.
Keep in mind that Panathinaikos is not as reliable when playing away from Apostolos Nikolaidis. The negative away history against Panionios in the last two years and the strange arrogant behavior of some Green players make believe the win of Panionios @ 5.00 is not as difficult as the bookies want us to believe. The handicap home win (+0.5) @ 2.05 can be as good.