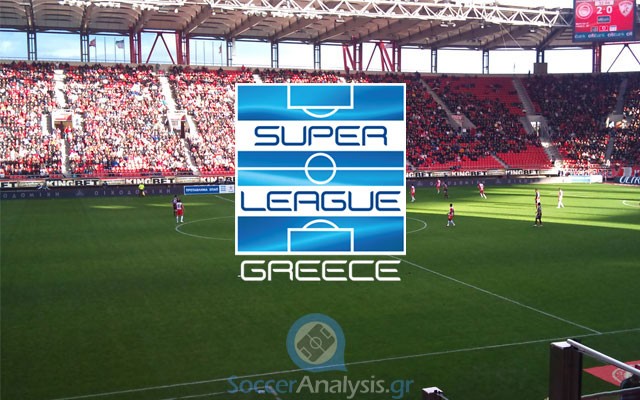 Four brief previews
My expectations this would be a strange period in Super League were confirmed on Saturday. Day 18 started with 3/3 draws and I have to warn you again; beware of the changes on the rosters (winter transfers) and the fatigue of the clubs (consecutive Cup and league matches). Needless to say all bets must be of low or medium confidence. Let's have a look at the previews for the Sunday matches.
Preview: PAS Giannina – AEK
First Round (13/09/15): AEK – PAS Giannina 3-1
Referee: Ioannis Papadopoulos. Games 3-1-2 / 15 goals / 2 penalties / 32 yellow cards / 1 red card / 2 players sent off.
Giannina are always dangerous when they play at Zossimades, especially when they face popular clubs. The home team comes from an unexpected away win against Panathinaikos (0-1) which boosted the morale of the players although they did not qualify to the next round. Rumors want coach Petrakis to be under pressure but we need to keep in mind that Giannina have a difficult schedule at the moment. Their average roster cannot be blamed for failing to advance in the Cup while their place in the standings is more or less fair. The difficult schedule continues with AEK (at home), Atromitos (away), Olympiacos (at home) and normally they will not suffer three consecutive defeats if they will play according to their real potential.
AEK is doing very well in 2016 having four consecutive wins in both competitions. The two wins in Super League (Platanias 0-3, Xanthi 2-1) are keeping them safe in the second place in the standings but PAOK has a match less and they will be facing them next week. The two wins against Levadiakos (0-1 and 2-0) gave them a place at the Quarter Finals of the Cup where they will face Iraklis 1908. Poyet has every reason to feel pleased at the moment however the team needs to stay focused especially in a difficult venue like Zossimades. If they manage to win today, they can start thinking of their next important match against PAOK (24/1).
Betting Pick: Both to score @ 2.05
Giannina are usually motivated against top clubs and the least I expect from them is to score. AEK will be motivated for the win as well and this is exactly why I expect to see at least one goal by both sides. I do not intend to spend any energy on the winner but I must warn you AEK lost the last two matches in this venue so odds like 1.90 are just ridiculous.
Preview: PAOK – Veria
First Round (12/09/15): Veria – PAOK 0-3
Referee: Alexandros Dimitropoulos. Games 0-2-4 / 19 goals / 1 penalties / 39 yellow cards / 0 red cards / 2 players sent off.
PAOK comes from two consecutive wins. The first was in Super League against Giannina (3-1) and the second was in their midweek home match for the Cup against Kalloni (3-0) where the advanced to the Quarter Finals of the tournament. The good performances satisfied their demanding fans but the schedule of the team is not getting any easier. They will face Veria today, Xanthi on Wednesday (away) and AEK next Sunday. If they get only wins, they will end a demanding week with the prize of the second place.
Veria has only one draw in the last four matches for 2016. They lost both matches in the Cup against Iraklis 1908 (0-1 and 1-0) and they are officially out of the tournament. Last week they hoped to overcome the negative result at Giannina (2-0, their first away defeat) with a win over Panthrakikos (0-0). They worked hard for it but despite their efforts they ended up with only one point. Things will not be easy at all at Toumba as they have a negative history against PAOK.
Betting Pick: Under 2.5 goals @ 2.35
PAOK has a stronger roster and they are a favorite in this match but we should not underestimate the away record of Veria (3W-4D-1L, goals 7-5). The home team needs to win but they do not have to do it emphatically especially when they need to save their energy. Some more things to consider:
Mr. Savidis (owner of PAOK) and Mr. Karipidis (owner of Veria) are business associates.
PAOK has loaned defender Giannoulis to Veria (he is not allowed to play today) and got an easy win in the first round (0-3) although their away record is average (3W-2D-2L, goals 13-10).
The current coach of Veria, Mr. Georgiadis, has served for a long time as a player and a coach of PAOK.
For all the above I decided to take my chances on a low score which pays A LOT better than any other logical option.
Preview: Asteras Tripolis – Kalloni
First Round (12/09/15): Kalloni – Asteras Tripolis 1-1
Greek Cup 2015-16 (28/10/15): Asteras Tripolis – Kalloni 4-0
Referee: Charalabos Kalogeropoulos. Games 2-0-3 / 19 goals / 5 penalties / 27 yellow cards / 1 red card / 3 players sent off.
I was surprised by the away defeat of Asteras Tripolis last week (Panetolikos 2-1) as they were coming from two consecutive wins in Super League (Panthrakikos 4-0) and the Cup (Larissa 3-0). The players of Verghetis quickly forgot that match and returned to wins in their midweek rematch for the Cup against Larissa (3-0) where they qualified to the next round.
Kalloni deserved nothing in the last home match against Panathinaikos (0-2) and it looks like their previous home win against PAOK for the Cup (2-1) was just a coincidence. After all, it was proven by the new defeat in the midweek rematch that followed (3-0) and ended their journey in the tournament. So far, they have done nothing to prove they have any hopes for a miraculous comeback that will take them out of the relegation places.
Betting Pick: The handicap win of Asteras Tripolis (-1.5) @ 1.90
Asteras has won 3/4 matches played in 2016 with margins of at least three goals. Kalloni is forced to look for points everywhere but so far they are indeed the worst team in Super League. Normally the home team will return to wins today and the least I can expect from them is do it by at least two goals. The option of Over 2.5 goals @ 1.80 is also fine whether Kalloni fights (and scores) or not.
Preview: Panathinaikos – Panionios
First Round (13/09/15): Panionios – Panathinaikos 1-0
Referee: Anastassios Papapetrou. Games 2-2-1 / 9 goals / 0 penalties / 25 yellow cards / 0 red cards / 1 player sent off.
Attention: Behind closed doors. This will be the fourth and last match of Panathinaikos without support from the fans.
Panathinaikos got an easy win in the last away match against Kalloni (0-2) but their midweek rematch for the Cup against Giannina (0-1) came close to become a disaster. It looks like the Greens thought they could not lose the ticked to the next round after their win in the first match (1-2). They were in control, they failed to turn any of their chances into a goal and, when Giannina scored at 93' they were in panic. They should thank their luck they did not concede that goal earlier as Giannina came close to score again at 94' and steal the ticket for the next round. Coach Stramaccioni was not pleased with the performance and the defeat and changes in the lineup are taken for granted.
Panionios comes from three consecutive wins with the same score (1-0). Two of them were in the Cup against Ergotelis (0-1 and 1-0) and one was for Super League against Iraklis (1-0 last Sunday). Coach Ouzounidis is pleased to see his players keeping their place in the Play Offs despite the low budget. The absence of Boumale (FWD/15/4 goals/6 assists) who signed with Panathinaikos is obvious in offense but the good news is the team has managed to get wins without him.
Betting Pick: Both to score @ 2.10
Panathinaikos will be playing without any support from the fans and they come from a difficult home match where they failed. At the same time, Panionios did only what was necessary to qualify in the Cup against Ergotelis (Football League) and their morale is great after their three consecutive wins in both competitions. The Greens may be desperate for the win and they may get it. What I am saying here is I do not think they will get it that easily. My next option is a result of Over 2.5 goals @ 2.20.