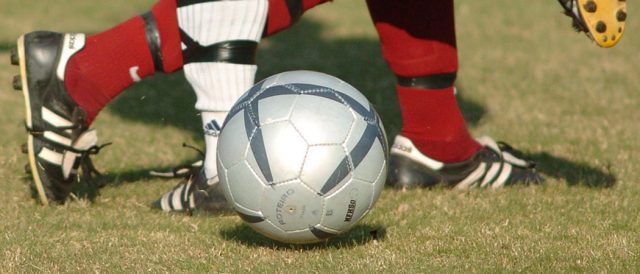 Apollon Smyrnis' form threatens Kalloni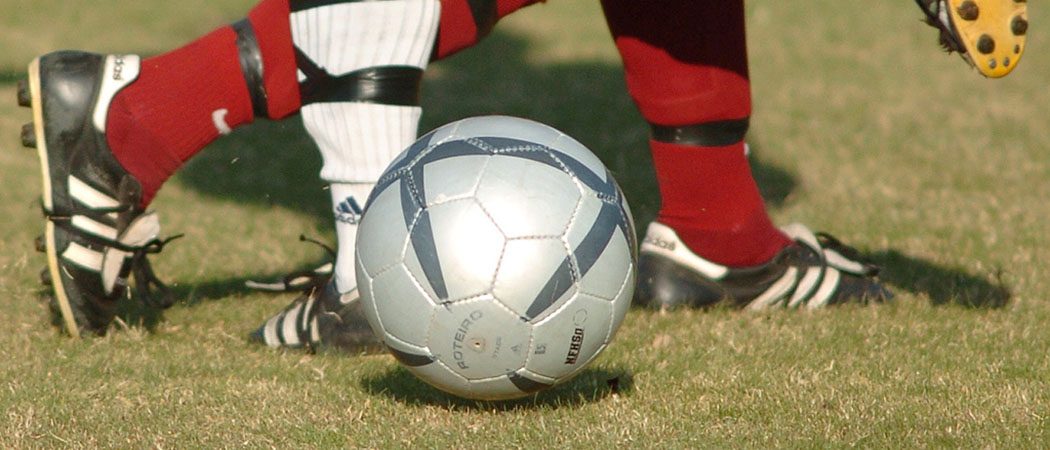 My conclusion from last weekend's results on both leagues is that the winter transfer period has influenced many clubs. Things will definitely be more vivid in the next 2-3 matches and until then I advise you to avoid bets of high confidence unless the odds are much higher than you expect.
From the Saturday matches I have already picked the one that I must watch. The newcomers of Kalloni and Apollon Smyrnis meet again at OAKA. Kalloni has won the match of the first round at Rizoupoli (1-3) but a lot of things have changed for Apollon since then. They have become a totally different team since Mr. Lawrie Sanchez took over and I do not think they will surrender that easily. The previews and predictions for today:
KALLONI vs. APOLLON SMYRNIS
Kalloni comes from an amazing away win against PAS Giannina (1-2). The home team took the lead at 10' but the newcomers did not give up. Their attempt at the bar at 19' was just a warning that Giannina did not take seriously. Kalloni was very dangerous, especially in counter attacks. In one of them at 67' they scored the equalizer and, with the home team unable to cause any real threats, they scored again at 78'. Kalloni has the same goal with Apollon this season, that is to avoid relegation, which makes this match a must win situation for them. Mr. Matzourakis will not have the services of Siderakis (GK/14) who is ill and Pinto (DEF/19/1 goal) who is injured. Both players are considered important absences in defense.
The players of Apollon Smyrnis were very unlucky in the last home match against Asteras Tripolis (1-2). Their 14 attempts on goal vs. 7 of their opponent show how hard they tried for the win. Asteras scored first at 39' (Carrasco) and Apollon scored the equalizer at 81' (Petropoulos). If you take a look at the highlights of this match you will soon realize that Apollon could have scored earlier but they kept losing the important chances they created. In the last ten minutes, Apollon added more pressure for the winning goal giving room to Asteras for dangerous counter attacks. In one of them at 93' Lluy scored with a beautiful shot outside the box to give Asteras Tripolis the win. Mr. Sanchez was satisfied with the efforts of his players who fight every match. The goal for the away match against Kalloni will be the win but the team will have to deal with the absences of Álvarez (MID/19) who is banned while Korbos (DEF/18/5 goals) and Souza (DEF/1) are injured.
Betting Pick: Over 2.5 goals @ 2.30
Both teams have important absences in defense and the importance of this match for them makes me believe we are about to see many chances for goals here. Kalloni won the matches against Aris (3-1) and Giannina (1-2) but they received a goal first from both opponents. Apollon is definitely in better form than those two so the least I can expect a similar score. Considering the form and the recent results of the two teams, the win of Apollon @ 2.80 is a good risk.
The set of odds offered by most bookies tell me they expect a draw here. If this match was closer to the finish of the regular season I would probably agree with them. Right now, neither the form nor the defenses of the two opponents can help me feel safer with this option.
ATROMITOS vs. PAS GIANNINA
Mr. Paraschos was satisfied with the efforts of his players in the last away draw of Atromitos against Aris (0-0). His team was in control, had an attempt at the bar at 27' (Papadopoulos) and 14 attempts on goal but they failed to score. My opinion is that Atromitos should have won this match but no one can blame Aris for getting the point when they waste so many chances against an opponent that did not cause any real problems to their defense. The team from Peristeri seems to be out of form in offense as they have a total of 22 attempts on goal (plus on attempt at the bar) in their last two matches (Olympiakos, Aris) without any goals. Mr. Paraschos has asked his players to be very careful because PAS Giannina have experienced players that may cause problems despite their poor form and the change at their bench. Furthermore Atromitos has a history of difficult wins or defeats they did not deserve and all of them were characterized by a low score, usually with one goal margin. There are no problems or absences reported.
PAS Giannina was defeated at home from the newcomers of Kalloni (1-2) despite the fact they scored first at 10'. This defeat was just another example of their poor morale and it was the seventh in their last nine matches. Coach Tsiolis decided to resign as it was clear that his arrival did not change anything in the team. Furthermore he was not convinced by the officials that they will make the necessary additions to the roster that would allow him to work like he wanted. Mr. Georgoulopoulos will guide the team in the match against Atromitos and the latest news say that Mr. Petrakis (former coach of Ergotelis and OFI) is very close to sign up with the club. Lila (MID/17/1 goal) and Tzimopoulos (MID/16) are banned; Villa (FWD/19/2 goals) is injured while Chávez (MID/11/2 goals) and Vicento (FWD/5) are still on a leave of absence.
Betting pick: The win of Atromitos (-1.5) @ 2.20
I cannot really blame the bookies for the low odds on the home win. Atromitos is undefeated at home (6W-4D-0L, goals 18-5) and in fact they could have even won the home match against Olympiakos if they were more careful in their attempts. Giannina are weak when playing away (0W-2D-7L, goals 8-21) and their poor form and morale combined with their absences tell me they will lose by at least two goals today. Atromitos has not scored in the last two matches and this is just too much for a team that has quality in offense. The scores 3-0 @ 8.00, 4-0 @ 17.00 and 4-1 @ 29.00 are the exact scenarios I have in mind.
PANATHINAIKOS vs. PLATANIAS
Panathinaikos comes from the away win against Veria (1-3) which was one more positive performance from the players of Mr. Anastassiou. Marcus Berg was the MVP of the match as he gave the assists on the two goals of his team (2' Klonaridis, 34' Ajagun) and locked the win with his own at 68'. Veria scored at 10' after a penalty kick by Ben Mohamed (Capino protested for the decision of the referee) but they never managed to cause any real problems to Panathinaikos. The Greens were in total control (13 attempts on goal vs. 5 of Veria), they had a good performance in offense and they could have scored more goals. They are the favorites for the win in the home match against Platanias but they will have to overcome their negative history this season as they still have not managed to win three matches in a row since Day 1. Mendes (MID/16) is injured Donis (MID/5/1 goal) is ill while Schildenfeld (DEF/13) was left out although he had fully recovered from his injury.
Platanias comes from a negative performance at home against OFI (0-2). Coach Anastopoulos characterized it as the worst since he took over and he was right. Despite the importance of the match for them, they never showed the fighting spirit they are known for in home matches. They never caused any real problems to OFI and that match practically ended for them at 75' when Ze Eduardo scored the second goal (first goal at 47' by Perogamvrakis). Mendrinos (MID/3) is banned while Zouboulakis (DEF/10), Cerrajeria (DEF/2) and Nazlidis (MID/7/4 goals) are injured. Zaradoukas (DEF/4 with Asteras Tripolis) is the latest transfer of the club but he is also reported injured after the friendly match of Platanias against Kissamikos.
Betting Pick: The win of Panathinaikos (-1.5) @ 2.40
Platanias has been a very difficult opponent for Panathinaikos. Last season they left the Greens out of the Cup, while they also won the two league matches. This season things are different. Many doubted Panathinaikos could enter the playoffs but so far Mr. Anastassiou is doing a great job despite the six defeats of his team. Platanias already got one point in the match of the first round at Perivolia (1-1). Panathinaikos has improved a lot since then and my overall impression from Platanias is that they are worse. They also seem to be out of form and their two consecutive easy defeats from Asteras (3-0) and OFI (0-2) tell me that this is a great chance for the Greens to manage a third consecutive win for the first time this season. The option of Over 2.5 goals @ 2.20 is also very interesting with or without the help of Platanias.