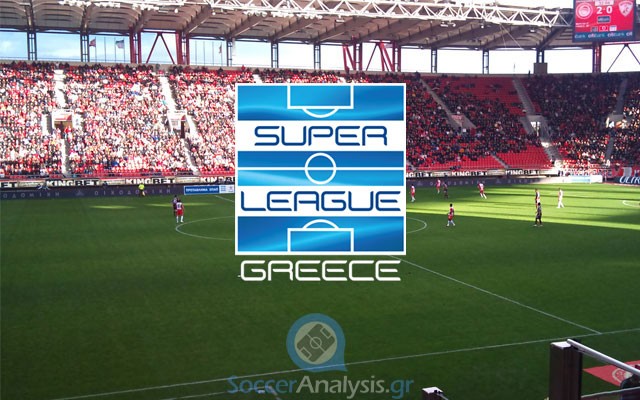 New coaches for Levadiakos and Platanias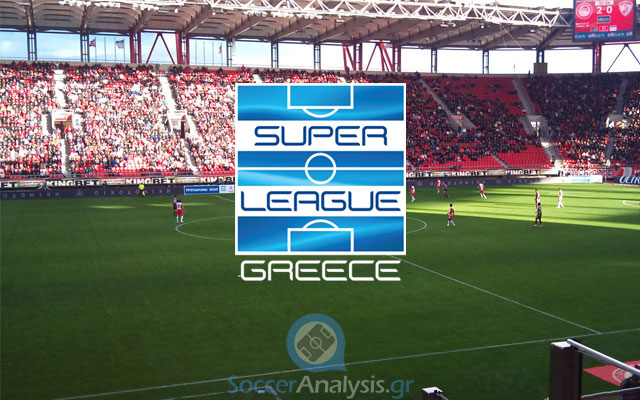 Mr. Anastopoulos (Platanias) and Mr. Karageorgiou (Levadiakos) paid the price for the new defeats of their teams in Day 24. There is too much pressure on both clubs to stay away from relegation placement and their overall performances and especially their away defeats, forced their officials to make their last move to save the season. Mr. Savvas Pantelidis and Mr. Aggelos Anastassiadis were called up to Levadiakos and Platanias respectively and they are both expected to have a difficult debut.
The previews and predictions for the Saturday matches of Day 25:
SKODA XANTHI vs. KALLONI
Xanthi was easily defeated in the last away match against Apollon Smyrnis (2-0). Their opponent was more motivated for the win and got it with two goals at 8' (Minga) and 68' (Petropoulos). The seven attempts on goal from Xanthi against the sixteenth of Apollon who also had two more at the bar (18' Lucero and 75' Petropoulos) depict what happened in that match. Mr. Kehagias will now look for his first win at the bench of the club at home against the newcomers of Kalloni. The contract of Garcia (MID/3, former player of PAOK) was terminated due to his negative behavior and things seem to get back to normal for the home side.
Banned: Fliskas (MID/19)
Injured: Komessidis (DEF/4)
Kalloni got a stressful win in the last home match against Levadiakos (1-0). Their opponent seemed determined for points making things difficult for the home side. An own goal at 13' by Moulopoulos gave Kalloni the lead and they managed to hold on to it until the final whistle. Both teams ended the match with almost the same attempts on goal (10 vs. 9) mainly because Levadiakos was adding pressure for the equalizer and Kalloni was answering with dangerous counter attacks. Moulopoulos came close to correcting his mistake but his attempt to score at 55' was stopped by the bar. My overall impression was that the draw would be a fairer outcome for this match.
Banned: Anastassiadis (MID/21/1 goal)
Injured: Leozinho (MID/22/6 goals/5 assists), Perrone (FWD/15/2 goals/2 assists)
Betting Pick: The win of Xanthi @ 1.65
Eight matches without a win (2D-6L) are way too many for Xanthi. They deserve a better place in the standings and it is about time they start getting some points. Kalloni feels safer in the standings at this moment (+7 points from relegation) but the absences of Leozinho and Perrone who have been involved in 15 out of their 23 goals so far, allow Mr. Kehagias to hope he will get his first win. I expect to see a better performance by the home team and their home strength (6W-1D-4L, goals 15-13), their motive to get back to wins and the important absences of Kalloni make the win of Xanthi (-1.5) @ 2.85 a very promising outcome for this match.
LEVADIAKOS vs. ATROMITOS
Levadiakos fought the last important match against but once again they failed to get points away from their home (1-0). Their entered the game showing their determination for the win but the own goal of Moulopoulos (13') changes their plans. The same player lost the most important chance of Levadiakos to score at 55' when his attempt was stopped by the bar. In their search of an equalizer, Levadiakos gave room to Kalloni for dangerous counter attacks and both teams ended with almost the same attempts on goal (10-9) giving me the impression that a draw would be a fairer outcome. The new defeat was the end of Mr. Karageorgiou at the bench of the team and Mr. Pantelidis (former coach of Panthrakikos) was announced to take his place. His debut against Atromitos is not expected to be easy but Levadiakos has a very good history against them at home (4W-6D-0L).
Banned: –
Injured: Martinez (DEF/13), Vukčević (MID, latest transfer), Macheras (MID/5/1 assist)
Atromitos had the best performance of the season in the last home match against Asteras Tripolis (3-1). The players of Mr. Paraschos proved why they are considered the best team of the league by scoring their three goals (22', 69' and 79'- penalty kick) playing with a man down since 16'. Asteras looked shocked by the determination of the home team and all they did was to score at 88' when everything was over.
Atromitos also had a very good performance in the midweek rematch for the Cup against Olympiakos. Despite their important absences they were not afraid of their opponents and they even took the lead with their goal at 42' (Tavlaridis). Olympiakos added pressure and scored the equalizer at 56' after a penalty kick. The score did not change until the final whistle but there has been a lot of criticism for the referee of that match, Mr. Mantalos and the penalty kick he awarded to Olympiakos. Mr. Paraschos is troubled with the important absences and the fatigue from their difficult midweek match but he stated he is confident his players have the strength needed to keep up with their recent great performances.
Banned: Dimoutsos (MID/21/1 goal)
Injured: Iglesias (MID/19/6 goals), Papadopoulos (FWD/23/9 goals/3 assists)
Betting Pick: The draw at halftime @ 1.90
Atromitos is a better team than Levadiakos in every aspect and there is no doubt about that. My main concern at this moment is their fatigue from their consecutive matches and their disappointment from the Cup match. They really wanted to make it to the next round and this is why they made an official complain for the referee. The only thing that is certain is that they do have a better defense than Levadiakos and this is why I expect them to keep a clean sheet until halftime. I doubt the home team will take any risks during the first 45 minutes as they will wait to exploit the fatigue of their opponents during the second half.
Their most recent matches in Super League ended as draws (2010: 1-1, 2012: 2-2, 2013: 0-0) and, considering all the above, I am under the impression one more draw @ 3.00 will come up today. I am sure that Mr. Pantelidis is interested in a win but even a draw against Atromitos this season can be a positive start for him.
OLYMPIAKOS vs. PLATANIAS
Note: Siopis (MID/15), Katai (MID/17/3 goals/1 assist) and Vlachodimos (FWD/5) are expected to play for Platanias in this match. Olympiakos has loaned the three players to Platanias to improve their experience in Super League matches as there was no room for them in the deep roster of the Champions.
Olympiakos demolished Veria in their last away match (0-5). Mr. Míchel was not pleased with the performance of the team during the first half (0-0) but his substitutions (Maniatis, Olaitan and Ibagaza) changed the look of the Champions and their five goals in only 32 minutes (59', 69', 70', 85' and 92') are the proof for this. Dominguez who gave three assists and scored one goal and Olaitan who scored twice were the players that got all the attention.
Olympiakos also had the midweek away Cup rematch against Atromitos (1-1). The team from Peristeri made things difficult for the Champions and Cup Holders once again. The first half was like a Russian roulette with both teams having many dangerous attacks and the goal of Fytanidis at 42' gave the lead to the home side. Olympiakos added more pressure and scored the equalizer after a penalty kick at 56'. The away goal was enough to take Olympiakos to the Semi-Finals after the draw in the first match (0-0) but Atromitos made an official complain not only for the decision of the referee, Mr. Mantalos, but also for his overall performance in that match. Mr. Míchel is expected to rotate his lineup against Platanias in his efforts to protect all his key players before the two matches against Manchester United.
Banned:
Injured: Holebas (DEF/15/2 goals/1 assist), Siovas (DEF/11), Torres (DEF/5)
Other: Salino (MID/14/1 assist), Campbell (FWD/23/7 goals/8 assists)
Platanias lost the last home match against Ergotelis (0-1) and they are officially in trouble. The win of Apollon last week has got them in the sixteenth place (play-outs) and this caused the termination of the contract of Mr. Anastopoulos. His players added pressure for the win at the beginning of that match but they made things difficult when they received a goal at 44' by Diamantakos. Their stress never allowed them to get back in the match despite their efforts for the equalizer. Mr. Anastassiadis was called up to guide the team like he did last season when he succeeded in the same task; to keep Platanias in Super League.
Banned: Aguilera (MID/24/3 assists), Kasnaferis (MID/5)
Injured: Zaradoukas (DEF/0, new transfer), Zouboulakis (DEF/10), Mendrinos (MID/6), Sialmas (FWD/4), Nazlidis (FWD/7/4 goals)
Betting Pick: Over 2.5 goals @ 1.50
Olympiakos has been kind this season to relatively "friendly" clubs like Platanias. Do not get me wrong; when I say "friendly" I mean teams like Giannina (3-2 at home) or Panionios (2-0 at home) where the Champions have no motive to humiliate clubs they loan players to. The presence of three loaned players from Olympiakos can work for Platanias because they will try to show Mr. Míchel they deserve a place in the roster for next season.
A win like 2-1 or 3-1 or even 3-2 can be enough for the Champions who will probably be in training mode today and it can really work for the poor morale of Platanias. The option of both teams to score @ 3.40 is a value bet not only because Platanias did it this season at Perivolia (1-4) but also because they also did it last season at Karaiskakis (2-1) when the circumstances were quite similar.