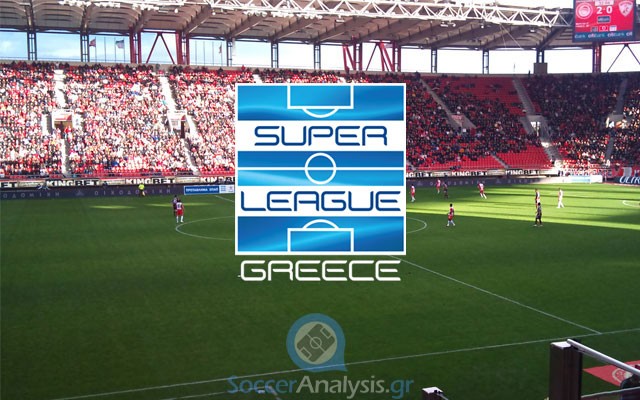 In brief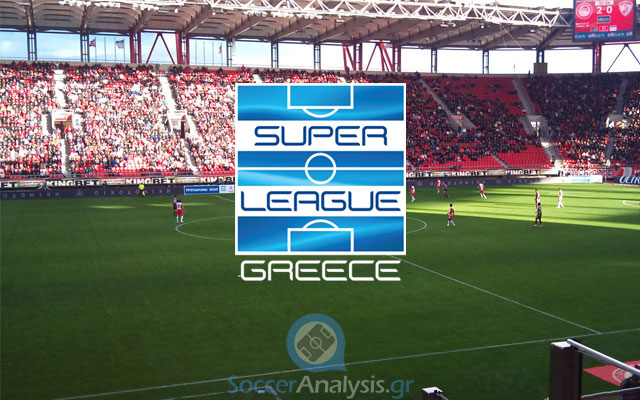 A temporary problem with my internet service provider delayed the update for Super league. I wasted precious time and for this reason and I will keep my comments short with the hope that you will find them useful. I have already missed the first match (Asteras vs. PAOK) so let's take a look at the remaining matches:
PANIONIOS vs. GIANNINA
Panionios is more dangerous than the place in the standings shows. The six consecutive defeats in Super League (4) and Greek Cup (2) have caused the reactions of their fans. The players cannot really be blamed as the financial problems of the club cannot help them concentrate. They did not deserve to lose in the last away match against Aris (1-0) but they did not deserve the win either.
Mr. Petrakis has every reason to be pleased with the three consecutive wins of Giannina since he took over. Their last one against Panetolikos (1-0) came with a late goal at 94' and the truth is that the draw would be a fairer result. They were lucky enough to get the three points and their superb morale can cause problems to Panionios.
Betting Pick: Giannina (+0.5) to win @ 2.00
The form and morale of the two clubs do not explain the favoritism of Panionios. I will risk saying Giannina can avoid the defeat today despite their poor away stats (1W-2D-8L, goals 11-22).
PANETOLIKOS vs. APOLLON SMYRNIS
Panetolikos lost the last away match against Giannina (1-0) but they were unlucky enough to receive a goal at 94' with no time left to react. The players of Mr. Chavos are more confident when they play at home (7W-4D-0L, goals 17-2) and it is remarkable they have not lost there by any of the strong clubs having received only two goals.
Apollon Smyrnis was better than Xanthi in their last home match and they deserved to win (2-0). In fact they could have scored more goals but the important thing is that they got a win combined with a good performance in defense. They also had a midweek Cup match where they betrayed my hopes for a positive result against PAOK. Mr. Sanchez left 13 players out in that match and it was impossible for their secondary lineup to claim anything in that match.
Betting Pick: Both to score @ 2.30
I respect the home strength of Panetolikos but they are not going anywhere at this moment. They cannot go higher so their motive is only good performances until the end of the season. Apollon on the other hand is desperate and I expect them to look for points anywhere they can. The next good option is a result of Over 2.5 goals @ 2.35. Panetolikos is capable of scoring all needed goals on their own and I prefer to risk in this option than their low offered win.
ARIS vs. VERIA
Aris got the first win in the last home match against Panionios (1-0) but many strange things happened in that match. The players of Panionios have every right to complain for the behavior of the home team (hard play, threats etc). Veria cannot find the strength to fight Aris in this away match. The season ended for them in the home match against Panthrakikos (0-0) where they failed to win having an extra player for 80 minutes. They are going down anyway so, the motive of Aris can make a huge difference here.
Betting Pick: The win of Aris @ 2.00
I will make it as simple as I can. This match will not end if Aris will not win. Period.
PANTHRAKIKOS vs. PANATHINAIKOS
Panthrakikos was defeated last Monday in the away match against OFI (1-0). Like Panetolikos, they seem to be out of motive as they cannot get any higher in the standings. I expect them to look for some descent performances and nothing more. Panathinaikos comes from a very easy and convincing win against PAOK (2-1) where they deserved to score 3 or even 4 goals. Their midweek away defeat from Olympiakos Volou (1-0) meant nothing as they qualified to the Semi Finals of the Cup. The coach of the Greens, Mr. Anastassiou was not pleased with the performance of his players against a club from Football League despite the fact he used a secondary lineup.
Betting Pick: The win of Panathinaikos @ 2.00

I expect to see Panathinaikos motivated for the win today. The bookies expect it as well and this is the reason behind their low odds. The absences of Panthrakikos are beginning to show, especially the one of Casses (MID/19/6 goals/7 assists). They won Panathinaikos in the first round (1-2 at Apostolos Nikolaidis) but this is expected to motivate their opponents some more.

If there is one thing certain about Panathinaikos this season, is that the youngsters of Mr. Anastassiou try follow their tactics both home and away. This is why they have the best away record (with Atromitos) and why they have almost the same goal difference home (17-10) and away (19-11). I expect them to win but not necessarily with a clean sheet. The option of Over 2.5 goals @ 2.35 looks quite interesting.