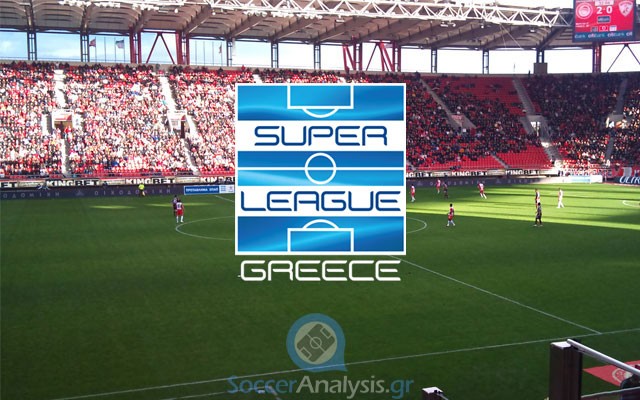 Veria and Apollon fight for the knockout place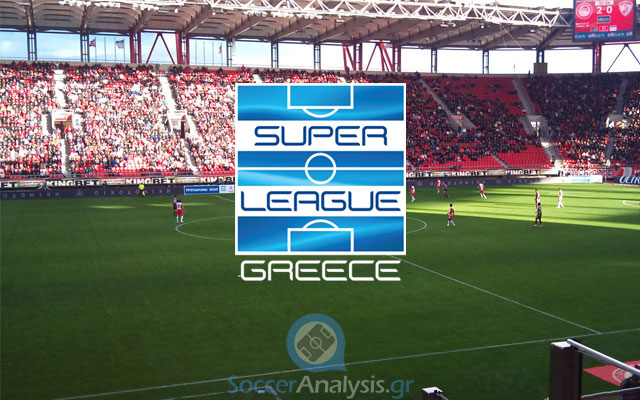 Day 27 in Super League opens today after a crazy week for the domestic competitions. I have already explained most of the things that happened and my views in yesterday's article. Considering the importance of some matches I do not really expect to see a "peaceful" weekend. The three matches that are held today are very important for five of the six teams involved. The one that stands out is the battle between Veria and Apollon which can determine who will get the knockout place.
Let' take a look at the previews and the betting picks:
SKODA XANTHI vs. LEVADIAKOS
Xanthi was defeated in the last away match against Atromitos (2-0). With only three attempts on goal they could not hope for a positive result. They received the first goal at 34' (Lazaridis) but they managed to hold the pressure of their opponent for almost the rest of the match (17 attempts on goal for the home team). The goal at 91' (Nastos) for Atromitos killed any hopes for a late equalizer. The seven defeats in their last ten matches (1W-2D-7L) have brought Xanthi only four points away from relegation placement and for this reason the players are determined for the win against Levadiakos. Mr. Kehagias has almost a full roster available.
Banned: –
Injured: Komessidis (DEF/4)
Coach Pantelidis completed his first two home matches at the bench of Levadiakos with the wins against Atromitos (1-0) and Asteras Tripolis (3-1). In the last one against Asteras Tripolis, the team got the lead by two goals (7', 38' pen.) while the opponent was left with a man down at 37'. The players were a bit surprised when De Plasis scored before halftime (45+1) but the third goal at 82' secured their win. In fact Asteras seemed more dangerous after the red card. Mr. Pantelidis stated after the match that he did not have enough time to work with his players in scenarios like that and this is why they looked confused for a while.
Banned: Intzidis (DEF/7/1 goals, winter transfer), Kone (MID/23/2 goals/1 assist)
Injured: Labropoulos (MID/16/1 goal), Vukčević (MID)
Doubtful: Mantzios (FWD/22/9 goals). The player has not fully recovered from his injury but he was included in the roster. He will probably not be in the starting lineup.
Betting Pick: Skoda Xanthi to win @ 1.70
Xanthi has betrayed me a couple of times in the past but the truth is that they do not belong so low in the standings. Their home strength (7W-1D-4L, goals 16-13) combined with the away weaknesses of Levadiakos (0W-1D-12L) are enough to make this an acceptable bet.
VERIA vs. APOLLON SMYRNIS
Veria got a very important away win in the last away match against PAS Giannina (0-1). They were under a lot of pressure for most of the match while Giannina complained for a penalty kick that was not awarded for them. When Mohamed entered the match at 78' he turned things upside down causing a lot of problems to the defense of the home side. His late goal at 91' had a perfect timing as Giannina did not have enough time left to get back in the match. Coach Dostanić is very pleased after the two last positive results against Aris (0-0) and Giannina which kept the team alive in the battle to avoid relegation. Needless to say that the goal against Apollon Smyrnis will be a win at all cost.
Banned: –
Injured: Apostolopoulos (MID/12/1 assist)
Apollon Smyrnis was defeated in the last home match against Panionios (1-2). They scored first at 16' but Lasnik scored twice for Panionios before halftime (31', 38' pen.). The penalty kick which gave Panionios the win caused a strong reaction by the owner of the Apollon, Mr. Vellis. He was furious at him not only for it but also for a penalty kick he failed to award to his team while the score was 1-2. His first statements that Apollon would abandon the competition were changed in Thursday's meeting. The team will try the best to stay in Super League but Mr. Vellis said he will resign at the end of the season because he is convinced the domestic competitions are fixed. The players made a statement of support to their chairman and they seem determined to save the team.
Banned: Tzorvas (GK/25), Kanakoudis (DEF/14/1 assist), Minga (MID/22/5 goals/1 assist)
Injured: Kanakoudis (DEF/14/1 assist), Argyropoulos (DEF/19/1 goal/1 assist), Diamantis (MID/7), Soouza (DEF/1)
Other: Alvarez (MID/23/1 assist) was left out but it is not known why.
Betting Pick: Apollon Smyrnis (+0.5) to win
Both teams pay defensive mistakes they have done since the season started. My overall impression is they both have weak defenses but Apollon has been a lot more dangerous in offense since Mr. Sanchez took over. Veria is not reliable at home (3W-3D-6L, goals 13-22) to deserved odds around 1.90. Apollon might not be that strong when playing away (1W-4D-7L, goals 9-18) but you should keep in mind they have 1W-4D-1L with Mr. Sanchez at the bench. I believe they can avoid the defeat or even claim an away win @ 4.00 most probably followed by an Over 2.5 goals result @ 2.30.

ARIS vs. OFI CRETE
Aris lost the last away match against Platanias (2-1) which raised a lot of questions after the decision of the linesman to advice the referee for a second goal that was probably never scored. The incidents that took place at 77' left Aris with two men down and they could not get back in the match. Things are a lot more difficult at this moment as the team is in severe financial and administrative crisis. Mr. Papadopoulos and the players seem determined to continue their fight regardless of their few chances to save the season. The goal against OFI will be the win at all cost with the hope that Veria and Apollon who face each other will have a draw.
Banned: Bougaidis (DEF/5/1 assist), Bakassetas (FWD/6/3 goals)
Injured: Pulido (DEF/15), Aganzo (FWD/16/3 goals/1 assist)
OFI was expected to give a stronger fight against Olympiakos (0-4) as they are considered much stronger at home but the two goals of the Champions at 39' (Machado) and 42' (Šćepović) killed their hopes for a positive result against the best team of Super League. Their overall performance can be characterized as average and stressed and the truth is they were unlucky enough to find Šćepović in the best day of his career punishing them with a hat-trick (two more goals at 52' and 88'). Coach Sa Pinto acknowledged the superiority of the opponent in his statements after the match and he will have to deal with some important problems for the match against Aris.
Banned: –
Injured: Daskalakis (GK/11), Bourbos (DEF/24/1 assist), Labropoulos (MID/13/1 goal/1 assist), Fraggoulakis (MID/8/1 goal), Perogamvrakis (FWD/22/3 goal/1 assist)
Other: Šišić (MID/4, winter transfer) is ill.
Doubtful: Papazoglou (FWD/22/5 goals/5 assists) was included in the roster but he is not expected to be in the starting lineup because he was ill.
Betting Pick: Aris to win (DNB) @ 1.70
Considering the absences of both teams and the motive of the home side this is an acceptable risk. Aris has a good history against OFI and the away performances of their opponent (3W-3D-7L, goals 8-21) are not something to be afraid of. Let's not forget that OFI looks very safe in the standings with 33 pts. The home stats of Aris (1W-7D-5L, goals 7-15) and the way they fight their matches may be enough for a stressful home win @ 2.50.