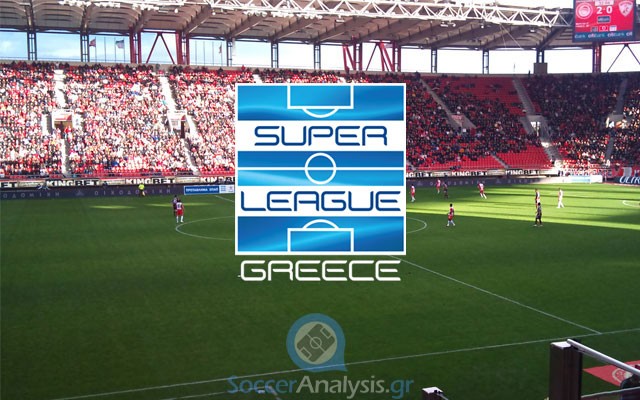 Olympiakos and the motive of 2.000.000€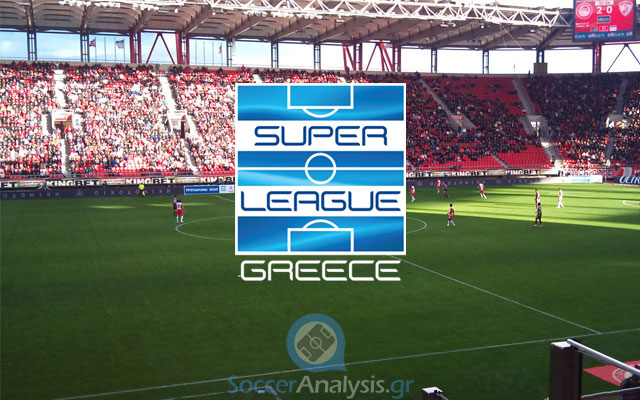 I will have to publish brief comments about today's matches of Super League as I am under a lot of pressure in terms of time. All important information is available (banned, injured players) so you can judge for yourself whether you agree with me or not. From the five matches that are available today, the rivalry battle of Olympiakos versus Panathinaikos is expected to get most of the attention.
The brief previews and betting picks:
PANETOLIKOS vs. ATROMITOS
Panetolikos
Banned: Bikey (DEF/17/2 goals)
Injured: Poy (FWD/2)
Other: Budimir (FWD/4/1 assist) is ill.
Atromitos
Banned: Giannoulis (DEF/25/1 goal), Umbides (MID/26/4 goals/9 assists)
Injured: –
Other: Iglesias (MID/19/6 goals) was transferred to Changchun Yatai (China) on 24/02/14 for 350.000€.
Betting Pick: The draw @ 3.10
Panetolikos was defeated easily in the last away match against Kalloni (3-1) but they are a totally different team when playing at home. Atromitos returned to wins against Xanthi (2-0) and they have won their opponents three times this season (league and Cup). I am not confident on choosing a home win but I do believe that Panetolikos will not lose today.
ERGOTELIS vs. PAOK
Ergotelis
Banned: –
Injured: Sarris (DEF/22), Diamantakos (FWD/19/6 goals)
PAOK
Banned: Athanassiadis (FWD/21/8 goals/3 assists)
Injured: Vitor (DEF/15/4 goals), Lino (DEF/19/1 goal 7 assists)
Betting Pick: Ergotelis +0.5 to win @ 1.95
Ergotelis fought and claimed the draw in the last away match against Panathinaikos (1-1) but my overall impression is they did not deserve it. PAOK had an average performance in the last home match against Panthrakikos (3-0) and the score does not depict what happened in that match. They also had the midweek re-match against Benfica (3-0) where they collapsed when they were left with a man down during the second half.
I cannot understand how the bookies favorite PAOK so much when they have four consecutive away defeats in Super League. I prefer to pick the possibility that Ergotelis will not lose. For the same reason the win of Ergotelis @ 4.00 is a good choice.
PANIONIOS vs. KALLONI
Panionios
Banned: –
Injured: –
Other: Kabadais (FWD/17/1 goal) is ill.
Kalloni
Banned: Chorianopoulos (DEF/23), Alves (DEF/22/4 goals/2 assists)
Injured: Kazakis (FWD/22/1 goal)
Betting Pick: Panionios to win @ 1.80
Panionios got the win in the last away match against Apollon (1-2) but they did have some "help" from the referee. They are much stronger at home (6W-3D-3L, goals 15-9) and more experienced in Super League than Kalloni. Their opponent comes from a very easy win against Panetolikos (3-1) and they could have scored a couple more goals. They usually fail to repeat a good performance but I do expect them to resist. The option of Over 2.5 goals @ 2.20 is also very interesting in case Kalloni scores.
ASTERAS TRIPOLIS vs. PANTHRAKIKOS
Asteras Tripolis
Banned: Kontoes (DEF/23/2 assists), Kyriakopoulos (DEF/2)
Injured: Sankaré (DEF/6/1 goal, winter transfer)
Panthrakikos
Banned: Sarakatsanos (DEF/18)
Injured: Koutsopoulos (GK/4), Cases (MID/19/6 goals 7 assists)
Other: Seidan (MID/1) is ill.
Betting Pick: The draw @ 3.80
Asteras Tripolis lost the last away match against Levadiakos (3-1) and with the score at 2-0 and one man less during the first half they could not hope for more. They do want to get back to wins today but their opponent is a bit tricky. Panthrakikos is coming from three consecutive defeats which are mainly a result of the experiments of Mr. Mantzios. They have every right to feel safe in the standings but I really doubt they will keep losing that easily. The handicap +0.5 win of Panthrakikos @ 2.50 can be as good in case they decide to get back to wins today.
OLYMPIAKOS vs. PANATHINAIKOS
Olympiakos
Banned: –
Injured: Siovas (DEF/11), Tores (DEF/5), Saviola (FWD/23/11 goals/3 assists)
Panathinaikos
Banned: –
Injured: Spyropoulos (DEF/4), Houhoumis (DEF/4)
Note: Mr. Marinakis has promised a bonus of 2.000.000€ if Olympiakos will qualify against Manchester United and win the two upcoming matches against Panathinaikos (home) and PAOK (away). How is that for a motive?
Betting Pick: Both teams to score @ 2.10
Panathinaikos is the second best away team (after Olympiakos) in Super League (6W-3D-4L, goals 21-11). There is no doubt the Champions and Cup Holders are stronger but rivalry battles are always a different story. With or without bonus, the players of Mr. Míchel deserve to be treated as favorites and they should win this match one way or another. I do find the odds on the home win ridiculously low although I do remember what happened to PAOK (4-0) when they visited Karaiskakis. We did expect some kind or resistance by them but they never proved they are the second best team of the league that day.
The difference between PAOK and Panathinaikos is that the Greens have their own way of playing no matter who they face, home or away. I was very pleased by their performance against Olympiakos in the match of the first round (home defeat 0-1 with a late goal) and I do believe they did not deserve to lose that day. Mr. Anastassiou has improved the performances of his youngsters since then. Should we trust them for a positive result today? I have no idea. There is only one thing I am sure of. Panathinaikos has a lot more room for improvement and they are definitely in the right track.
It may be soon for them to gain our trust for a positive result but I do expect them to score in this match. Statistically speaking we should expect Olympiakos to score at least twice so my main option (both teams to score) followed by a result of Over 2.5 goals @ 1.95 should be enough to cover this match. Considering that Olympiakos is always capable of scoring 3-4 goals, the option of Over 3.5 goals @ 3.50 can also be a great value bet tonight.