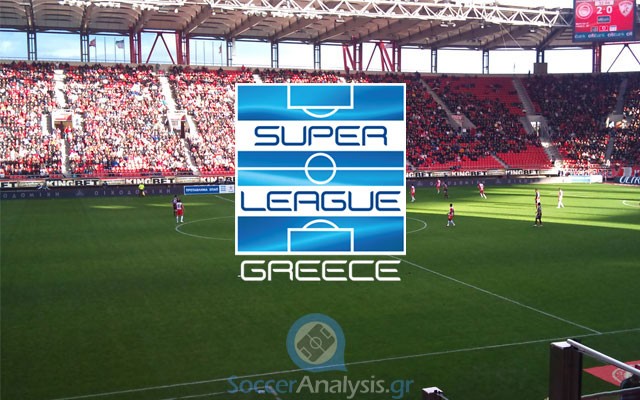 Too much action on the last day
Before placing your bets on the last day of the regular season, I must ask you to think twice before placing them. Ask yourself if there is any value behind the draw in the match Panionios versus Platanias or if the motive of survival for Veria and Xanthi are enough to overcome Asteras Tripolis (the luckiest team of the season) and Panathinaikos respectively. I believe you remember what happened last week when the win of OFI (against Xanthi, 3-2), the draw of Asteras Tripolis (against Aris, 2-2) and the win of Giannina (against Olympiakos, 2-0) allowed the bookies to celebrate. I had warned you they just could not keep on paying the high-rollers like they had been doing over the last weeks.
The previews and predictions for Match Day 34:
I will keep my comments brief based only on motive (or what is left from it) for most teams. Absences at this moment, is the last thing that matters as many teams rotate their lineups for no reason because of the end of the season.
ARIS vs. GIANNINA
I told you last week that Aris wants to leave Super League in style. The away draw against Asteras Tripolis (2-2) was not a surprise if you consider the players are finally calm without any stress for the result. Giannina on the other hand accepted the friendly gift from Olympiakos and got the three points (2-0) that ended any relegation scenarios.
Betting Pick: Aris (0-0) to win @ 1.55
This is definitely a match open to every result but the home performances of Aris (1W-9D-6L, goals 8-18) and the away stats of Giannina (2W-3D-11L, goals 15-29) show that Aris will leave Super League with a new positive result. It is up to you to decide whether it will be a home win or a draw. Personally I have more faith on the win of Aris @ 2.20.
SKODA XANTHI vs. PANATHINAIKOS
Note: Panathinaikos has a midweek home rematch against OFI for the Cup. They have lost the first match at Theodoros Vardinogiannis by 1-0.
Xanthi can surely do way better than their place in the standings shows but they pay the price of their poor performances. They have only three wins in their last eleven matches (3W-0D-8L) but it was their home defeat from Platanias (2-3) that got them into this trouble. Any other result than the win will take them to Football League IF Veria wins and Apollon loses. Panathinaikos is undefeated for the last 10 matches (8W-2D-0L) and they are interested in the win because they need to stay close to PAOK and sustain their point advantage for the Playoffs. According to gazzetta .gr a group of 150 fans had a talk with the players and asked them for a win that will drive a club they call a branch of Olympiakos, to Football League.
Betting Pick: Over 2.5 goals @ 1.90
Xanthi is capable of winning this match if they wake up and play ball for a change but they will have to concentrate 100% to it. I cannot be sure if they will manage to overcome their stress but their last three scores (all 3-2) in their consecutive defeats from Veria, Platanias and OFI allow me to feel safer with this option.
PANIONIOS vs. PLATANIAS
There is not much to say here. Both teams will be safe from any relegation scenario if this match will end with no winner (even if all the teams below them win). The draw is offered around 1.30-1.35 but you need to ask yourself what will happen if Apollon and Xanthi will be losing with safe score in the last minutes…
Betting Pick: No Bet
There is definitely no value here. I would not bet on the draw even if I had inside information this match is 100% fixed.
VERIA vs. ASTERAS TRIPOLIS
Believe it or not, Veria is currently fourth on the form table (3W-2D-1L in the last six). Their last home win against Panionios kept them alive and they need only a win today to stay in Super League. They have been defeated only once in their last nine matches (4W-4D-1L) showing extreme determination for making this goal. Asteras Tripolis comes from a negative result, the home draw against Aris (2-2) and the truth is they can afford a new one. After all, their place in the Playoffs will not change.
Betting Pick: Over 2.5 goals @ 1.75
Veria is more motivated for the win and they are capable of getting it but I have no intensions to accept these odds. In all their last four home matches both teams scored and two of them had over 2.5 goals results. Asteras Tripolis has also similar results in four of the last five matches. I will stick with this option just in case something "unexpected" happens.
ERGOTELIS vs. KALLONI
Ergotelis had a very good season and they were the only team from the so called "average" that managed to get many points in away matches as well. They are interested in the win because it will set a new point record for them in Super League. Kalloni managed to stay away from trouble despite their inexperience and they had the difficulty of giving all their matches away from their venue. They lost my respect after the away defeat from Platanias (7-0, my opinion is they fixed this match) and I sincerely hope to see them relegating next season (with Platanias).
Betting Pick: The win of Ergotelis @ 1.60
Ergotelis is a better team in every aspect. The odds are a bit low but Kalloni got the points they needed last week against Panthrakikos (2-0 at home). The coach of Ergotelis, Mr. Ouzounidis, is ambitious enough to keep his players alerted. He had a disappointing start this season at the bench of Platanias but his value has increased after signing up with Ergotelis. My guess is this is an excellent chance for him to improve his reputation in Super League by connecting his name with the best season the team has ever had.
LEVADIAKOS vs. PAOK
Note: PAOK has a difficult midweek home match against Olympiakos for the Cup (first match at Karaiskakis: 2-1) and for this reason changes in their lineup are taken for granted.
The home stats of Levadiakos are shocking (12W-2D-2L, goals 27-18) for a team that has got only one away point this season (0W-1D-16L, goals 12-41). Their last home win against OFI (2-1) two weeks ago ended any relegation scenarios and they are not expected to show any motive for the win today. PAOK on the other hand does not want to risk the first place in the Playoffs. Despite their poor stats in their last seven matches away from Toumba (0W-3D-4L) they are expected to be highly motivated especially since both Panathinaikos (second in Playoffs) and Asteras Tripolis (the team from which the calculations for the Playoff points are made) do not have easy matches.
Betting Pick: The win of PAOK @ 1.75
The odds are low for the risk involved but the truth is that no comparisons can be made between the rosters of the two clubs. PAOK has many absences today and normally this match will have a result of Over 2.5 goals @ 1.75 because they rarely keep a clean sheet when playing away.
OLYMPIACOS vs. APOLLON SMYRNIS
*28/04/12 – Day 28: OIympiakos had mathematically won one more title. Venue Georgios Karaiskakis was crowded with 25.296 fans of the club that were celebrating the last home match of the season. The opponent that day was Kerkyra (known as Kassiopi today) who was fighting to avoid relegation. The Champions had an astonishing home record (12W-2D-0L) and everyone anticipated Kerkyra would lose by 5-6 goals. The final score (0-1) was the most unexpected result in the history of Super League with average odds 15.55. Many bookmakers dared to offer the win of Kerkyra at 22.00 while the absolute record was offered from Betfair: 26.65!!! Now you know why Olympiakos is offered today at 1.30-1.35 and why the maximum offer on the win of Apollon is at 10.00…
*Olympiakos has a difficult midweek away rematch against PAOK for the Cup. The Champions and Cup Holders have won the first match by 2-1 and everything is still open.
Venue Georgios Karaiskakis is expected to be crowded from Olympiacos' fans for the celebration of their new title. No comparisons can be made between the rosters of the two clubs and big question is if the players will play according to their potential. Let's not forget that Olympiakos has given up lately having four defeats in the last seven matches. There is no way the odds on the home win would be 1.30-1.35 if the Champions were interested. On the other hand Apollon Smyrnis will give everything even for a point today. I have stated many times in the past they have played a lot better than other teams that are now safe in the standings. Unfortunately they pay the price of their weak start in the season. Can they find the strength for a miracle? I have no idea but if you read the note above Olympiakos has done something similar in the recent past.
Betting Pick: Both teams to score @ 2.00
It is not a coincidence this option is offered at 2.00 instead of 2.70 like it was supposed to be if this match was held earlier this season. The players of Apollon will play like kamikazes today (like they have in all their matches). I hope that one way or another they will stay in Super League because they deserve it. Theoretically there is a war between the two clubs because of negative statement Mr. Vellis (owner of Apollon) made in the past. They do not mean anything if you ask me.
PANTHRAKIKOS vs. ATROMITOS
Panthrakikos has been giving away points here and there over the last weeks. They showed earlier this season they are very dangerous team but Mr. Mantzios is now experimenting with lineups to decide which players will continue next season. Atromitos stayed away from wins for a third week (0W-1D-2L) after the away defeat against PAOK (2-0). They added a lot of pressure after the 1-0 but the unexplained scoring difficulty that has come up in the last three matches was present again.
Betting Pick: The win of Atromitos @ 1.90
Atromitos is a better team in every aspect. Three weeks without a win are way too much after what I have watched this season. Keep in mind that if Panathinaikos and Asteras Tripolis will lose today, Atromitos can get one more point in the Playoffs with a win.
PANETOLIKOS vs. OFI CRETE
*OFI has a midweek away rematch for the Cup against Panathinaikos. First match at Theodoros Vardinogiannis: 1-0.
Panetolikos had a lot safer season this time in Super League and they deserve their place in the standings. They got most of their points at home (9W-5D-2L, goals 21-7) and they are interested in a positive finish in front of their fans. OFI comes from a home win against Xanthi (3-2) although they were not expected to show any motive for points. The players of Mr. Sa Pinto proved everyone wrong but they are weaker when playing away (3W-4D-9L, goals 9-24). The coach is expected to make changes in the starting lineup to protect players for the important upcoming match against Panathinaikos for the Cup.
Betting Pick: The win of Panetolikos @ 1.60
I will accept the risk for the home win although I would prefer the odds to be around 1.80-1.85. Panetolikos is always capable to win any team at Agrinio. Now that OFI is thinking of Panathinaikos, they are more likely to finish in a positive way.
P.S.: The relegation scenarios are endless. I advise you to stop complicating things by calculating too much. Pick your scenario and stick to it. Personally I find the treble Ergotelis-Panetolikos-Atromitos (all wins @ 4.86) excellent for a combo bet.