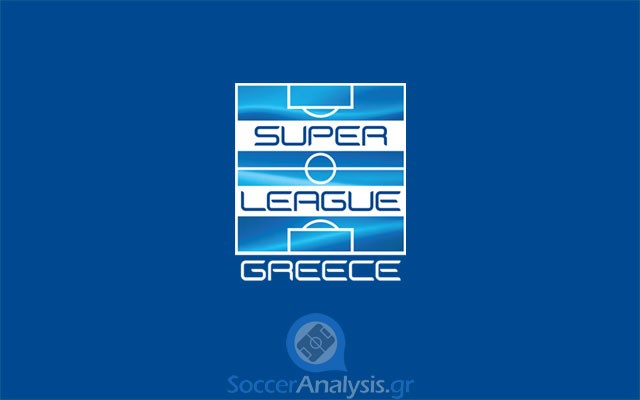 Let the (mind) games begin!
The obligations of Greece in the Euro 2016 Qualifiers allowed Super League to take a short break. The decision of the Hellenic Football Federation (EPO) to stop all amateur and professional activity indefinitely (14/11/14) did not have an immediate impact on them. Things got more complicated in the days that followed and especially today after EPO's new press release.
*I remind you that the reason for everything that has happened was the assault to the vice president of refereeing committee (KED, Greek acronyms) Christoforos Zografos on 13/11/14.
The tension between the "strong" clubs is escalating
You may think I exaggerate for the use of this title. Let me give you a timeline of everything important that took place since last week and you can make your own assumptions:
14/11/14 (Friday):  Busy day No 1
– EPO announces that KED will not be assigning referees until they are assured for their safety.
– The chairman and owner of Olympiacos, Mr. Marinakis, attends the board of Super League although he is not usually present in it. He wanted to inform all members that he has obtained evidence about the assault to Mr. Zografos accusing Mr. Dimitrios Melissanidis (the investor behind AEK) for it. In fact, he said he can prove Melissanidis kept calling not only Mr. Zografos but also the chairman of EPO, Mr. Sarris, asking for specific referees to be assigned in matches involving AEK.
– Panathinaikos publishes a press release stating their support to Zografos. They also say in it that people who are still under investigation for fixed matches (Mr. Marinakis' case is still pending) are not allowed to talk about justice.
– The officials of PAOK stated their support to Zografos but they also said they cannot understand why such dramatic actions were not taken in past incidents. Furthermore, they were not informed by Mr. Sarris about the threats that were made to him personally, therefore they cannot comment on this matter.
– An article on AFP, reveals that even Hugh Dallas, the President of Hellenic Football Federation's Central Committee of Referees, has been receiving death threats.
16/11/14 (Sunday): The accusations of Hugh Dallas
Last weekend an educational seminar was held for the Greek referees (15-16/11/14) from Hugh Dallas. There, he accused Ilias Spathas (referee) and Ioannis Kontizas (linesman) for their many mistakes in the match Asteras Tripolis – Olympiacos (0-0). I remind you Spathas was heavily criticized for sending off a player of Asteras (because he tripped) while Kontizas stopped the home team six times with wrong off-side decisions. The camera footage proves he was in good position to avoid all of them.
17/11/14 (Monday): Five matches under investigation
– The bad news kept coming. The recent events keep questionning the integrity of Greek soccer more than ever. On top of this, UEFA asked for further investigation on five matches of the current season. All of them were identified by the Fraud Detection System of Sportradar as suspicious:
Olympiacos – Veria 3-0 (20/09/14, Super League)***
Iraklis Psachnon – Atromitos 0-1 (23/09/14, Greek Cup)
Ergotelis – Olympiacos 2-3 (18/10/14, Super League)
PAOK – Veria 4-1 (26/10/14, Super League)
Olympiacos – Panthrakikos 5-1 (09/11/14, Super League)
***This match got most of the attention. The bets on the winning margin of Olympiacos that day were €6.000.000 with the home team scoring two (very) late goals.
18/11/14: Busy day No 2
– EPO announces Mr. Hugh Dallas will no longer be responsible for assigning referees. From now on he will be responsible for their education. The official excuse is the retired Scottish referee needs more time to evaluate all referees. However, many believe he is afraid for his life and he abandoned his post.
– EPO sends a statement that needs to be signed by all clubs. It is practically a declaration of a) their demand to the authorities to act immediately for the assault against Zografos and b) a consensus that all clubs will stop commenting the referees to the media and that they also ask them (the media) to do the same.
– PAOK refuses to sign the statement because they do not agree with its second part.
– The officials of Skoda Xanthi published a press release where they agree the men behind against the attack to Zografos (and others in the past) must be brought to justice but they disagree to stop commenting the referees. They said the main reason behind the deterioration of Super League is that all clubs (including themselves) have made bad decisions by ignoring the existing rules. Their statement is completed with a demand to apply the league's regulations from now on to ALL clubs equally otherwise they will consider abandoning the competition before the end of the season.
– The officials of Panathinaikos announce they do not intend to sign the statement following the example of PAOK.
– The deputy chairman of Super League, Mr. Siopilis, decides to resign after a demand of the organization to its members to sign the statement they received. For the record, he is a representative of Panathinaikos in the board.
– Mr. Marinakis testifies to the authorities everything he knows about the attack to Mr. Zografos. The District Attorney of Sports, Mr. Simitzoglou called him, Mr. Sarris and Mr. Mellissanidis following the statements made by the chairman of Olympiacos on 14/11/14. Mr. Melissanidis was asked to testify another day because there was not enough time.
– PAOK issues a new press release with an alternative text which they propose to replace the second paragraph. In it all clubs state their support to KED but they also ask them to become more effective in assigning, evaluating, rewarding and banning the referees.
– Christoforos Zografos exits the hospital.
20/11/14: The counter attack of Melissanidis
– In a press conference held at OAKA stadium, Dimitris Melissanidis answered all accusations made by Mr. Marinakis and counter attacks the chairman of Olympiacos. He said he has evidence that will shake the domestic soccer map and that he intends to end the "dictatorship" of Olympiacos in Greece.
– Following the negative comments of Mellissanidis, both he and AEK are called by the disciplinary committee of EPO for violating 4 paragraphs of the regulations.
– The Chairman of Super League, Michalis Agrafiotis announces his decision to resign and calls a meeting on 24/11/14 where the members of the board will be officially informed for his resignation and vote for the new chairman. For the record, he is a representative of Olympiacos to the board.
– A press release by Olympiacos addresses all comments made by Dimitris Melissanidis calling him a joker.
EPO's new press release
According to the new press release at the official website of EPO, their decision remains the same. Yesterday, the chairman Mr. Sarris, stated all clubs must sign the original statement otherwise EPO will not be assigning referees to any domestic match. Like I said earlier, PAOK and Panathinaikos have refused to do it and they are not expected to change their mind on this matter.
The mind games
Despite the overall expectation was that a solution would be found soon to protect the interests of all parties involved (clubs, sponsors, TV broadcasts etc.) the most popular teams in Greece (Olympiakos, PAOK, Panathinaikos and AEK) are now involved in "mind games". In case you are wondering how AEK (Football League) can be involved in this, I must remind you that they are a top favorite for promotion. If they succeed, Super League will have at least three teams next season fighting against Olympiacos for the first place.
I tried to give you a short version of everything that has happened until now but I still hesitate to express my personal views. After all, it is too soon as more (re)actions are expected to take place next week, starting from the upcoming meeting of Super League on Monday.
PS: While I was writing this long article, Panathinaikos and AEK announced a friendly match behind closed doors on Saturday 22/11/14. The mind games continue…