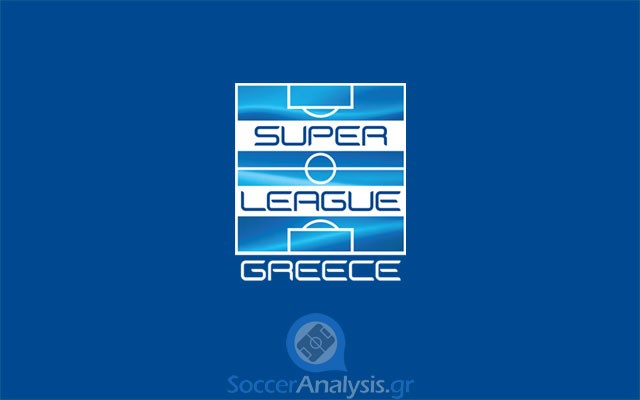 One match away from being expelled
The story of Niki Volou is quite similar but not exactly the same you may read in the previous article about Paniliakos. In it, I wrote some things about the poor financials of most Greek clubs in general. What I neglected to mention was the major problem of low attendance that troubles every team, including the "rich" club of Olympiacos. Let's have a look now at the case of Niki Volou…
It is a sad thing to see a club that returned to Super League after 49 years to occupy a stadium like Panthessaliko without being able to attract less than 1000 fans when they play at home. Their weak start in the season disappointed the supporters who blamed the major shareholder, Andreas Patsis, for his pre-season planning. The truth is Niki Volou was expected to struggle as the restrictions in their transfers (league regulations for financially weak teams) left them with a few options. Most of their "good" players were young prospects who came on a loan from stronger clubs with a hope their little experience in this demanding league would help. It is my opinion they were unlucky to start with a very tough schedule. They played against the top 5 teams of last season in their first 6 matches and the consecutive defeats brought disappointment to everyone.
Things got worse when their match for the Greek Cup on 30/10/14 against Zakynthos (Football League) was canceled because they did not pay the fees (approx. €3000) of the referees. Mr. Patsis stated that day he was planning to use the ticket revenues from that specific match but only three tickets were sold until kickoff!!! The criticism (and some more defeats) that followed forced Patsis to announce his decision to leave the club on 10/12/14. The players were doing everything within their power to continue under these difficult circumstances and I must say I cannot explain how they found the strength to improve over the last weeks.
Day 16 was meant to be the second step towards their end in Super League. Their home match against Panetolikos will not be held because of past debts and they are now are responsible for a second game that will not start. They will lose again by 0-3 but the worst thing is that the regulation dictates they must be expelled if they do it again.
Most sources at this moment claim the money they need to continue can be found. So, the big question is if there is an investor who will be willing to risk money in a team that:
Is disappointed
Has debts
Has low revenues and attendance
Happens to hold the last place in the standings
And, last but not least, is in need of important additions during the winter transfer period
Of course this has to happen before Super League returns from holidays. I guess we all know the answer…