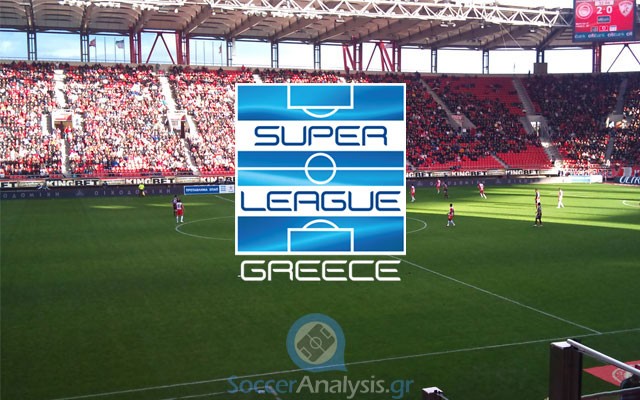 Panopoulos: "Lucescu is not going anywhere"…
The two consecutive defeats of Xanthi in Super League combined with the defeat in the Cup from Larissa which left them out of the competition triggered rumors about the future of coach Lucescu in the club. The chairman and major holder of the team, Mr. Panopoulos (well known for his eccentric statements), made the following brief statement through the official page of the club (free translation):
1) Even if the club will be relegated by four divisions this season, Lucescu is not going anywhere.

2) Naturally, the only man responsible for the condition of the team at this point is me.

3) We can turn everything around with the help of the coach, the players and the supporters of the team.
At the same time Veria is not doing well lately but they are still undefeated away (3W-3D-0L) and this fact alone is enough to understand Xanthi must be careful. The preview and betting pick:
Analysis: Xanthi – Veria
*Click here to see the odds and referees of Day 14.
Xanthi comes from a home defeat against Platanias (0-2) which was their second consecutive in Super League and third if we include the Cup match against Larissa (1-0 away). Their opponent was in total control, having more chances (total attempts 7-10) and the final score could easily be worse. Coach Lucescu stated he is responsible for the recent poor performances in his efforts to protect his players. He is fully supported by the club's management and it will be interesting to see how the players will react after the recent statements of their coach and Mr. Panopoulos. Normally, they should be enough to wake them up and start performing according to their real potential. There are two absences reported for the next match.
Banned: Baxevanidis (MID/11)
Injured: Zaropoulos (GK/0)
Veria lost the last home match against Panathinaikos (0-1) showing the usual weaknesses in front of their crowd. The players of Georgiadis were under pressure for most of the game (total attempts 6-12) but they managed to hold until 86' when Karelis scored the winning goal for the Greens. Veria is now officially the worst home team in Super League (0W-2D-5L, goals 2-10). Surprisingly they are still undefeated away (3W-3D-0L, goals 6-2) having raised 12 of their 14pts so far which makes the third most dangerous away team of the league after Olympiacos and Panathinaikos! They have been away from wins for 4 matches but they lost only one (0W-3D-1L, goals 1-2). Coach Georgiadis is under pressure and if the team will not win again he is expected to be sacked immediately. There are four absences reported.
Banned: Majewski (MID/13)
Injured: Kali (DEF/0), Youssouf (MID/9), Abdoun (MID/10/3 goals/1 assist)
Betting pick: The win of Xanthi @ 1.85
Strange match… Both coaches look unable to inspire their players lately but I am under the impression that Georgiadis has better chances to lose his job today. Veria has failed to get a home win 7 times while their away record has started to fade away after the two draws against Platanias (0-0) and Levadiakos (0-0), two opponents that were relatively within their reach. I will risk on Lucescu today only because he tried to protect his players. If they have any self-esteem left, they must play for him today if not for their club.