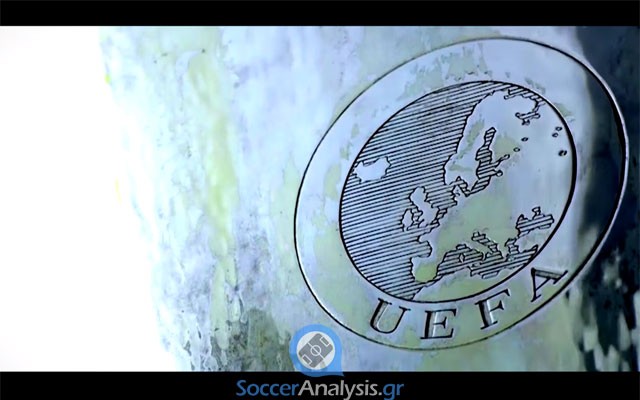 Olympiacos, PAOK and Panathinaikos are just sleeping
Asteras Tripolis was the only of the four Greek representatives to get a win in Europe this week. In fact they were the only ones that really tried for it regardless of the final result. I honestly cannot explain the poor performances of Olympiakos, PAOK and Panathinaikos. I really wonder why they kept fighting for a European ticket last season if they meant to be playing like they do away from their venues. I am worried about the future of our teams when the top 3 clubs of season 2013-14 do not even get a point against three relatively easy opponents. I would not mind if their defeats would come after a good performance. Unfortunately this is not the case.
Malmo FF – Olympiakos: 2-0
Olympiacos ignored the signs they kept getting since last weekend. The defeat from Atromitos (1-0 away) was the first warning. Mr. Hareide, the coach of Malmö FF, gave them the second with his daring pre-match statements. Unfortunately, he was proven right. Olympiakos was not a threat and the only exception was their first 20-25 minutes when they were in control (ball possession 65%). Even in that short period they had only 2-3 (average) attempts to score. The rest is just history.
PS: I read some interesting comments about the referee and some of his decisions (especially the penalty kick that he did not award to Maniatis). I will agree that his level was not suitable for a Champions League match but I strongly disagree he favored the home side.
Guingamp – PAOK: 2-0
Guingamp was not something special but almost every player of PAOK was in a very bad day. If you watched this match you will probably agree with me. Maybe they thought they would win just because they currently hold the first place in Super League. When a team receives two goals in three minutes in this level, they do not deserve any respect. Whether some people like it or not, PAOK is only reliable at Toumba.
PS: I really got tired to see the players of PAOK searching for the head of Salpiggidis (1.72 cm) with long passes. What the bleep they were thinking?
Estoril – Panathinaikos: 2-0
To be honest, I was expecting players like Klonaridis, Karelis and Petric to step up and try harder now that Berg is injured. Panathinaikos followed the path of Olympiacos and PAOK. Pointless ball possession in the first half and then Estoril realized that the opponent was a lot easier than they anticipated. Two easy goals, end of story.
PS: The only reason Panathinaikos can still hope is the win of Dinamo Moscow. If they will keep being so weak in defense they do not stand a chance to avoid the last place. Hopefully the new slap will make them reconsider.
Asteras Tripolis – Partizan: 2-0
Oasis. This is the only word (Greek by the way) to describe the players of Mr. Verghetis. Their difference from Olympiacos, PAOK and Panathinaikos is that they prefer to concentrate in their European obligations. They have wasted some points in Super League but it is OK. Their supporters have every reason to be proud. Partizan collapsed after the first goal and they should feel pleased with the final score.
PS: The officials of the club expected a sold out in tickets but they were wrong. It was a pity to see empty seats in such an important day for the history of the club.
My conclusion
I hate it when I sound so pessimistic like I do in this article. Olympiakos, PAOK and Panathinaikos remind me a lot of a Greek saying which I will try to share with you in free translation. "They prefer to hold the first place in their home town instead of the second (place) in the city". In case I did not make it clear enough, "home town" is the Greek Super League and "city" is Europe. Personally, I am of more fond of the "city" team of Asteras…