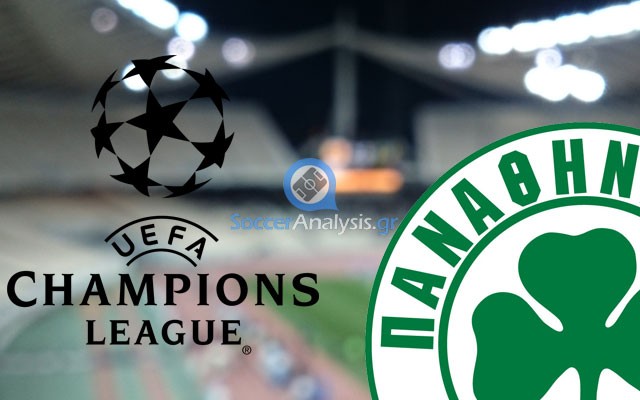 Panathinaikos' fans will drive Standard Liège crazy tonight
The score of the first match (0-0) against Standard Liège and the good performance of Panathinaikos during the second half made the supporters of the Greens optimistic. In the days that followed the demand for tickets was above average and the club announced a sold out four days ago. Apostolos Nikolaidis will be crowded tonight and the club from Belgium will have to deal with another problem; the fans who will not stop encouraging their favorite team.
The preview and betting pick:
Analysis: Panathinaikos vs. Standard Liège
*On aggregate: 0-0
*Standard Liège has a strong history against clubs from Greece when facing them in double matches. They have qualified all three times (1977 AEK, 2010 Panathinaikos, 2013 Xanthi). Their overall history against Greek teams in all competitions is 6W-2D-1L.
*Panathinaikos has a negative history against clubs from Belgium as they have failed to qualify four out of the five times they faced an opponent from there. Their overall record in all competitions is 3W-5D-5L.
*The two clubs met again in season 2009-10 at the Round of 16 for the Europa League. Standard Liège won both matches (1-3 in Athens, 1-0 at Liège).
*The referee of the match is Mr. Michael Oliver (England). He is 29 years old and this will be his second Champions League match. The first one was 25/07/12 (Bayern M.-Basel 7-0) and since then he has attended 8 Europa League matches. His overall record is 2W-1D-7L in all European competitions. He has an average of 3 yellow cards per match.
Panathinaikos was obviously not ready for the away match against Standard Liège. The Greens had a hard time during the first half where the home team added pressure to take the lead. Like in their recent friendly match against Atromitos (2-1) their performance improved during the second half were they gained control and showed signs their talent. The shot of Schildenfeld at the bar (64') was their best moment after a total of 16 total attempts (only 2 of them were on target). Mr. Anastassiou stated his team deserved a goal and that his players must be very careful as the final score (0-0) can be very tricky for the rematch. The morale of the team is superb after the good performance and most of the players sounded optimistic in their statements for this important battle.
Injured: Bourbos (DEF/0, new transfer), Bajrami (MID/0)
Doubtful: Lagos (MID/1) was included in the roster but it is not known if he has recovered after his minor injury on Monday.
Other: Risvanis (DEF/0)
Standard Liège was in control of the home match against Panathinaikos but only for the first half. They had difficulties in offense (11 total attempts, only 2 on target) and they lost their energy during the second half allowing Panathinaikos to feel they could have escaped with a win. In their league match against Kortrijk on Saturday (02/08/14 – away win 2-3) they got a stressful win but they do have an excuse as coach Luzon made many changes in the lineup to protect key players for the battle at Apostolos Nikolaidis. Kortrijk scored first (14') and Standard Liège answered with 2 goals (39', 47') but they were not enough. The home team scored the equalizer at 69' and Bia scored the winning goal with a penalty kick at 89'. Mr. Luzon was confident in his statements for today's match and he did not reveal his plans for the lineup. His main problem is the unexpected absences of Marquet and Milec who got sick. Milec was supposed to replace Marquet in the starting lineup but now none of the two is available.
Injured: De Sart (MID/24/2 goals last season), Trebel (MID/new transfer)
Other: Marquet (MID/1), Milec (MID/1)
Betting Pick: Panathinaikos to win @ 2.00
Standard Liège still has the advantage for qualifying because of the score (0-0) of the first match. All they need is any scoring draw (or a win of course). On the other hand Panathinaikos needs only a win no matter if it will come on overtime (in case of a new 0-0 result) or not.
The reason I picked the home win is because of the character the Greens show since Mr. Anastassiou took over. It does not matter to them if they play at home or away. They will play their game and they will not stop pressuring their opponent. We all saw part of what they can do during the second half of the first match. They had one more week to work on their weaknesses (defense, scoring difficulties) and I expect them to be more dangerous in front of their warm crowd. Considering the absences of their opponent I prefer to risk on the home win.