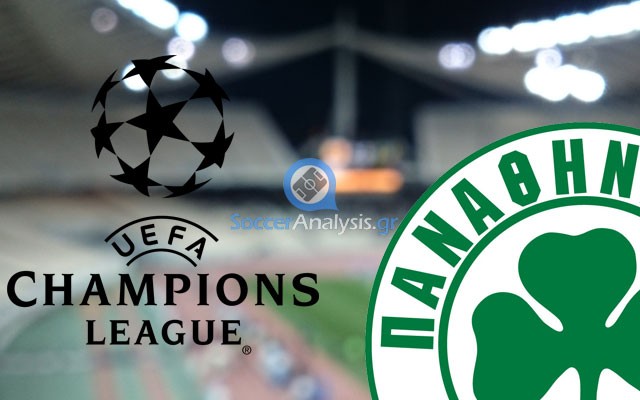 Panathinaikos' return to European matches after 2 years
The time has come. Mr. Anastassiou and his team have been waiting for this moment for too long. Panathinaikos will face Standard Liège in two matches (the first today in Belgium, the rematch will be held in Athens on 05/08/14) for the Third Qualifying Round of the Champions League. Their goal is to take that extra step to the Playoffs of the competition.
Let's have a look at a value bet for this match:
Analysis: Standard Liège vs. Panathinaikos
*Standard Liège has a strong history against clubs from Greece when facing them in double matches. They have qualified all three times (1977 AEK, 2010 Panathinaikos, 2013 Xanthi). Their overall history against Greek teams in all competitions is 6W-1D-1L.
*Panathinaikos has a negative history against clubs from Belgium as they have failed to qualify four out of the five times they faced an opponent from there. Their overall record in all competitions is 3W-4D-5L.
*The two clubs met again in season 2009-10 at the Round of 16 for the Europa League. Standard Liège won both matches (1-3 in Athens, 1-0 at Liège).
*The referee of the match, Mr. Carlos Gomez (Spain) has not been kind to Greek teams so far (0W-2D-2L) but both draws in his record were matches that involved Panathinaikos (2011 Odense – Panathinaikos 1-1, 2012 Panathinaikos – Lazio 1-1). His stats during 2014 for all competitions show that he is not hesitating for a moment to show a yellow card having almost 6 per match.
Standard Liège came very close to win the title in PRO League last season but they committed suicide during the Playoffs (4W-3D-3L when their regular season stats were 20W-7W-3L) and ended up in the second place. According to the news I get, their coach Mr. Guy Luzon is not satisfied with the strength of his roster and he is asking for more players. Theoretically they have lost some valuable players during the transfer period but this did not stop them from having a superb opening match against Charleroi last Friday (3-0 at home, goals scored at 13', 19' and 56'). It is too soon to tell if the young coach is right to ask for transfers but it is certain that his team has an advantage as they just started their new season. There are two absences reported.
Injured: De Sart (MID/24/2 goals last season), Trebel (MID/new transfer)
Panathinaikos is still in preparation mode as their opening match for Super League 2014-15 will be held on 23/08/14. Last season was a success for Mr. Anastassiou and his young roster. Despite the pessimistic expectations of many experts, Panathinaikos was probably the best team to watch live especially after January. They won the Cup and the first place in the Playoffs. There have not been significant changes in the roster and the officials of the club are taking their time to find bargains in the player market. Coach Anastassiou is confident for his players as they have already proven they have the talent and the ambition for better things. His personal choice, Berg, had a fantastic come back last season with 16 goals for Super League and 7 for the Greek Cup and the good news is that from now on he will have the help of Petrić who has fully recovered from his injury. The Greens had four friendly matches so far:
09/07/14 Arka Gdynia 1929 – Panathinaikos: 0-1
12/07/14 KS Lechia Gdańsk – Panathinaikos: 4-0
19/07/14 Panaigialeios – Panathinaikos: 0-1
23/07/14 Panathinaikos – Atromitos: 2-1
In all of them they showed they need to work on their defense but the good news is that the players know each other and they still have time to improve. There are three absences reported.
Injured: Bourbos (DEF/new transfer), Bajrami (MID), Bouy (FWD/new transfer)
Betting Pick: Both to score @ 2.00
Panathinaikos comes from a great season but they did have the luxury of not having European obligations. This season will be a strong test for them as they will have more matches and they will be forced to use their roster 100%. So far Mr. Anastassiou has managed to build a team that fights in every match. They are fond of constant pressure when they defend and they are always looking to surprise their opponent with quick and dangerous counter attacks.
My opinion is that they have nothing to do with the weak team we all watched in season 2011-12. This might be their first official match but they have been preparing for it. If Panathinaikos will have the attitude I watched last season I find it highly probable they will receive and score at least one goal. Their main goal will be to return to Athens with a result that will keep them alive in this battle so I doubt we will watch them taking too many risks today.