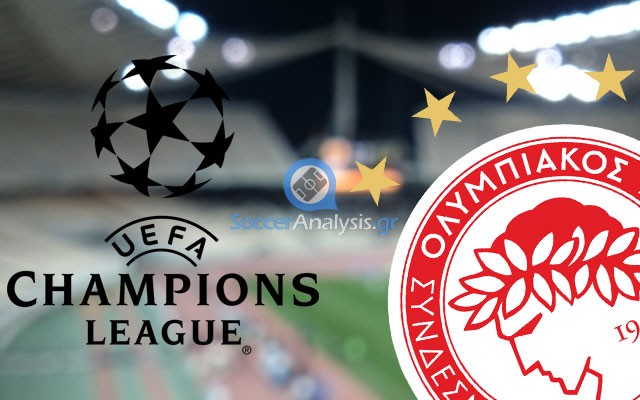 Míchel: "We know how to put on a good performance in this level"
The last time Olympiacos faced Juventus in the Champions League was on season 2003-2004. Their defeat at Karaiskakis (1-2 on 30/09/03) was followed by a humiliation in Italy (7-0 on 10/12/03). A lot of things have changed since then. Olympiakos is no longer the team that loses against any European opponent when playing away but they have kept their main characteristic; their home strength. Maybe this is their chance for payback. The preview and betting pick:
Analysis: Olympiakos – Juventus
*Venue: Georgios Karaiskakis, Piraeus
*The referee, Milorad Mažić (SRB), is active in Europe since 2010. In a total of 11 matches since 2013, he has an average of 4.81 yellow cards and 2 of them had a red card. His overall record against Greek teams is 1W-1D-1L with Olympiakos being the only team that won (PAOK – Tottenham 0-0, Zenit – AEK Athens 4-2, Rubin Kazan – Olympiakos 0-1).
*History of Olympiakos against Juventus: 1W-1D-4L (0W-1D-2L at home, 1W-0D-2L away)
Olympiacos had a superb, passionate performance in Day 1 of Group A with the home win over Atletico Madrid (3-2) but this was the last time we actually watched the Greek Champions having a great match. Most of their performances since then can only be characterized as average. The two consecutive defeats from Atromitos (1-0 away) and Malmo FF (2-0 away) raised a lot of questions about the behavior of the players. In both cases Olympiakos used the best possible lineup and ended up with nothing. The long break in the domestic competitions gave them time to understand what went wrong but their most recent match against Ergotelis (2-3 away) was  a new disappointment for the fans as the weak home team took the lead twice (1-0 and 2-1). Olympiakos won that match but they were criticized again for their defensive behavior. Atromitos, Malmo FF and Ergotelis are not even close to the level of Juventus but they did score a total of 5 goals against Olympiakos. Míchel stated his confidence for his players and their ability to put a good performance in important European matches like the one they have today.
Out: None
Doubtful: Siovas (DEF) Benitez (FWD)
Juventus is leading the standings in Serie A but their last draw against Sassuolo (1-1 away) gave Roma the chance to get closer, only a point away from the first place. Sassuolo scored at 13' but Juventus answered at 19' to set the final score. Their last match in Europe was the away defeat from Atletico Madrid (1-0) which gave an end to their clean sheet streak (6W-0D-0L, goals 12-0 for all competitions). Their defense is not doing so well since then as Roma (3-2 at home) and Sassuolo (1-1 away) found a way to score. Massimiliano Allegri stated:
"We have great respect for Olympiacos, Míchel has brought a real Spanish mentality to the club. They keep possession of the ball and have quality players like [Alejandro] Domínguez, [Éric] Abidal and [Kostas] Mitroglou and they beat Atlético Madrid. Tomorrow is important but not decisive. We will meet again in Turin in two weeks' time and we have to collect as many points as we can from both games. We have to be motivated and we cannot afford mistakes. I'm sure the fans will be passionate but they aren't out on the pitch – the players are."
Out: Cáceres (DEF), Barzagli (DEF)
Doubtful: Rômulo (MID), Marrone (MID), Llorente (FWD)
Betting Pick: Both to score @ 2.10
Honestly, I cannot understand the behavior of Olympiakos. No one can explain how the same players managed to win Atletico and lose from Malmo FF and Atromitos. I wrote many times in the past that the supporters of the club score the first goal at Karaiskakis. The defense of the two teams is not doing so well lately so the option for goals from both sides looks fine.
I hesitate to pick a winner as the draw might be convenient for both teams at this moment. This is why I will take my chances on two exact scores, 1-1 @ 6.50 and 2-2 @ 19.00.