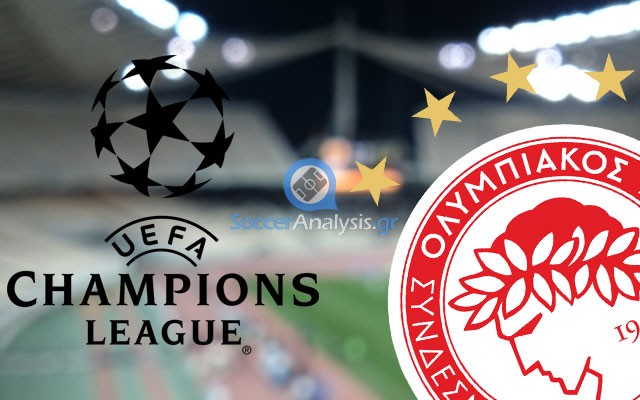 There is only one result for Juventus
Juventus failed to get a positive result at Karaiskakis (defeat 1-0) allowing Olympiacos and Atletico Madrid to have an advantage at this moment. They now need only a win on the home match against Olympiacos for Day 4. Any other result can leave them out of the next round of the Champions League but if they make it, their next two matches against Malmo FF (away) and Atletico Madrid (at home) will determine their future in the competition. The preview and betting pick:
Analysis: Juventus – Olympiacos
Venue: Juventus Stadium, Torino.
Group A: Atletico Madrid (6pts), Olympiacos (6pts), Juventus (3 pts), Malmo FF (3pts)
The referee, Martin Atkinson (ENG) has been active in international matches since 2005.In a total of 8 matches since 2013 he has an average of 3.13 yellow cards. He has not used a red card in this period. His history involving the two clubs:
05/12/06: Olympiakos – Shakhtar Donetsk 1-1 (4th official)
30/09/08: BATE – Juventus: 2-2
18/08/09: Sheriff – Olympiakos 0-2
Juventus comes from an away win in Serie A against Empoli (0-2). It was not a match to remember as Massimiliano Allegri rotated his lineup because of the important midweek battle against Olympiacos. His players got a professional win with two goals during the second half (61' Pirlo, 72' Morata) and took advantage of the defeat of Roma (Napoli 2-0 away). Juventus now leads the standings alone. Allegri stated the next match against the Greek Champions is the most important of the season for them. They cannot afford any other result than the home win, preferably with two goals in case the two teams end up having the same points in Group A. There are important problems reported but the home strength of Juventus must not be ignored.
Out: Barzagli (DEF/0), Evra (DEF/2), Cáceres (DEF/2)
Doubtful: Ogbonna (DEF/1), Asamoah (MID/2)
Olympiacos is doing great in the Champions League but their performances in the domestic competitions are quite different. They come from two consecutive draws against Panionios for the Greek Cup (1-1 at home) and Asteras Tripolis (0-0 away). Míchel experimented a lot with the lineup in the Cup match allowing Panionios to get a positive result although they are not really interested in the tournament. In the last match against Asteras Tripolis, the Champions had an average performance although their lineup was much stronger. They wasted the advantage of an extra man in the field since 42' (red card at Mazza) and failed to turn any of their 22 attempts into a goal. The home team published a press release yesterday criticizing the "strange" performance of the referee and his assistants. They were right as the two cards at Mazza (especially the second one) were very strict. Furthermore the assistants stopped the forwards of Asteras six times (offside) but the replay shows they were wrong. In fact the positions of Asteras' players in all of them cannot even be characterized as confusing. Míchel acknowledged his team is not doing very well in Greece but their performances are stronger in the Champions League where all players become highly motivated. With the last home match being against Malmo FF (probable win), all Olympiacos needs is an away point against Juventus or Atletico Madrid. There are three problems reported for tonight's match.
Out: Benítez (FWD/0)
Doubtful: Domínguez (MID/3), Botía (DEF/3)
Betting Pick: Juventus (-1.5) to win @ 2.00
Olympiacos is very strong at home (4W-0D-0L in Super League, 2W-0D-0L in the Champions League) but this season their performances away from Karaiskakis are problematic. I will agree they are less motivated in the domestic competitions but I still cannot forget their away defeat from Malmo FF (2-0). Míchel and his players were challenged by Malmo's coach with some negative comments but even this way they showed no determination or passion for a positive result. To make things short, if they cannot stand up to Malmo FF, how can I expect them to do it against Juventus, away, with the home team being motivated and determined for the win?