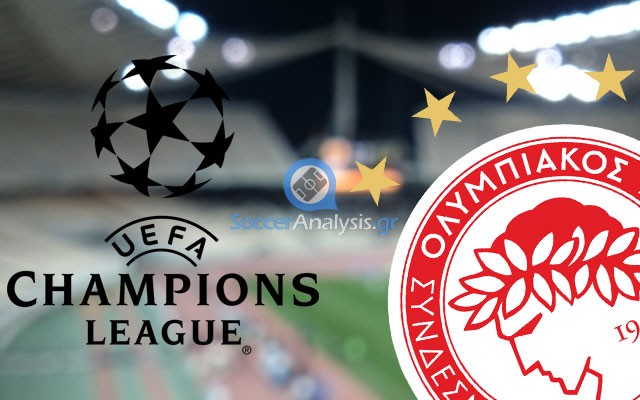 A special approach…
Olympiacos has too many things in stake tonight. There is no doubt the upcoming Champions League match against Arsenal will not be easy at all. The Greek Champions will have to overcome a stronger opponent and a very experienced coach in order to qualify. Normally, previews have the usual information about absences, form etc. but this time I will point out other factors which I believe have good chances to influence the outcome of this game.
Analysis: Olympiacos – Arsenal
First match: Arsenal – Olympiacos: 2-3
The standings: Bayern 12pts, Olympiacos 9pts, Arsenal 6pts, Dinamo 3
You are probably already aware about Olympiacos' domination in Greece. They are the only candidate for every domestic title since season 1996-97 and they have won 17/19 since then. The reason is simple. They keep spending a lot more money than any other Greek team. Occasionally they are accused of getting extra help from referees or friendly clubs when things are not as easy for them but I do not feel like commenting incidents of the past. This time I will focus on season 2015-16 only.
Many things have worked for the benefit of Olympiacos this season. Most of their transfers were successful but I feel their best move was coach Silva. With him at the bench the team has won 3/5 matches in the Champions League, 13/13 in Super League and 1/2 in the Cup. Their negative results? Two defeats from Bayern (0-3 at home, 4-0 away) and one draw against Platanias (2-2) in a day they had left 11 key players out. To be honest, their Greek record tells me nothing. What really surprised me was their behavior in Europe and especially the three consecutive wins between the two defeats from Bayern. The two wins against Dinamo were more or less normal but the result that stands out was the away win against Arsenal (2-3).
The good news for the club from Piraeus is they have good chances to qualify. All they need is any win, any draw or a defeat by one goal to qualify. I read many times Arsenal was surprised in the first game and that today they will give their best to take the second place. One of the things many seem to forget is that Olympiacos is traditionally stronger at home. Believe me when I say venue Karaiskakis can give a strong boost as 33.000 fans will make crazy atmosphere tonight. In previous seasons when the roster was not good enough matches like this one in the Champions League or the Europa League were lost. The huge difference is Olympiacos has a dangerous roster this season and the mix with the crazy atmosphere looks strong enough to stop Arsenal. Especially when their roster is almost full.
Absences*: Maniatis (MID/0), Bouchalakis (MID/1/1). Both players are long absent.
The bad news is that Arsenal has built a very interesting streak. They have been qualifying to the Round of 16 for 15 consecutive years! Their roster is always stronger than any Greek club. Imagine that Olympiacos has a market value of €95 mil. when Arsenal has €402 mil.!!! And all that in the season that Olympiacos has spent more money than ever before… Let's not forget manager Arsène Wenger either! Only a look at his 7008 days in this club is enough to understand he is the mind behind every successful moment of Arsenal over the last 19 years. To make a long story short, he is definitely the man any team would like to have at the bench in such a special game. There are six problems reported.
Injured*: Arteta (MID/1), Coquelin (MID/4), Rosický (MID/0), Cazorla (MID/5), Wilshere (MID/0), Welbeck (FWD/0), Sánchez (FWD/5/3 goals)
*According to the latest update at UEFA.com
Betting Pick: Both to score @ 1.60
A relatively safe way to approach this match is by using the option for goals from both sides. They did it in the first match and they surely can do it again.
Another interesting bet is the win of Olympiacos @ 3.50. I already wrote about the boost they get from their fans at Karaiskakis. Usually I avoid bets like this one when there are so many convenient results which take the home team to the next stage. This time I will make an exception as they look more determined than ever before.
If Olympiacos is focused enough they will score first (again) and I am not sure Arsenal is used to this kind of stress. The handicap win (-1.5) of Olympiacos @ 6.60 is a risk I am willing to take.