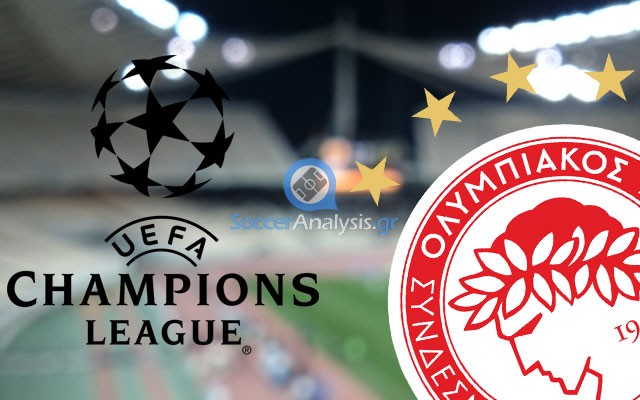 Schalke's defender Kyriakos Papadopoulos up against his former club
So far, the 20 year old player has proven to be very mature despite his youth and I wonder if he will be influenced by the hot fans at "Georgios Karaiskakis". Needless to say it will be crowded in the first match of the Champions League.
Analysis: Olympiacos – Schalke
Olympiacos has a weaker roster this season and a new coach Mr. Jardim. The team is coming out of preparation mode but I think a lot of people will agree with me when I say that there seems to be a defensive problem this season. The injury of Avraam Papadopoulos in Euro 2012 left the team without one of the most experienced defenders. The bad news continued with the recent injury of another defender, Maniatis, also a player of the National Team. He missed the last match against PAS Giannina, but he will be available today.
I do not mean to sound pessimistic but I think the defense of Olympiakos will have a hard time tonight. If Veria and PAS Giannina scored in their home matches against the champions (both matches ended with 2-1 wins for Olympiakos) the probability of a strong experienced club like Schalke to score is much higher. The crowd can be a boost for Olympiakos but we have not seen yet what Mr. Jardim can do in European matches. It is a little unfair that many people (including myself sometimes) keep comparing him with Mr. Valverde because the Spanish coach had a better roster.
The big question is if Mr. Jardim has become familiar with his roster. My opinion is that he is still working on it therefore I would not spend a fortune on a possible home win. Olympiakos has taken down stronger opponents at Karaiskaki in the past with a poorer roster. The only difference is that they were under the guidance of coaches who knew exactly which player to use and for what purpose in important matches like this.
Schalke is on a good start at the Bundesliga and their main target for the Champions League the qualification to the round of 16. To do that, they will need away points and it is a lucky coincidence for them they will face Olympiakos this season and at this point. My experience in sports betting says not to trust any German team on away matches except Bayern Munich. For that reason I do not intend to spend any money on the win of Schalke either.
Betting Pick
Both clubs are capable of scoring tonight and this will be my betting pick @ 1.85.
Another bet that may worth some money are the scoring draws 1-1 @ 7.00 and 2-2 @ 15.00.