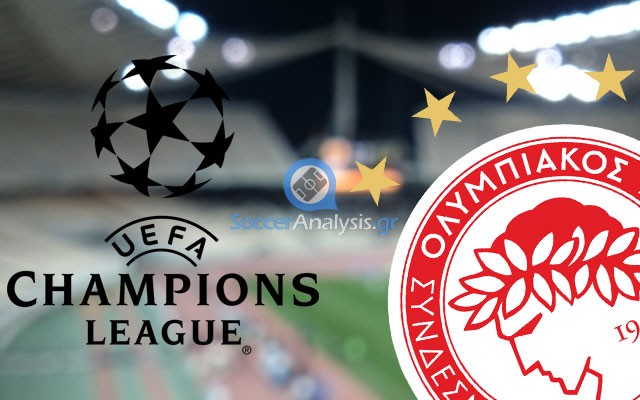 David vs. Goliath part 2
The win of Olympiacos in the first match at Georgios Karaiskakis (2-0) was described my many as the most important at their history in the Champions League competition. As I wrote in a previous article, I really cannot remember any other Greek team getting a 2-0 win against such a strong club. Yes, we have witnessed other wins, usually with 1-0, against secondary lineups of stronger opponents, but a two goal margin against a team with a roster value of 335.000.000 and players like Van Persie or Rooney in the field is a different story. The two goal advantage allows the Greek Champions and Cup Holders to hope there is a 50% chance they will qualify but they will have to be extremely careful as the quality of Manchester United is enough to do some serious damage even in the worst season of their recent history.
The preview and betting pick for today's battle:
Analysis: Manchester Utd. – Olympiacos
*The referee of the match is Mr. Björn Kuipers (NED) who has a negative history with teams from Greece. He was appointed this season in the home defeat of PAOK against Schalke 04 for the Europa League (2-3). Last season he was also present in the away defeat of Greece against Bosnia Herzegovina (3-1) for the World Cup Qualifiers while in season 2011-12 he was appointed in the away defeat of Olympiakos against Schalke 04.
Manchester United is in crisis this season. There is no doubt the success of Mr. Ferguson will haunt any coach, not just Mr. Moyes. The criticism after the defeat at Karaiskakis was paused for a while after the away win against West Bromwich (0-3) but the new home defeat and especially the poor performance against Liverpool (0-3) gave room for more negative comments. Mr. Moyes is a hot favorite to be sacked before the end of the season as Manchester is getting closer to stay away from European competitions for 2014-15. The demanding fans of the club cannot accept to see their favorite club having won less than 50% of their matches until now in Premier League (14W-6D-9L, seventh place) and they will surely not tolerate to see Olympiakos taking their place in the Quarter Finals. Regardless of what has happened until now, this is the last chance of Manchester United to start gaining some confidence. In order to leave Olympiakos out, they need a convincing performance and the truth is they do have the roster to do it especially at home.
Banned: –
Injured: Smalling (DEF), Evans (DEF)
Other: Mata (FWD) is not allowed to compete.
Olympiacos comes from a home win against Panthrakikos (2-0, behind closed doors) that brought the team back to positive results after the two defeats from Panathinaikos (0-3 at home) and PAOK (2-1 away). For some strange reason the players of Mr. Míchel have been far away from their fantastic performance against Manchester United. Their two consecutive rivalry battles against Panathinaikos and PAOK were expected to keep them alerted for the re-match. In both cases, they failed to prove why they won the domestic championship so easily. The match against Panthrakikos is not safe to come up with any assumptions because the opponent was playing with a man down since 41' completing the match with only two attempts on goal after shots from wide range. Olympiakos is clearly out of form in domestic competitions but the good news is the players get a lot more serious when playing in Europe.There important absences reported in offense.
Banned: –
Injured: Siovas (DEF), Saviola (FWD), Olaitan (FWD)
Betting Pick: Manchester United (-1.5) to win @ 2.40
I really doubt the players of Manchester United can repeat the poor performance of the first match. Olympiakos is a dangerous team but they are not Liverpool and they have chosen a very bad time to turn off their engines. The home team has too many things in stake at this moment and they are looking for a convincing home win. You should keep in mind that Olympiakos does not have a reliable defense when they are under a lot of pressure. In fact they have been extremely lucky in some matches like the one against Anderlecht (0-3 away) and Benfica (1-0 at home) where it was practically a miracle they did not receive a minimum of two goals and they should thank their goalkeeper Roberto for that.
As a Greek I hope Olympiakos will make it but as a punter with my money involved, I will risk saying that I find it very hard to see Olympiakos keeping a clean sheet until halftime. Rooney and Van Persie look too determined in their statements to allow that. The win of Manchester at halftime @ 1.95 and the halftime/fulltime bet Manchester United/ Manchester United @ 2.15 are two more interesting options always with a hope to see a score like 3-1 which will bring the Greek team to the next round.