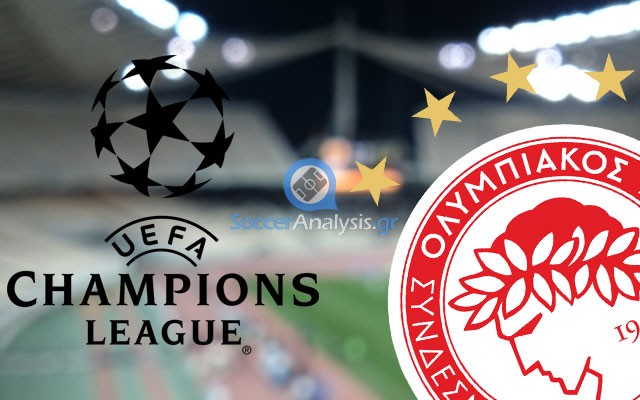 The odds underestimate Olympiacos
When I saw the odds offered by the bookemakers for this match I was very surprised. Schalke is the favorite here, there is no question about that; but 1.40-1.48 for a team that was left behind in the score in both of their home matches was beyond my imagination. I remind you that Schalke failed to win Arsenal (FT 2-2, HT 0-2) and Montpelier (FT 2-2, HT 1-1). In both matches they were the first ones to receive a goal. As far as I know the Germans have been out of form lately with one win while Olympiacos is on a hot winning streak since the biggining of October that was paused only in the away match against Aris (2-2).
About Schalke
The Germans are clearly out of form. They come from the away defeat against Bayer Leverkusen where they failed to score (2-0). Ok, they might have been saving up some of their energy because of the midweek match. How about the match before against Werder Bremen? They were left behind during the first half (16') and they managed to turn things around by scoring twice (60', 69'). Four days earlier they had faced Arsenal at home and guess what; they were left behind by two goals in the first half (18', 26'), they managed to score just before half time (45'+2) and a second goal (67') offered them one point. For the record their away win against Arsenal two weeks earlier made the bookmakers favor their win in odds around 1.85. Before their second match against Arsenal the players or Schalke left with nothing in the away match against Hoffenheim (3-2) where the home team, guess what, scored first.
About Olympiacos
The Greek champions have improved a lot since the first time they lost from Schalke at Georgios Karaiskakis. I believe the away performance against Arsenal during the first half, increased the confidence of the players. In the nine matches that followed they have eight wins and one draw (away against Aris, 2-2). There is no doubt that when Olympiakos is a strong favorite when facing Greek clubs and it is up to the mood of the players where the score will stop. The form of Olympiakos should not be underestimated because two of their recent wins were against Montpelier (1-2 away, 3-1 at home) a team that Schalke failed to defeat.
Probable Lineup for Olympiakos
Goalkeeper
Caroll
Defenders
Torossidis, Manolas, Siovas, Holebas
Midfielders
Modesto, Machado, Maniatis, Greco, Abdoun
Forward
Mitroglou
Prediction and Betting Picks
I understand very well that no comparisons can be made between Super League Greece and German Bundesliga. I am also aware that Schalke is a stronger club than Olympiakos on a good day. I will agree they are the favorites for the win but the current form of the two clubs show things will not be so easy. Olympiakos has nothing to lose today and do not forget they have practically "locked" their third place to Europa League with the two wins over Montpelier. Furthermore they will have to face Arsenal at home and the English team is not so strong this season.
I expect Olympiakos will make things difficult today for Schalke mainly because they are not stressed for this match like the home team. Even if the Greek champions will manage to score first Schalke has the quality to turn things around.
Betting Pick: Over 2.5 goals @ 1.65
All the matches of Group B are characterized by many goals. I cannot see why this one should be an exception.
Other bets and tips
The odds offered on the win of Schalke and the potential of many goals scored are expected by the bookies and they are lower than I expected. In order to spice things up a little while I watch this match, I came up with the following bets:
The scores
3-1 @ 11.00
2-2 @ 19.00
3-2 @ 26.00
Betting in those three scores simultaneously can give back 5.5 times the money spent.
Half time / full time
Olympiakos / Draw @ 21.00
Olympiakos / Schalke @ 26.00
Betting on both options simultaneously can give back 11.62 times the money spent.
Needless to say, all the options above are high risk and I do not intend to spend a fortune in them.