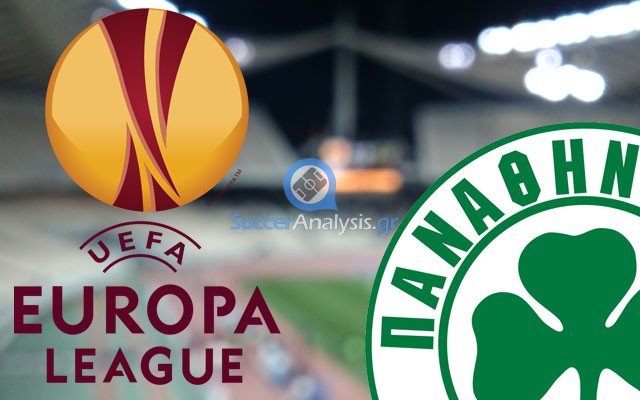 Last chance for the Greens
The last two defeats of Panathinaikos from Estoril (2-0 away) and OFI Crete (1-2 at home) were not accepted very well from the supporters of the club. The roster of the Greens is practically the same but their performances have nothing to do with the team we watched last season. Of course, they did not have to compete in Europe then and it is quite natural to see them having difficulties now. Their 0 points in Group E make today's battle against PSV Eindhoven their last chance to stay alive in the tournament. The preview and betting pick:
Analysis: PSV Eindhoven – Panathinaikos
*Venue: Philips Stadion, Eindhoven
*The referee, Miroslav Zelinka (CZE), is active in international cups since 2009. In his 8 matches since 2013 he has an average of 5.5 yellow cards. He has used a red card in two of them.
*The officials of Panathinaikos want a positive result today that will boost the confidence of the team. Their next match is against Olympiakos at Karaiskakis on Sunday. Last season they humiliated the Champions at the same venue (0-3) and this is exactly why Olympiakos will probably be highly motivated for revenge.
PSV Eindhoven is doing great this season. They are currently on the first place of Eredivisie with a record 7W-0D-2L (goals 25-7), four points away from Ajax. They won their last home match against AZ Alkmaar (3-0) where they scored all goals in the first half (20', 29' and 41') proving once again their home strength (5W-0D-0L, goals 18-1). Their home record becomes more impressing if we add the 3 Europa League matches they have given so far to it (8W-0D-0L). Coach Cocu is doing a great job and his players have won 12 out of the 15 matches in all competitions (12W-0D-3L). In their last match for the Europa League against Dynamo Moskva (1-0 away) they were a bit unlucky as they held the pressure of the home team but one mistake at 93' forced them into a defeat. Cocu is expected to make changes in the starting lineup because of the problems of 7 players.
Injured: Tamata (DEF/4), Hiljemark (MID/4), Schaars (MID/0), Guardado (MID/0)
Doubtful: Wijnaldum (MID/3), Depay (FWD/3/3 goals), De Jong (FWD/5/3 goals)
Panathinaikos was defeated in the last home match against OFI Crete (1-2) with a late goal at 94'. The players of Anastassiou were supposed to use the long break of the domestic competitions to their advantage. Unfortunately for them, nothing changed. For one more match they had a good number of chances (attempts 15-7) but their scoring difficulties without Berg (FWD, key player) were still there. OFI surprised them with a goal at 21' (Merebashvili) and they spent the rest of the match looking for the equalizer. Even when they succeeded (77' own goal by Tripotseris), it was not enough because OFI scored again (94', Makris) forcing them into their second defeat in Super League (3W-1D-2L, goals 8-7). Coach Anastassiou stated his faith to his players for one more time. His experience from the Netherlands (as a player and a coach) is an extra advantage for the Greens who also need to improve their scoring skills as soon as possible.
Injured: Spyropoulos (DEF/0), Mendes (MID/3), Berg (FWD/1/4 goals)
Doubtful: Bajrami (MID/1)
Betting Pick: Over 2.5 goals @ 2.50
Panathinaikos is forced to look for points here because it is their last chance. Whether they will succeed or not, I find it almost impossible to see them keeping a clean sheet. PSV has three consecutive 1-0 home wins in Europa League but this is about to change. The way the Greens play makes this option a value bet whether they lose or win.