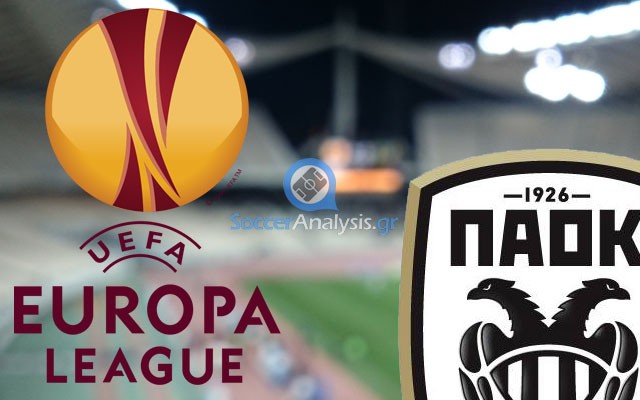 The extra motive of PAOK
PAOK did not fulfill my expectations for a positive result in the away match against Guingamp (2-0). Today is their chance to stay alive in Group K by getting the win against Fiorentina. Their task will not be easy but if there is one thing I know about this club is that they are always more reliable at Toumba. The preview and betting pick:
Analysis: PAOK – Fiorentina
*Venue: Toumba Stadium, Thessaloniki
*The referee, Felix Zwayer (GER), is active in international cups since 2009. In his 9 matches since 2013, he has an average of 4.78 yellow cards. In three of them he used the red card once and one had two red cards.
*I read a very interesting tip in UEFA.com. PAOK holds a tournament record in Europa League as they are the only club that stayed undefeated for 9 away matches in a row. Fiorentina's away streak was expanded to six matches after the away win against Dynamo Minsk (0-3). To my eyes, this will be an extra motive for the players of PAOK to claim a win today.
The long break in the domestic competitions did not influence the players of PAOK at all. They come from a new home win against Atromitos (2-1) which kept them in the first place of Super League. Once again they added a lot of pressure to their opponent during the first half and they scored twice (27', 29') with Atromitos looking unable to resist. Things changed a lot in the second half. Their opponent seemed determined to get back in the match and a goal at 61' gave them the confidence to look add more pressure. The red card at Vítor (76', second yellow) forced PAOK to concentrate in defense until the final whistle. Coach Anastassiadis has transformed the team this season and they look capable of winning any opponent on a good day, especially in Toumba. There are two absences reported.
Injured: Tzavellas (DEF/1), Mak (MID/4/1 goals)
Fiorentina may be doing great in Europa League (two 3-0 wins against Guingamp at home and Dynamo Minsk away) but their performances in Serie A (2W-3D-2L, ninth place) are a different story. Their home defeat from Lazio (0-2) ended their streak (4W-3D-0L in all competitions). The players of Montella were in control in the first half but Lazio surprised them with a goal at 35'. They spent the rest of the match looking for an equalizer having a lot of chances (and one attempt at the bar) without any success. Lazio scored again at the added time and escaped with a win they did not deserve. There are a few problems reported for the difficult match against PAOK. A rotation in the lineup is expected as Fiorentina is safe in the first place with 6 points and a relatively easy schedule ahead in Europa League.
Injured: Rossi (FWD/0), Gomes (FWD/1)
Doubtful: Vargas (MID/2/1 goal), Cuadrado (MID/1/1 goal), Marin (FWD/0)
Betting Pick: PAOK (+0.5) to win @ 1.55
PAOK is a different team at Toumba. They need the win because it will be too difficult to get points in the next match (Fiorentina away) so the least I expect from them is to avoid the defeat. The home win @ 3.00 is a value bet because Fiorentina is less motivated at this moment and they practically have to commit suicide in their remaining matches to lose a top two placement in this group.