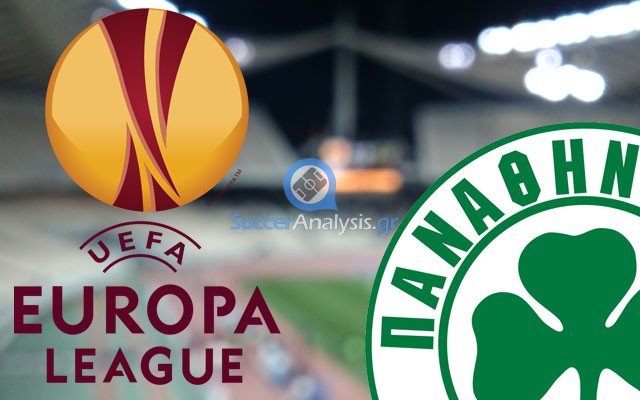 Anastassiou is confident for a positive result
Panathinaikos suffered a home defeat in the opening home match against Dinamo Moscow but I cannot really blame them for losing from a superior club. A look at the market value of all teams (Dinamo Moscow €140.2 mil, PSV €85.55 mil, Estoril €29.35 mil and Panathinaikos €19.85 mil) is enough to understand that the Greens are probably the underdog of Group E in Europa League. Having this in mind, the match against Estoril looks easier but is this really the case? The preview and betting pick:
Analysis (Europa League, Group E): Estoril Panathinaikos
*Venue: Estádio António Coimbra da Mota (Estoril)
*Group E: Dimamo Moskva (3 pts), PSV (3 pts), Estoril (0 pts), Panathinaikos (0 pts)
*The referee, Serge Gumienny (BEL), has been active in Europe since 2007. In a total of 8 matches since 2013, he has an average of 5.13 yellow cards. During this period, he used a red card 3 times (one was a second yellow). His record with Greek clubs is 2W-0D-0L (Asteras Tripolis – Mainz 05: 3-1, Shakhter Karagandy – PAOK: 0-2).
*Panathinaikos has 2W-0D-1L in Portugal, all against Porto. Their most recent was on 2003 (0-1) when they gave coach Murinho a night to remember.
*Estoril has never played against a Greek team in Europe.
Estoril comes from a home defeat against Benfica (2-3). Their opponent took an early lead by two goals (3', 8') but the players of José Couceiro had not said their last word. They got back in the match at 38' and scored the equalizer at 53'. Benfica took advantage of the red card at Cabrera (66') and scored the winning goal at 70'. For one more match, Estoril (1W-2D-3L, goals 9-14) had a lot of problems in defense and they have conceded a goal in all their official matches this season, including the away match against PSV (1-0) for the Europa League. In fact PSV could have scored at least one more goal if they were more efficient in their attempts (17 and one more at bar). José Couceiro stated recently that his team has one of the best offenses and one of the worst defenses in Portugal. Their top priority is the domestic league but they are also interested in their first win in Europe.
Doubtful: Nacimento (DEF), Balboa (FWD)
Panathinaikos fought for a positive result against Dinamo Moscow but their opponent was stronger and punished their defensive weaknesses by taking a two goal lead (40', 49). Dinas put his team back on the match at 63' but the score did not change until the final whistle. The Greens are on a winning streak since then (Platanias 2-3 away – Super League, Olympiakos Volou 0-1 away – Greek Cup, Niki Volou 1-0 at home – Super League) but their performances are confusing. In their match against Platanias they scored 3 goals but they were under a lot of pressure in defense. In the next two they kept a clean sheet but could not turn their many chances into goals. Believe it or not, they are statistically the best team in Super League in Attempts on Goal (82), Crosses (46/157), Passes (385) but they are not even in the Top 5 in Goals/Attempts on Goal, Assists and Steals. They also hold the second place in Turnovers (242). The numbers usually tell the truth and in Panathinaikos case they are showing a team that attacks a lot (without efficiency) and makes a lot of mistakes. The absence of Berg (FWD, injured) puzzles Mr. Anastassiou who sees that so far none of his players has the confidence, ability or form to replace him.
Injured: Spyropoulos (DEF), Berg (FWD, key player)
Doubtful: Risvanis (DEF)
Betting Pick: Both to score @ 1.95
Both teams have defensive issues will not disappear overnight. Estoril looks more efficient in offense but they gave all their energy in the last home match against Benfica and Panathinaikos had good away performances in Europe this season (Standard Liege 0-0 but they deserved to win, Midtjylland 1-2). I cannot underestimate the Greens because they can be extremely dangerous (and efficient) especially in matches where they expect to be under pressure. The option of Over 2.5 goals @ 2.30 looks more promising than picking any of the two for the win.