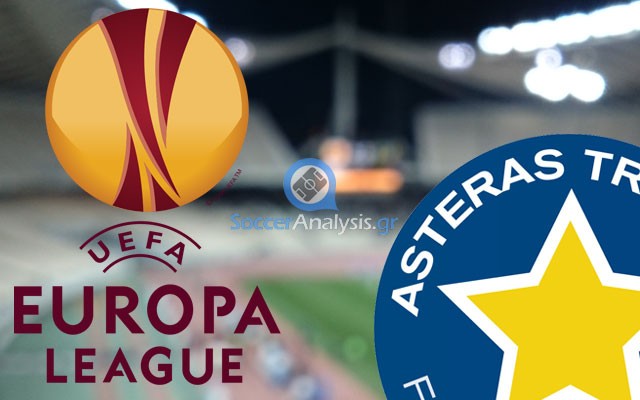 Mainz is stronger but Asteras has more official matches
The players of Asteras Tripolis would probably prefer an "easier" opponent for the Third Qualifying Stage of the Europa League. FC Mainz 05 might not have the reputation of other German clubs but any Bundesliga team is capable of doing some serious damage on a good day. Let's not forget they are participating in one of THE best leagues in Europe.
Our betting analysis:
Analysis: FC Mainz 05 – Asteras Tripolis
*The referee is Mr. Jorge de Sousa (Portugal). This is his first European match in 2014. In the domestic matches he has an average of almost five yellow cards per match but it is very interesting that his last two matches in Primeira Liga had a total of 19!
*Both teams have a short history in European competitions. Mainz 05 has never faced an opponent from Greece and the same goes for Asteras as they have never faced a team from Germany.
It looks like the officials of Mainz 05 are doing a great job over the last seasons. The team that was participating in 2.Bundesliga until season 2008-09 promoted and they never looked back. Their best placement in Bundesliga was on 2010-11 (fifth place) and they got seventh place in season 2013-14. Their stats for 2013-14 show they are stronger at home (10W-3D-4L/goals 28-17 and 6W-2D-9L/goals 24-37 away). They are under a new coach, Mr. Kasper Hjulmand from Denmark, who recently replaced Mr. Thomas Tuchel. The club is currently preparing for the new season and this will be their first official match. The list of their friendly matches so far:
05/07/14: SKV Darmstadt – Mainz: 1-5
12/07/14: Mainz – Zurich: 4-1
19/07/14: Kaiserslautern – Mainz: 1-2
23/07/14: Besiktas – Mainz: 1-1
25/07/14: Burton Albion – Mainz: 0-1
There is no doubt they do have the quality to score easily but they we should also consider they kept a clean sheet only in one of their five matches. There are two absences reported.
Injured: Bungert (DEF/10/1 goal last season), Slišković (FWD/2)
Asteras Tripolis is also waiting for the new season to start (their first match is scheduled for 24/08/14) but they have already played two official matches for the Europa League against Rovaniemi (RoPS). In both of them they showed defensive weaknesses and their usual attacking quality. They received an early goal in the away match in Finland (1') but they got the draw they were after (1-1) after a relatively good performance. Things got more stressful in the second match. They took the lead by 2 goals (12 and 45 + 6') but they saw their opponent scoring twice (53', 62') while playing with a man down! A goal by De Blasis at 73' and another one by Bakassetas at 81' took Asteras to the Third Round and forced Mr. Verghetis to acknowledge his team needs to work some more on defense. There is just no room for them to repeat the same defensive mistakes against a quality club like Mainz 05. There are two important absences reported.
Injured: Usero (MID/36/4 goals last season), Barrales (FWD/32/8 goals last season)
Betting Pick: Both to score @ 2.30
The difference of the two clubs is depicted the market value of their players. Mainz 05 (71.5€ million) cannot be compared with the 14.8€ million value of Asteras Tripolis. It will take a lot of teamwork and effort from the Greek team to survive both matches. An away win cannot guarantee they will make it. One thing is certain; they have no stress as no one will blame them if they lose.
The good news is that Asteras Tripolis has already played two official matches and this can work to their benefit. Let's not forget that this is not only the first match of the season for Mainz 05 but also the first match of Mr. Hjulmand at the bench. Personally, I find the odds for goals from both sides very interesting.
Considering that the players of Asteras showed character in both of their matches against RoPS when things did not work for them, I will risk on their handicap win (+1.5) @ 1.83. Mainz can win this match but I cannot trust them for doing it in an emphatic way.