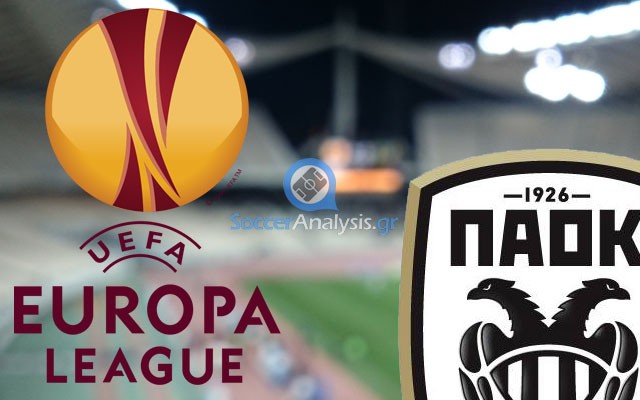 First home match in Group Stage for Guingamp
PAOK has a negative away history against clubs from France (0W-1D-2L) but their last match was on 1992 and a lot of things have changed in Greek soccer since then. Mr. Anastasiadis and his players were excited after their emphatic home win against Dinamo Minsk (6-1) and it became clear they are very interested in Europa League. Guingamp does not look like an intimidating opponent at this moment but they do have the motive of going after their first European home win. The preview and betting pick:
ANALYSIS (EUROPA LEAGUE, GROUP K): GUINGAMP – PAOK
*Venue: Stade du Roudourou (Guingamp)
*Group K: PAOK (3 pts), Fiorentina (3 pts), Guingamp (0 pts), Dinamo Minsk (0 pts)
*The referee, Gediminas Mažeika (LTU), has been active in Europe since 2009. In a total of 7 matches since 2013, he has an average of 4.17 yellow cards. He has not shown any red cards during this period. He was never present in a match involving a Greek club.
Things do not look so good for Guingamp this season. Their recent defeat from Montpellier (2-1 away) was the fourth consecutive in all competitions (goals 1-7) and the truth is the final score could be worse. Their poor record on League 1 (2W-0D-6L, goals 4-12) depicts their issues in both offense and defense. Coach Gourvennec stated recently his team will be after the win in all home matches because they have worked too hard to play in Europe. Their first test against Fiorentina (3-0 away) was not promising but they do have the excuse of playing with a man down since 38' (the goals were scored at 34', 67' and 88'). There is one absence reported.
Banned: Diallo (MID)
PAOK recovered quickly from the unexpected defeat for the Greek Cup against Apollon 1926 (1-0 away) with a great performance and an emphatic home win against OFI Crete (4-0, all goals were scored during the first half). The demanding fans of the club did not seem to care for the loss from a "friendly" club like Apollon. Coach Anastasiadis left every key player out that day in order to test others that were not used in official matches. When he returned to his best lineup the performance of the team returned to the usual good standards. PAOK has become very reliable in defense and they do have the luxury of having many players in superb form at this moment. In fact, with the exception of their Cup match, they run a winning streak of 6 matches in Super League and Europa League with goals 22-1!
Injured: Tzavelas (DEF), Konstantinidis (DEF), Maduro (MID)
Doubtful: Glykos (GK), Pereyra (MID)
Betting Pick: PAOK (+0.5) to win @ 1.55
A lot of PAOK players are in superb form although it is too early in the season. They deserve their first place in Super League 100% and their morale is superb. Any opponent from League 1 can be tricky but I am confident PAOK will get a positive result tonight. Guingamp is motivated for the win but Europa League looks like a luxury for them when they are stuck in the last place of the standings. Their average performances so far make the win of PAOK @ 2.90 a value bet.