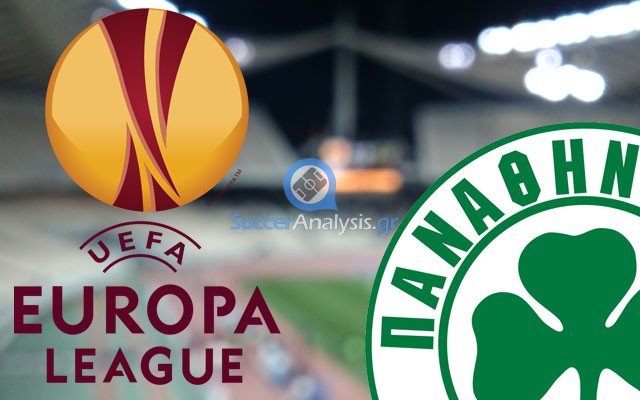 Panathinaikos looking for a miracle
The Greens will face Tottenham tonight and their only goal will be the win. It is either that or they will be left out from Europa League. It is that simple. I find it very positive that Mr. Rocha is in charge of the team at this moment. His former achievements as a coach for Panathinaikos have proven that he is capable of guiding the team in extremely difficult matches. The one million dollar question for tonight is if the players can overcome themselves and offer the 2000 supporters that have traveled with them something to remember forever.
The problem
The way things have turned out for Panathinaikos this is going to be a very tough week. Tottenham is interested in the competition and they are expected to use their best lineup. However, Panathinaikos will not only have to perform a miracle against them; they will also need to save some of their energy for the upcoming home match against Olympiakos on Sunday. There are three scenarios here:
Two wins in both matches
The fans are back, the players' morale will be boosted and more money will come for Europa League matches. I do not know if you have read about it but the Greens are in a financial dead end. The only thing that saves them is the historic name of the club. Panathinaiki Allinance, businessmen, politicians and the fans do whatever they can to keep the club alive until the end of December.
Only one win and good performances in both matches
An acceptable scenario IF their win is in the rivalry battle against their most hated enemy, Olympiakos. Europe is great but the domestic battles are as important for the supporters of the club. They do know their roster is not as strong as it was in the past but at least one win against Olympiakos is needed to keep the fans warm for this season.
Two defeats
This is the worst case scenario. Panathinaikos may have 2000 supporters today in a match in a foreign country but after two defeats I will be surprised if there will be more than 5000 willing to attend any home match at OAKA after next Sunday.
Panathinaikos has improved
The improvement of the team is obvious since Mr. Rocha arrived. It is quite strange when i think about it but these are the same players Mr. Ferreira had. Capable for losing against Lazio and Maribor by 3 goals and winning Maribor, PAOK and Panionios without having the same level of performance for all the match. The Greens are finally showing some energy and confidence. They press, they score (usually twice) and then they sit back like someone will steal the win from them. This is exactly what they will need to avoid tonight if they want a win.
Prediction – Betting Picks
The Dr. Jekyll and Mr. Hyde performance was very obvious again in their last away match at Nea Smyrni. After a scoring twice in the first half, all the players waited back allowing Paninios to add more pressure to them. If they will repeat this I am sure that they will not get anything in the match even if they are in the lead with 1-0 at half time. Mr. Rocha constantly works on the confidence of the team and there have been some changes but old habits are really hard to get rid of.
I am convinced the Greens will fight hard tonight. I do not trust Panathinaikos for a positive result but I do expect them to try their best. The way things are in this Group, both clubs want the win and if any of them scores this will automatically mean the match will open. I do not like the fact that Tottenham is offered in so low odds. It is just too much for a club that HAS NOT exceeded three consecutive wins in the last two years; and they come from three consecutive wins…
I am expecting to see at least 3 goals in this match and the odds on that are still interesting.
Betting pick: Over 2.5 goals @ 1.80
If Panathinaikos is on a good night they will score like Tottenham will. If they are on a bad night, Tottenham can score three goals (like Maribor and Lazio did) and save the night for us.
Other bets and tips
The Dr. Jekyll and Mr. Hyde syndrome of Panathinaikos makes me think for an extreme but well paid option. The Halftime/Fulltime bet Panathinaikos / Tottenham @ 30.00. This is definitely a long shot but I consider the home team capable of punishing the Greens if they will get the lead and fail to have a great 90' minute performance.