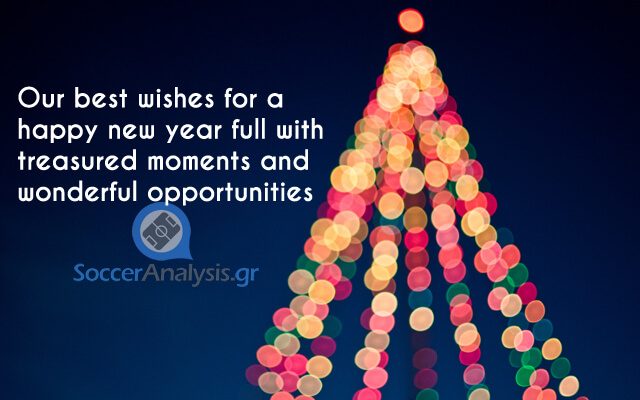 I do not know about you but I was looking forward to see 2016 coming to an end. It was a stressful year I will never forget. The rare free moments are the only reason for the small number of new articles. A total of 25 to be exact (negative record). If I recall correctly, less than 15 were actual betting previews.
Probably most of the individuals who trusted this site since 2011 are gone. Nevertheless, for those who are still checking up on us occasionally, I believe it is a good moment to inform you socceranalysis.gr is still active. I am doing my best to get back to frequent updates although I am afraied our previews will not be as deep as they used to.
Happy New Year everyone
The best thing about every New Year, not just 2017, is that we have the right to hope for the best. No matter what we wish for, we in those 365 new days, it may come true. Besides the usual wishes for luck and profit (do not forget this is a betting site) I would like to wish to each and everyone of you:
Good health, because this is all that matters
Treasured moments to remember for the rest of your life
Wonderful opportunities to make your life matter
Happy New Year 2017 to you and your families.